The CISO 360 Middle East is one of the top conference for Chief Information Security Officers, Directors of Cybersecurity and Threat Intelligence and C-level managing cyber risk in the Middle East region. The key themes for the 2019 event was on leveraging security business value, cyber threat intelligence and cybersecurity Intellectual Property in incumbent financial services and new fintech.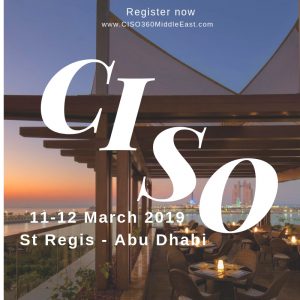 ---
This community-based event for senior in-house chief security officers, corporate security, resilience, threat management, intelligence and crisis response directors, enabled a truly global peer to peer sharing. The event uniquely tackled priority challenges for Chief Security Officers, many of whom oversee diverse areas and teams covering in corporate security, cybersecurity, information security, fraud, physical and executive and travel security, resiliency, forensics and investigations.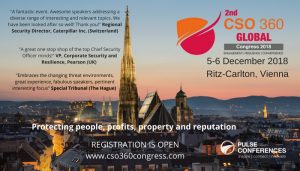 ---
Talk to the Board was the ultimate 'sound-boarding' platform for today's cybersecurity and digital risk leaders to question a panel of actual Board directors on priority challenges around cyber risk management and business engagement. Talk to the Board,  presented the attendees with a panel of real Board Directors from large enterprise corporate boards as well as Non-Executive Directors, covering various sectors. These individuals are collectively responsible along with their fellow Board members for the cyber security stance of their organisations. They are only able to make decisions based on the quality and format of the information they receive from those responsible for cyber within their company from the CISO and CIO.a .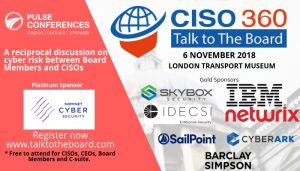 ---
Cyber Threat Security 360 Roundtable provides the ideal peer to peer benchmarking opportunity for CISOs, CIOs and other senior risk, responder and technology professionals to examine in-depth and with combined peer group brain power, a multi-faceted approach to managing the challenges of the current and emerging cyber threat landscape.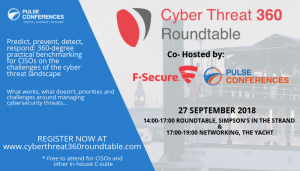 ---
Participants of the 2nd CISO 360 Congress were involved with a range of keynote addresses, topical debates, corporate case studies, deep-dive industry focuses, as well as the number of networking opportunities included in this event experience across two and a half action-packed days in Lisbon.
Read more, see the official CISO 360 video and read what delegates, speakers and sponsors thought about the event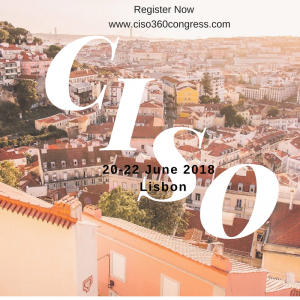 ---
The CISO 360 Middle East Congress which was hosted 23-24 April 2018 at the Palazzo Versace in Dubai. Chief Information Security Officers, CIOs, directors of cyber threat intelligence and security innovators and investors from across the GCC region and internationally joined together to discuss the key issues.
Read more about the 2018 CISO 360 Middle East Congress here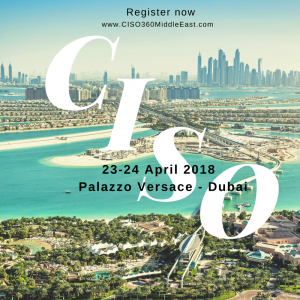 ---
This event was the ultimate 'sound boarding' and connective platform for senior in-house chief security officers, corporate security, resilience, threat management, intelligence and crisis response directors from 15 different countries spanning Europe, Africa, the Middle East, the U.S. The CSO 360 Congress is an annual event and will take place in Vienna 5-6 December 2018. Read more and sign up to get the latest event updates here
READ MORE ABOUT THE 2017 CSO 360 CONGRESS HERE

---
This event was a global pre-eminent gathering of chief information security officers, directors of cyber threat intelligence and cybersecurity experts celebrated its launch under the banner of "Connecting minds, securing the future: how to be a world-class cybersecurity leader or risk manager in the age of digital innovation." The CISO 360 Congress is an annual event and will take place in Lisbon 20-22 June 2018.  Read more and sign up to get the latest event updates here 
READ MORE ABOUT THE 2017 CISO 360 CONGRESS HERE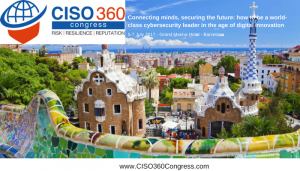 ---