Virtual CISO 360 Roundtable

The State of Cloud Native Application Security in 2021
Thursday 27 May 2021
13:30 – 14:30 BST
As a CISO, you are invited to attend this special complimentary CISO 360 Roundtable hosted on Thursday 27 May. 
Simon Maple, Snyk's Field CTO will share recent findings from Snyk's new State of Cloud Native Application Security Report – focusing on how the threat landscape has changed in the cloud-native world.
Join highly engaged CISOs and AppSec leaders to compare approaches and to exchange ideas on cloud native application security in 2021!
You'll have a chance to share your own proven tips and experiences in the cloud native space with fellow security leaders.
• Exclusive reveal of the recent findings from Snyk's 2021 State of Cloud Native Application Security Report
• Exchange ideas with like-minded CISOs/ security leaders on different approaches to securing cloud native applications
• Networking with like-minded, forward thinking security leaders
Hosted by Pulse Conferences, sponsored by Snyk, we look forward to connecting you with peers for an energetic and inspired debate on the practical approaches, realities, challenges and successes of cloud native application security today.
The discussion is held virtually under The Chatham House Rule of non-attribution. Co-led by Simon Maple and a fellow CISO, Clive Room, Director, Pulse Conferences will top and tail the event as your esteemed Master of Ceremonies.
Everyone is a participant and interaction is encouraged – we can't wait to meet you!
There is no cost to attend this by invitation only discussion for in-house practitioners – CISOS, CIOs, Developers, Heads of Architecture, Networks, Applications.

Places are limited to 15 guests to maintain an in-depth peer to peer benchmarking focus for the discussion and the sharing of best practices. Confirmations will be done on a 'first to confirm' basis.

Led by a CISO and an experienced Strategist, there is no sales talk and no presentation or slides. This is an interactive discussion and everyone has the opportunity to speak if they wish to do so.

This roundtable will be hosted on Zoom.
Digital House-Keeping and Guest Welcome
Master of Ceremonies: Clive Room, Director, Pulse Conferences
Introduction and insights on the topics
Co-Leads: Simon Maple, Field CTO, Snyk and Lee Barney, Head of Information Security, Mishcon de Reya
Main Roundtable discussion:
The State of Cloud Native Application Security in 2021
Wrap up by co-leads – Simon Maple, Field CTO, Snyk and Lee Barney, Head of Information Security, Mishcon de Reya
Thanks and Goodbyes – Clive Room, Director, Pulse Conferences


Simon Maple,

Field CTO, Snyk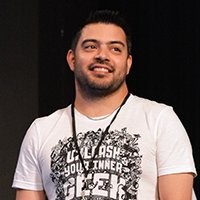 Simon Maple is the director of developer relations at Snyk, a Java Champion since 2014, JavaOne Rockstar speaker in 2014, Duke's Choice award winner, Virtual JUG founder and organizer and London Java Community co-leader. He is an experienced speaker, having presented at JavaOne, JavaZone, Jfokus, DevoxxUK, DevoxxFR, JavaLand, JMaghreb and many more including many JUG tours. His passion is around user groups and communities. When not travelling, Simon enjoys spending quality time with his family, cooking and eating great food.
Lee Barney, Head of Information Security, Mishcon de Reya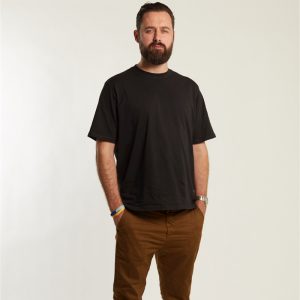 Lee Barney is a passionate believer in using Security as a business enabler; he does this through challenging the preconceptions of the industry and by changing the mind set of those who work in Security to be more pragmatic.  Having worked in Defence, Consulting, Finance and now Retail, Lee has a breadth of knowledge about what works well and what doesn't work at all. Lee advocates a healthy relationship with the Chiefs of an organisation pointing out that our industry is built on Executive buy in not scare mongering. Lee focuses on the simplification of security in business; believing that all security should be clearly understood by all levels of the business. Lee does this by removing complexity and injecting practical, pragmatic security advice. Prior to his current position, Lee has held Head of Information Security roles at Condé Nast, Debenhams, YOOX NET-A-PORTER GROUP, Marks and Spencer and Home Retail Group PLC.  He also served in the British Army for 7 years.
Clive Room, Director, Pulse Conferences
Clive has worked as a marketeer within cybersecurity since 2000. As the Marketing Manager at Portcullis Computer Security he organised all their bespoke events from seminars to hospitality events like the famous Portcullis Arms during Infosec. He was also responsible for their involvement with conferences and exhibitions all over Europe. His experience in promoting and presenting at cyber security events is matched by his passion for helping people understand the critical importance of mitigating the risks and protecting themselves and their organisations from cybercrime. He believes that in terms of reputational damage and operational costs, security breaches should be a key concern of everyone from the ground floor worker up to board and director level. Clive was Chairman of The White Hat Committee, the charity for the information security industry, which raises money for ChildLine and Barnardo's throughout the year. This January's White Hat Ball was the most successful to date raising over two hundred thousand pounds and the next White Hat Car Rally is in September. Clive is proud to be a part of the dynamic team bringing CISO 360 Congress to the marketplace as a game changer in cybersecurity events.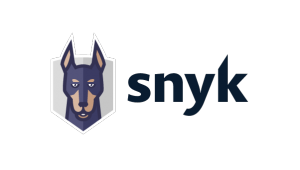 Snyk is a developer-first security company that helps software-driven businesses develop fast and stay secure. Snyk is the only solution that seamlessly and proactively finds and fixes vulnerabilities and license violations in open source dependencies and container images. Snyk's solution is built on a comprehensive, proprietary vulnerability database, maintained by an expert security research team in Israel and London. With tight integration into existing developer workflows, source control (including GitHub, Bitbucket, GitLab), and CI/CD pipelines, Snyk enables efficient security workflows and reduces mean-time-to-fix. For more information or to get started with Snyk for free today, visit https://snyk.io.