A successful track record of creating meaningful interactions by bringing the right people around the table
Sponsor a Pulse Bespoke Event – In Person and Virtual
Creating meaningful interactions NOW for technology leaders, CISOs and the senior cybersecurity community
Keep existing customers fully engaged 
Connect with new customers and keep your pipelines moving
Be part of a trusted, growing and expanded global reach CISO Community with in person and virtual events
Limit liabilities. Deliverables that include guarantees and an end to end service
Content | Community | Live Interaction
Our community-based events – in person and virtual – are designed to keep you connected with your customers and with new prospective customers, whether this is by region, by product offering focus area or by industry vertical. We offer benchmarking, thought leadership and networking – to keep business agendas moving along and to provide networking opportunities. Topics for discussion are focused around current and emerging approaches to pressing challenges.

Digital Dinner and Laptop Lunches – Join CISOs or CSOs around the virtual table for a discussion that is co-facilitated by a CISO/CSO and your strategist on a pre-determined  topic by video from your office or home. A Pulse MC will ensure the session is educational as well as entertaining!
Fireside Chat – Interactive video panel and interviews with 3-4 speakers secured by Pulse, live polls, chat and Q&A discussion
Think Tank – Speakers co-facilitate 2-4 topics in live virtual rooms with an overarching theme and associated keynote. Key findings are shared back with the full group at the end with questions. Polling and Q&A throughout
Roundtable – CISOs or CSOs input top priorities. Your speaker leads the first discussion session and inputs throughout this ultimate benchmarking discussion
Pulse Points – Cyber Quiz – Sponsor a quiz or networking event to bring people together for some light entertainment!
Sponsor a fireside chat, lightning talk or 121 virtual meetings at #CISO360 Virtual Congress (17 June 2020) – Join the Pulse CISO 360 community for a mix of live talks, panels and interviews!
Pulsecast – Join our inhouse MC, and CISO luminaries for in-depth discussions on topics of the day to stay on top of the latest news, threats and best-practice
CISO 360 Meet Up – Informal catch-ups with the CISO 360 and CSO 360 Communities!
Pulse Educate – Register interest in a Virtual Workshop or Scenario Planning with pure content focus
---

CISO Dinner or Luncheon – Co-chair alongside a CISO or CSO to deliver an unrivalled table level discussion on a pre-determined topic while fine-dining in a private 5 star venue in the chosen city.
Fireside Chat – Interactive Q&A Interview or discussion with 3-4 speakers: Your Strategist Speaker; Pulse MC; CISOs in a memorable venue!
CISO Think Tank  – Speakers co-facilitate 2-4 topics in live virtual rooms with an overarching theme and associated keynote. Key findings are shared back with the full group at the end with questions. Polling and Q&A throughout
CISO Roundtable – CISOs input top priorities for discussion on the day – the ultimate benchmarking discussion!
Pulse Educate – Sign up for Workshops and Scenario Planning Sessions with a pure content focus
Annual Networking Reception – 4th Party in the Park – NOW

17 September 2020!

 Don't miss this unique networking reception for the infosec community on 17 September, Belvedere Holland Park, London

 www.pulsepartyinthepark.com.

If this date needs to change, given restrictions in place nearer to the time, we will simply let you know the new date.  Reserve your place now!
Pulse Conferences' virtual events one of the most informative, interactive and engaging I have ever participated in!

Ben Bulpett – EMEA Platform Director, SailPoint
JUNE 2020
Just a quick note to thank you and your team for a fantastic event. Well organised, great attendance, fab location & great company ! I hope the attendees enjoyed their evening and I would certainly advocating a repeat at some point in the future.

Security Sales Director, Dimension Data
Biggest thanks for providing two absolute fantastic events. Quote from one of my team after asking them if we should use you again……  "yes I would with a heartbeat, I am as happy as a clam". Quote from one of the attendees' feedback to me…… "this is one of the best CISO dinners I have been to". The way you work and delivered was second to none, thank you.

Marketing Manager, Tenable
I would like to say thank you so much for your effort, diligence, professionalism, patience and results this year – Pulse have been a great addition to our programme.

Director of Marketing, EMEA & APAC, Skybox Security
 I just wanted to drop you a quick line of thanks for such a wonderful evening. Great food, the right company and fascinating conversation!!
CEO, Brookcourt Solutions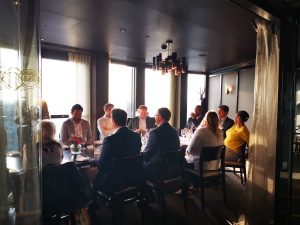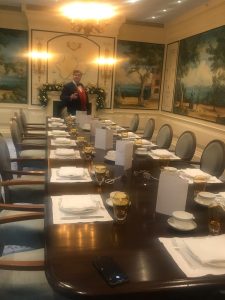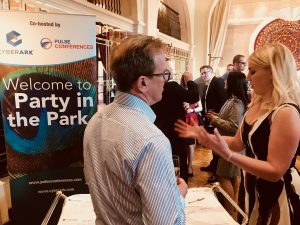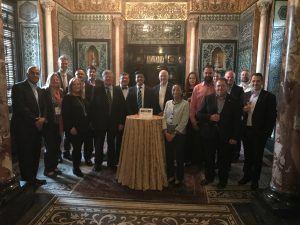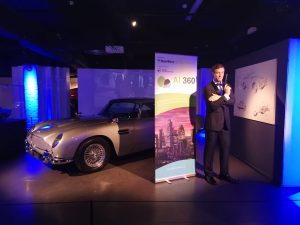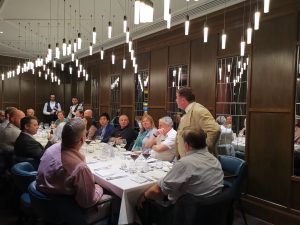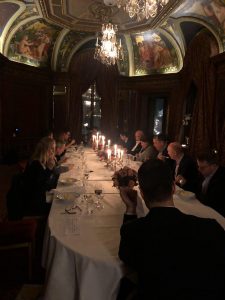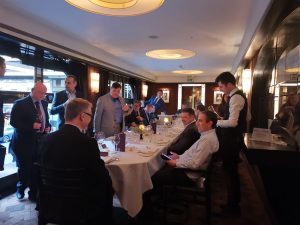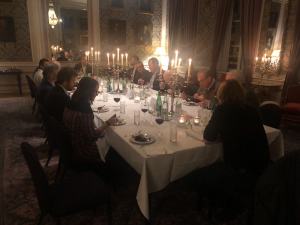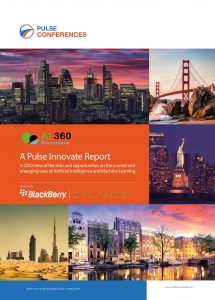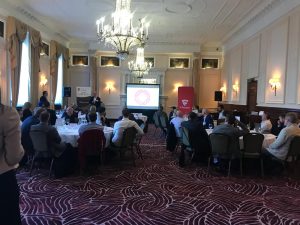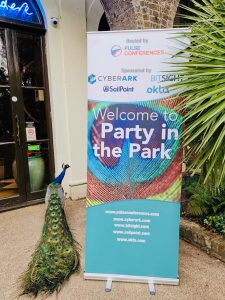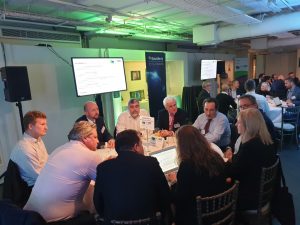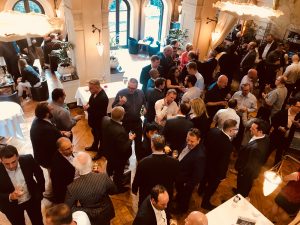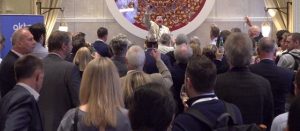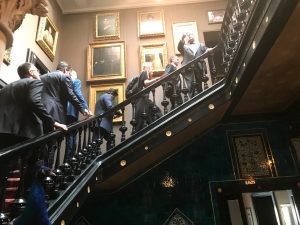 Partnership Opportunities
Our end to end all included offering takes the work and angst of securing guests, planning, venues, communications that go with hosting an event – in person or virtual – firmly off your desk! No surprise costs!

We are not an event or delegate agency. We build and host our own portfolio of conferences and think tanks globally. This means we are in constant engagement with the CISO/CSO communities that we work with. We can deliver a top quality agenda with great speakers and content that is authentic and genuinely of interest to attending guests. As the exclusive Sponsor your team is embedded into the fabric of the event.

Given our international networks, we can typically reach any specific companies on your 'wish lists' to invite.

As host, Pulse lends you our independent voice. We design all bespoke events with the CISO benefit at front of mind.

By CISO or CISO, all our events are co-chaired by a CISO/CSO/senior practitioner

We position you as the exclusive sponsor and equal partner around the table via researched and relevant content helping you bridge the gap between your brand and the CISOs your brand must strongly connect with. You are fully integrated into the discussions.

Team Pulse MC will create a community vibe that is memorable for Partners and Guests alike!

Pulse in person venues are chosen for their unique and memorable qualities. Our virtual event platforms are selected to best suit specific agenda structures and for their interactive features!

Pulse team has 16 years+ experience of connecting cybersecurity leaders across the world. We are well-positioned through well-honed global networks and we operate as a stakeholder in the cybersecurity community.

We work on your wish lists of companies, persons or countries to increase the chances of you meeting face to face with the contacts that are most critical for your business across a wide range of markets. our products, services, people and brand at the centre of an expanded global CISO and cybersecurity community!

Team Pulse offers an end to end service – from design/event concept, venue selection, content, agenda, speaker/co-chairman, wish list and guest invitations – to the post-event follow up.
Targeted Audiences 
We approach projects with a working locally, thinking globally mindset. We can host Pulse Community discussions meetings in major cities across the UK and in all major European cities, as well as in the Middle East, Africa, North America, Latin America and Asia. As with Pulse in person events, our virtual value events take the same fundamental approaches with regards to trusted community, quality content and an immersive experience rule.
Bespoke Focus Examples by: