COMPEERS INCLUDE THE COMPANIES BELOW AND MANY MORE…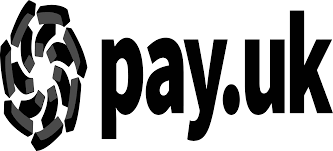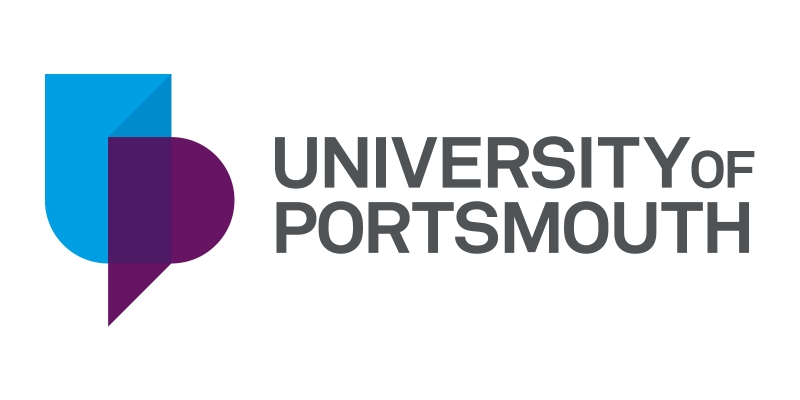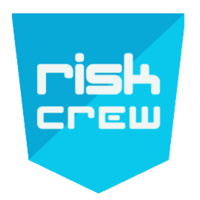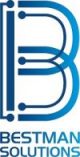 Become a Compeer of the Pulse Security Circle, a rapidly growing, international trusted community of peers for Chief Information Security Officers, Chief Security Officers, directors of resilience, intelligence, investigations and senior security practitioners, technology and industry luminaries
– Inspire connect and innovate global governance, security, risk and resilience communities
– Become the recognised event, networking and education platform for the governance communities
– Be the preferred community for businesses and governments with an eye on future horizons
– Ease the burden for professionals in constantly evolving and difficult industries as changes occur
"Pulse Conferences delivers a really enjoyable, informative and immersive experience. Informative and fun."
– Director, Naturally Cyber (UK)
"A fantastic opportunity offered by Pulse Team to meet world class practitioners and stay on top of best practices in the global security and investigations world!"
– Chief Investigator, African Development Bank (Côte d'Ivoire)
"A great opportunity for learning, networking and re-connecting for security professionals."

– Senior Director of Security, Atlas Air (USA)
"Amazing opportunity to share experiences and to learn in a very nice environment. You meet interesting people, learn about cyber, risk, security, threats and share knowledge with top professionals. A great experience and pleasure." 
– Europe Industries- Security Officer, Air Liquide GMS (France)
 "Pulse is able to draw on knowledgeable speakers, and has knowledgeable and challenging audiences – I get value from attending"
-Head of Information Security Assurance, Quilter
"I find it extremely valuable for several reasons, primarily networking with industry peers comparing our challenges and successes stories.  A very worthwhile investment of my time."
-Head of Security, CloudKubed
ABOUT PULSE SECURITY CIRCLE
Pulse Security Circle is an informal community of peers who share a common interest in
the success and long-term growth of security, risk, financial crime and governance related disciplines and markets. It is
 created and hosted by Pulse Conferences. 
Each participant receives a huge amount of year-round networking, connectivity, optional branding. The in-person and digital benefits include fortnightly informal discussions where a volunteer takes the lead on a priority security or risk related topic.
Upon joining, an invitee becomes a Compeer, a word chosen to capture the purpose of the Pulse Security Circle – a sense of belonging to a "Community" combined with "Peer", reflecting the peer to peer sharing and learning from the experiences of others.
Compeers are invited to participate in conferences, roundtables, interviews, and are rightfully recognised as industry practitioners, luminaries, technologists, legal experts, policy-makers, investors, innovators, scientists and influencers.
Who is involved in the Pulse Security Circle?
Pulse Security Circle compeers include CISOs, CSOs, auditors, intelligence directors, investigators, risk, technology developers and architects, governance specialists and industry luminaries from the most innovative and influential companies. Compeers who enjoy debate, thought leadership and who have an eye on the future. Multinational businesses, banks, governments, technology companies, investors and advisory groups.  
What are the benefits of joining Pulse Security Circle?
How often does the Pulse Security Circle meet?
In addition to our two flagship congresses (CISO 360 Congress and CSO 360 Congress) and our various regional conferences and roundtables (see the latest calendar here), a key benefit to joining the Pulse Security Circle is access to a fortnightly, 60-minute, private Zoom call with fellow Compeers every other week.  Participants share insights, lessons learned, intelligence and knowledge on a pre-announced topic each time, and are encouraged to put forward topics and to volunteer to lead a discussion. A volunteer takes the lead to start each discussion (informal no slides).  Compeers can introduce themselves to group, share updates and contribute regularly on these Zoom calls. The ambience will feel like being with trusted friends.
Can I join the Pulse Security Circle?
Compeers must be interested in and willing to share your knowledge and experience with peers to progress the success and long-term growth of security, risk, financial crime and governance related disciplines and markets. If so, you are warmly invited to reach out to teampulse@pulseconferences.com or to one of the Directors below to find out more about this group of executives, practitioners and market leading companies.
How flexible are the benefits?
Compeers can use benefits at regular points across the year or consolidate them to certain points (such as a new role, product launch or geographical expansion). We work with each person and company in a bespoke manner to ensure the benefits are optimally leveraged.
What is the cost of joining Pulse Security Circle?
There is no fee for practitioners (such as CISOs, CSOs, investigators), R&D executives and luminaries to join the Pulse Security Circle. This is a platform to share thought leadership and your input is greatly appreciated.
There is a fixed annual price for technology companies and consultants, which includes one flagship congress of choice, one of our regional conferences, one roundtable and other brand and meetings benefits bespoke to you/your company. We arrange for payments to be made every quarter.  For more details, please contact teampulse@pulseconferences.com or one of the directors below.
If I still have question whom should I contact?
Pulse Security Circle – Save the Next Dates for our Fortnightly Friday Discussions… 
Next Pre-Summer Dates! 24 March; 21 April; 19 May; 2 June; 16 June; 30 June; 16 July
Please let us know if you would like to volunteer to take the lead on a security, risk, governance topic of your choice – and which dates work.

Pulse Security Circle – Fortnightly Friday Discussions have included…
How are we measuring risk appetite within the organisation? Examples, experiences and learnings. Led by Stephen Khan, Head of Technology and Cyber Security Risk at HSBC
Future of travel and hotel security. Led by Andy Williams at SafeHotels
Covid Updates. Led by Dr Sally Leivesley, Director, Newrisk Limited
Current state and future predictions in the security roles and recruitment markets – trends, appetites, outlooks, practical on the job observations at this time. Led by Owanate Bestman (Bestman Solutions) and Chris Meager (enteles Search)
Cybersecurity for the higher education sector (and the education sector more generally) post-Covid. Led by Dr. Vasileios Karagiannopoulos, Senior Lecturer in Law and Cybercrime and Reader in Cybercrime and Cybersecurity at University of Portsmouth
Open Group Discussion – Covid Updates. Facilitated by Marcus Alldrick, CISO Luminary, Pulse Conferences
Investigators response to the pandemic and highly sensitive and complex investigations into sanctionable practices in Bank-financed projects. Led by Mehdi Khoali, Chief Investigations Officer at the African Development Bank
Impact Covid-19 has on the airline industry and the future of aviation. Led by Ned Farmer, Geopolitical Risk Manager at American Airlines
Why security awareness training fails. Led by Peter Wood, Director, Naturally Cyber
Upcoming film on what Biden might mean for technology companies. Led by Jonathan Armstrong from Cordery

Open Question Festive Fun – The best lesson learnt from 2020 and predictions for the year ahead!

How we can collectively mitigate the supply chain attack vector risk on two levels? Led by Michael Colao, CSO, AXA and Richard Hollis, CEO, Risk Factory
How can we measure ROSI (Return on Investment) in 2 weeks? Promoting risk appetite and KPIs and ROSI in our system of controls and within our own security functions. Led by Marcus Alldrick, CISO Luminary
How data transfer and data protection have changed since Brexit. Predictions for the future – for example will the UK get an adequacy decision from the EU when the temporary deal ends in April? Will data breach fines effectively double now with UK & EU regulators both having the power to fine up to 4% of global revenue?  Led by Jonathan Armstrong from Cordery               
The 3 Lines of Defense. Led by Shan Lee, CISO, Wise
Evolution of risk quantification and it's movement to be mainstream. Led by Ray Stanton, Global Partner at IBM Security
Emerging Threat horizon. Ransomware, Data Breach. Led by Marcus Alldrick, CISO Luminary, Pulse Conferences
Remote workforce during the pandemic and thoughts for the return to the office. Led by Dr. Sally Leivesley, Director, Newrisk Limited  
"The auditor has some questions for you…." covering an assessment of the specific information security risks associated with remote working! Led by Graham Ayre, Internal Auditor, Insurance Sector
Leveraging security for business value – Open Discussion led by Marcus Alldrick, CISO Luminary
Covid-19 & The Future of Aviation – From where the global airline industry was to where it is going. Testing and vaccines as a bridge to reopening international travel.  Led by Ned Farmer, Geopolitical Risk Manager at American Airlines
Security value chain. Led by Alan Jenkins, CISO, Hitachi
What's the obsession with getting to the board? Led by Lee Barney, Head of Information Security, Mishcon de Reya
Next generation malicious employees. Are the employees included in the defense security layers or they are just under monitoring by solutions? Led by Mena George, cybersecurity business analyst, Americana (Dubai)
Information security training. Led by Derry Murphy, Pay.UK
Security metrics and diversity inclusion. Led by Bev Allen, Information Assurance, Quilter
Security convergence – security and intelligence. Led by Cedrick Moriggi, Chief Security Officer, LaFarge Holcim
Are CISOs receiving the recognition that they are now professionals in their own right? Led by Dr Mike Humphrey FCIIS, Company Director
How companies, on the fringe of the forthcoming 2021 United Nations Climate Change Conference, also known as COP26 Forum, ensure they take adequate measures to protect their executives and premises from the attention and attacks by groups such as Extinction Rebellion. Led by Charles Blackmore CEO of Audere International
Aviation security updates. Led by Peter Drissell, Director Security, CAA UK
Strategies for CSOs in growing business relevance and corporate value in 2022. Led by Henry Wilkinson, Chief Intelligence Officer, Dragonfly
Advanced Persistent Threats (APT) our own experiences and best practices for preventing, detecting, and responding to APT attacks. Led by Luke Ager, CTO, QinetiQ
The world in 2022 and beyond. Led by Justin Crump, CEO, Sibylline
Intelligence Trends and Challenges. Led by Ryan Long, Global Head of Intelligence, McDonald's and Michael Mallard, U.S. Diplomat
Predictions for 2022. Led by Marcus Alldrick, CISO Luminary
Is it possible to ban or legislate against end to end encryption? Has the ship not already sailed? Is it possible to recapture the genie and put it back in its bottle? On internet security, ministers around the world want to have their cake and eat it. Can they? Charities have since joined the debate, but where does this leave businesses and the security industry? Led by Quentyn Taylor, Senior Director – Information Security and Global Response at Canon for Europe, Middle East and Africa
Russia-Ukraine Updates. Led by Kieran O'Leary, Emergent Risk International
Future of working. Led by Dr Viktor Polic, CISO, ILO, UN in Geneva
A hybrid view of the current situation with Ukraine – Are we seeing an increase in attacks, what are we learning and how can we translate this to build resilience in our organisations? Led by Sarah Armstrong-Smith, Chief Security Advisor at Microsoft.
How well does your organisation know its staff and that it can trust them? Led by Graham Ayre, Internal Auditor, Insurance Sector
GDPR Security Questionnaires, are they worth the effort? Led by Julia Harris, CISO, Flight Centre
Innovations in Incident Response. Led by James Campbell, CEO and Co-Founder, Cado Security
Ransomware and the regulators. Led by Jonathan Armstrong, CEO, Cordery
How cyber war will for many just be an inconvenience but will be a cost for all as the battle ground for the cyberwar will be not in a foreign land but on your infrastructure. How cryptocurrency has democratized hacking. Led by Quentyn Taylor, Senior Director – Information Security and Global Response at Canon for Europe, Middle East and Africa
Roe Vs Wade SCOTUS ruling. Led by Huw Longmore, Director, Emergent Risk International
Proposed UK Protect Duty and its potential implications for those leading in the security/resilience space. Led by Guy Huckle, Operational Resilience & Contingency Planning Manager, System Operator, Network Rail
"I'm a CISO but what is my purpose? Not an existential cry of despair but an examination of what I think my purpose is and what colleagues think it is." Led by Joseff Harris, Head of Cyber Security at The Collinson Group
Evolving state of cyber awareness. Led by Kathryn Goldman, CEO and Founder of The Cybermaniacs.
Ransomware updates. Led by Nathan Green, Sr. Subject Matter Expert: Cyber & Dark Web, Dataminr 
Following the Joe Sullivan case, Gadi will share insights and lead an open discussion with participants on the legal concerns for CISOs, what CISOs should do now, information and then best practices. Led by Gadi Evron, CISO-In-Residence at Team8 in Israel; Mark Rasch, c

reator of the U.S. DOJ Computer Crime Unit and Cyber-Forensics practice; Stewart Baker, world's most renowned cyber security lawyer, ex-General Counsel of the National Security Agency; Paul J. Guerra – Chief Security Officer at StockX

Supply chain risk and 3rd Party risk. Led by Bev Allen at Quilter; Dr Sally Leivesley, Director, Newrisk Limited; Vlad Botic, Director, The RaNT Group
Discussion Continuation: How do we get a sensible risk approach for 3rd party security due diligence? Then how do we use this with Regulators to generate confidence in solutions that are shown to work well? Led by Bev Allen Head of Information Security Assurance at Quilter; Dr Sally Leivesley, Director, Newrisk Limited; Vlad Botic, Co-Founder of The RANt Group; Michael Colao 
Richard Hollis, CEO of the Risk Factory – shared what he sees as prevalent on the threat landscape before he kicks off the discussion with attendees on their 'top 3 security-related predictions for 2023' and then wraps up with the key talking points.
Richard Mackintosh, Director, The Quince Group – insights on the important area of insider risk, its impact and practical ways to identify significant gaps in defences and how to design and build the right capabilities to fill those gaps.
REQUEST TO JOIN PULSE SECURITY CIRCLE