A CISO Fireside Chat: Data Leakage Prevention and Secure Communications
Tuesday 9 March 2021
14:00-15:30 GMT
There is no cost to attend for in-house practitioners – CISOs, CPOs, CDOs, Heads of Data, Privacy, Architecture, Networks, Applications…
Led 'by with and for' CISOs, CIOs and senior practitioners
This is a live (not pre-recorded) interactive fireside chat broadcast
You can chat, ask and upvote questions and participate in polls but you will not be visible – unless you volunteer to 'spotlight' to share insights on the digital stage! 
You are invited to attend this very special live digital fireside chat broadcast: CISO DLP 360, kindly sponsored by Zivver.  Hosted on Tuesday 9 March 2021 at 14:00-15:30 GMT, our panel of CISOs and CIOs will share practical strategies and tactics that are working for them on the theme of data leakage prevention and securing communications.  The agenda and panel is designed for CISOs, DPOs, CIOs and directors of ICT, architecture, networks, privacy – mainly from across financial services and the public sector. 
Sponsored by Zivver and hosted by Pulse Conferences, this is a moderated live broadcast event as opposed to a pre-recorded webinar. Delegates are not visible on screen but we encourage your participation via the Chat, Q&A and Polls. You are also very welcome to 'spotlight' onto the virtual stage to share an insight or to ask a question.
Topics for discussion include:
How can we improve the way we manage digital communication amidst the backdrop of accelerated change?

What are we doing about email data protection and making video calls secure?

Effective data management tips for storing, analysing, retrieving your intelligence data

Proven ways to mitigate reputational risk through data loss prevention

What is the optimal balance between usability and security when it comes to data protection?

What are the impacts of digital communication on compliance and data protection and in information security strategic planning?

Data residency – understanding where data is and use of non-EEA service providers in a post-Schrems II world

How can we minimise data leaks more effectively?
We look forward to seeing you on 9 March for what promises to be an educational, memorable – as well as entertaining – live broadcast with peers!
Yours sincerely,
Team Pulse
Timings
14:00 – 14:05
Welcome to the Fireside Chat
Master of Ceremonies: Clive Room, Director, Pulse Conferences
14:05-14:10
Chairperson's Introduction
14:10 – 15:25
Fireside Chat – The Panel

15:25 – 15:30 
Summaries and Goodbyes

ZIVVER provides outbound email and file transfer security to help public and private sector organisations prevent data leaks (75% of which is caused by human error). It is the only vendor in the market to offer a complete outbound email and file transfer security solution, tackling all three phases – before, during and after a communication is sent. Trusted by more than 3,000 organisations of all sizes to safeguard important data, the user-friendly platform helps to improve regulatory compliance as well as business performance.
www.zivver.eu 
Carolyn Brown, Chief Information Officer, British Medical Association (BMA)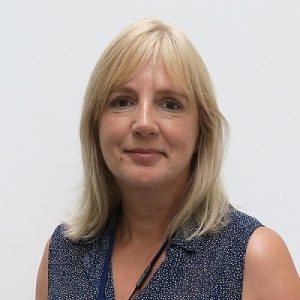 Carolyn is Chief Information Officer at the British Medical Association, the BMA's mission is to look after doctors so that they can look after you. The CIO is accountable for the development and delivery of the IT Strategy and capabilities which support the BMA Group in the fulfilment of its mission. Prior to this role, Carolyn was CTO of the National Housing Federation from 2017 – 2020, where she worked with business functions to enable digitisation of services for its wide stakeholder communities. Carolyn was Global IT Director at Permira, responsible for global IT strategy, operations and security.
Clive Room, Director, Pulse Conferences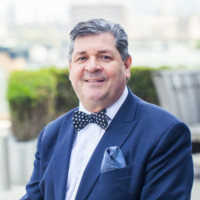 Clive has worked as a marketeer within cybersecurity since 2000. As the Marketing Manager at Portcullis Computer Security he organised all their bespoke events from seminars to hospitality events like the famous Portcullis Arms during Infosec. He was also responsible for their involvement with conferences and exhibitions all over Europe. His experience in promoting and presenting at cyber security events is matched by his passion for helping people understand the critical importance of mitigating the risks and protecting themselves and their organisations from cybercrime. He believes that in terms of reputational damage and operational costs, security breaches should be a key concern of everyone from the ground floor worker up to board and director level. Clive was Chairman of The White Hat Committee, the charity for the information security industry, which raises money for ChildLine and Barnardo's throughout the year. This January's White Hat Ball was the most successful to date raising over two hundred thousand pounds and the next White Hat Car Rally is in September. Clive is proud to be a part of the dynamic team bringing CISO 360 Congress to the marketplace as a game changer in cybersecurity events.
Sponsored by

Hosted by

Marcus Alldrick, Digital Risk Management, Security and Compliance Advisor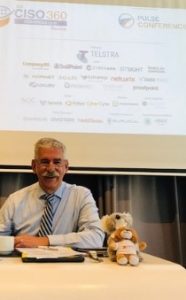 Born at a very early age and growing up in a culture where cyber was a prefix for anything automated, menacing and malevolent (how history has a tendency of repeating itself), Marcus entered the world of Data Processing as it was known back then after graduating from university. Progressing from programming into analysis and then data architecture Marcus became the first devolved Information Risk and Security Manager for Barclaycard. After seven years in that role he moved banks and became Head of Information Security for Abbey National plc, now Santander UK. After six years at Abbey and a move into consulting for a large UK utilities company Marcus joined KPMG as a Principal Advisor. Eighteen months later he joined Lloyd's of London as its CISO and subsequently became its Head of Digital Risk Management and Compliance, also embracing responsibility for data protection and privacy, during his 10 years tenure there. Having worked in IT for over 40 years, specialising in information risk, protection, security and compliance for the latter 27 years or so, Marcus decided to leave full-time corporate life and move to the South Coast of England in mid-2017, ever the seafaring Fisherman's Friend. As well as being a proud member of the Pulse Conferences family, Marcus now provides pro bono advisory and volunteering services and is a guest lecturer at the University of Portsmouth.
Rick Goud, CIO, ZIVVER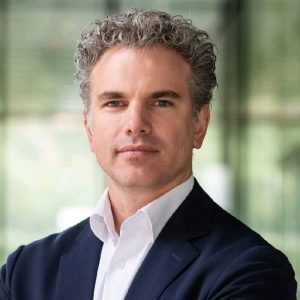 Before co-founding ZIVVER, Rick Goud spent six years as a healthcare consultant for Gupta Strategists. He had studied Medical Information Science at the University of Amsterdam (UvA) and Care Management at Erasmus University. Additionally, he holds a PhD in Medicine from the UvA on the development, implementation and evaluation of healthcare support systems.
Throughout his studies, Rick worked as a programmer. The idea to launch his own company was conceived during Rick's career as a strategy consultant. As a health-industry consultant, he noticed that a wide range of sensitive data was being frequently handled within organizations; this included patient information, company performance, and legal documents. Many of his clients had questions about data security and how data was being re-used, etc. He realised that there was a strong need for a secure communication solution to safeguard and manage sensitive data (including for GDPR compliance), and shortly afterwards, ZIVVER was born.
Stephen Khan, Head of Tech and Cyber Security Risk -Global Resilience Risk, HSBC (and Board Advisor and Chairman of White Hat Events)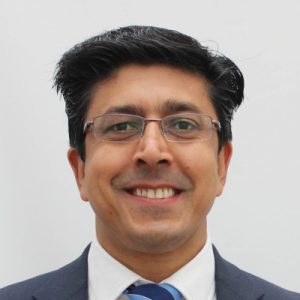 Before joining HSBC, Stephen was at RBS and held the position of Global Head Security Strategy, Architecture and Engineering; and Global Head of Security Transformation programmes. Stephen has extensive' experience in Information and Cyber Security including experience of establishing, delivering, and managing global cyber security organisations & global services for complex global and highly regulated organisations to effectively manage information assurance; privacy; and cyber security risk & Cyber security operations to drive strategic business value. Stephen's experience spans across multiple business functions; industry verticals including Finance; Pharmaceutical and Manufacturing. Stephen combines business acumen and commercial experience with deep cyber security expertise to deliver long term strategic business value by building high performing capable teams and strong stakeholder management.
Stephen is Board Advisor and Chairman of White Hat Events which runs information security charity events including White Hat Ball; and White Hat Rally to support NSPCC ChildLine & Barnardo's. Stephen contributes to the wider Cyber Security community via industry forms, coaching and mentoring future leaders; and executive engagements with his peers across multiple sectors."
Alan Jenkins, CISO-in-Residence, CyLonLab and Senior Cyber Security Manager, Hitachi Security Business Group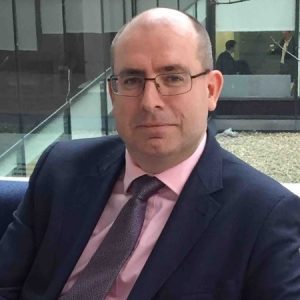 Alan was formerly Group CISO at Babcock International, UK CSO at CSC and T-Systems, an Associate Partner at IBM Security, and served in the Royal Air Force for 21 years. He has some 30 years experience in all facets of security, particularly cyber and enterprise security risk management, with a focus on 'value-at-risk'.  Since leaving the RAF in 2006, Alan has added management consulting plus business development, delivery & pre-sales experience in both Public & Private sectors in the role of a Trusted Advisor & SME. After spells at CSC & T-Systems as UK Chief Security Officer, responsible for end-end security governance, operations and risk, he joined Babcock International Group as their first CISO in Apr '13. He led the delivery of significant improvements in the Group's cyber security capabilities to the benefit of the wider business & its customers. After a year as an Independent, he joined IBM Security in Nov '15 as an Associate Partner leading activities in the UK's FinSvces Sector; he also led the delivery of a £multi-million security workstream as part of a £1.2 billion contract with a Tier 1 Bank. He returned to freelancing in Aug '18 and landed an all-too-brief role at 2-Sec Consulting. He has been on contract to Hitachi Europe's Security Business Group since Oct '19. He is also CISO-in-Residence at CyLon Labs since Mar '19, supporting 2 Cohorts of startup/scale ups in London and is currently supporting the 2nd Spark programme in Oman.