SAVE THE 2024 DATE!
6th Talk to the Board returns to the Science Museum on 6 November 2024!
A Reciprocal Exchange with CISOs, the Board and Supply Chain
Time to Redefine CISO Purpose and Cybersecurity Leadership
'Talk to the Board' is back – the only reciprocal exchange with CISOs, the Board and Supply Chain.

Ask questions you would ideally like to discuss with your own Board, but with no consequences!
Many thanks to those who joined us at the 5th Cyber Exchange 360: Talk to the Board
8 November 2023 | London Marriott Grosvenor Square
The 5th Cyber Exchange 360: Talk to the Board Conference, created and hosted by Pulse Conferences, was hosted at The Marriott Grosvenor Square in London, 8 November 2023.
Our programme provides refreshing and ground-breaking perspectives on cybersecurity – a rare opportunity to question a Board – but with no consequences! Talk frankly and test questions that you would ideally like to ask of your own Board. Increase readiness to respond capacity – how can we better communicate during a crisis. Learn from successful examples of corporate awareness and transformation campaigns. Hear the biggest learnings from Directors as they share success and war stories on business areas including employee well being. Gain context through Board perspectives on where cybersecurity sits and be privy to future business predictions. Engage with the Board in a way that makes them understand your pain points. Compare key metrics and test them on the Board. 
This unprecedented event aims to revolutionise the way large enterprises approach cybersecurity.
Why this event? Breaking Barriers…
This event is not your ordinary infosec conference. It fosters a reciprocal dialogue between esteemed Enterprise Board Directors and forward-thinking CISOs and information security practitioners. Together, participants – Sponsors, Speakers, Delegates alike – will advance the conversation and explore innovative strategies to tackle the evolving cyber landscape.
Our aim
CISOs will leave the event armed with new ideas and questions to engage their own board and with an enhanced vision of how to deepen the relationships and communications that they have with their own directors to be able to scale up cybersecurity strategy within their organisations effectively.
We are delighted to announce this next chapter in the ground-breaking series, 'Talk to the Board', the premier conference designed to facilitate such direct interaction.
We look forward to the next reciprocal discussion between CISOs who will question a new panel of Board of Directors from listed companies.  
Elevating cybersecurity
Our programme provides a refreshing non-security perspectives on cybersecurity – and rare opportunity to talk frankly and test questions that participants would ideally like to ask their own Board, with invited Directors spanning the various functional board roles that make up a board, CEO, CMO, HR, CTO…
Questions that are sure to be raised 
What are the skills, behaviours and mind set required to lead the security agenda in a pressured, complex and competing business environment and how to create a culture where cybersecurity is considered central to the way companies think and behave? Where does cybersecurity sit in the list of highest Board risks and opportunities? How has this changed in the past year and what are new expectations of CISOs and security leaders? How can we measure and communicate cybersecurity in a measured way?
Areas that are certain to be raised in this open exchange with Board Directors from large organisations –
Changing nature of the consumer

Changing risk landscape

Corporate responsibility

Crisis management

Data management and privacy issues

Digital transformation

Ethical frameworks for the way we manage and audit data, innovation and technology

Fake news and social media

Fintech

Future workplace people and skills

Global supply chains

Insurance

Leadership

Long-term Planning

Marketing

Modernising tradition – a journey of cultural and technological change

Rapid Growth

Scaling businesses

Supply chain

Sustainability and decarbonisation for businesses

Technology commercialisation

Role of 'purpose' in business
Talk to the Board – Meet our 2023 Panel of Directors


Read more…
Dame Inga Beale
Former CEO, Lloyd's of London
Mike Coupe
Former CEO, Sainsbury's
Alan Knight OBE
Group Director of Sustainability, Drax & Senior Associate, CISL
Julian Wheatland
Formerly Chairman of SCL Group and COO & CFO of the Cambridge Analytica / SCL group of companies
Meet our 2023 Panel of CISOs including


Read more…
Michael Beaupre
Head of Cyber Security, Hays
Derek Cheng
CISO, Deliveroo
Agenda Timings
All networking functions are to be confirmed. Details to be provided in due course.
08:00-08:30       Arrivals and Coffee
08:30-13:00       Cyber Exchange 360 – Case studies, keynotes, fireside chats and hosted table think tanks
13:00-14:00       Lunch
14:00-15:00       Talk to the Board – Panel of Board Directors from large companies are questioned by CISOs
15:00-15:30       Short Comfort Break and Sponsors' Prize Draw
15:30-17:00       Talk to the Board – Panel of Board Directors continues…
17:00-19:30       Networking Reception and Entertainment. London Marriott Grosvenor Square. Kindly sponsored by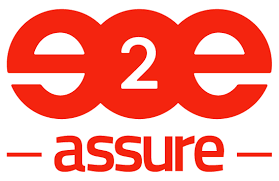 19:30-22:00       Talk to the Board Supper at Selfridge's. Alto by San Carlo – The Rooftop Selfridge's. Kindly sponsored by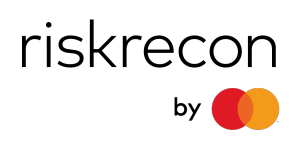 As a CISO why attend
Increase readiness to respond capacity – how can we better communicate during a crisis

Learn from successful examples of corporate awareness and transformation campaigns

Hear the learnings from Directors as they share success and war stories

Gain context! Board perspectives on where cybersecurity sits and useful predictions

Speak to the Board in a way that makes them understand your pain points

Compare key metrics and test them on the Board

Re-energise your approach to driving change and leading teams
As a Board Director why attend
"The session Talk to the Board was a rich discussion with two interesting themes emerging for myself. The primary ask from the Board is for them to champion the importance of Cyber security and employee Cyber vigilance across the organisation as a cultural norm. To secure this commitment the audience noted the value of having a standing agenda item on the Board annual agenda. The panel also encouraged the audience to craft carefully any presentation to the Board to focus on what outcome they were asking for and to avoid just an information update. Both the audience and panel found the event very interesting and informative." Jeremy Schwartz, Former CEO, The Body Shop, Pandora and Conival plc, Current Chairman Sustainability and Inclusion Practice, Kantar; Advisor Business, Transformation, McKinsey
"The Talk to the Board session provided a wonderful opportunity for CISOs to hear first-hand how and where they might tailor their Board interaction more strategically to achieve greater impact at this level. By doing so, board members could be better served as CISOs educate and update them about evolving organizational cyber security risk exposures and vulnerabilities. More intriguing, perhaps, was that CISO's were urged to also see risks as potential opportunities that, with careful due diligence, might be thoughtfully exploited."
Graham Joscelyne, Former Auditor General, World Bank and Chair: Audit and Ethics Committee, The Global Fund to Fight Aids, Tuberculosis and Malaria. Current Advisory Committee for Internal Oversight, United Nations (UNRWA)
"The afternoon discussion with the Board focused on a number of key themes, how to build trust with Board members, what priorities a Board cares most about and how to sustain the conversation as a rolling programme. Such diverse Board representation from Audit, Tech, Sustainability, Risk, Marketing, People and Change meant the participants could fully engage in debate across a range of challenging topics"
Deborah Exell, Former Board Member, Head of Human Capital & Business Transformation, Getronics