Many thanks to our wonderful 2023 Sponsors to date! 
Platinum and Networking Dinner

RiskRecon by Mastercard enables you to easily achieve better risk outcomes for your enterprise and your supply chain. RiskRecon's cybersecurity ratings and assessments make it easy for you to understand and act on your risks, delivering accurate, risk-prioritized action plans custom-tuned to match your risk priorities. RiskRecon traces its beginnings to 2011 when our founder, Kelly White, asked himself, "Is it possible to measure the security program quality of any company simply by looking its Internet-facing presence?" Kelly is a long-time information security practitioner and bank CISO who witnessed first-hand the need for adapting third-party risk controls to meet the new challenges resulting from decentralized IT and SaaS apps. He has many years of hands-on experiencing building big data and analytics solutions to detect fraud and security vulnerabilities in high-velocity transaction environments. Like most organizations at the time, his bank's third-party risk management assessments relied heavily on questionnaires and other vendor attestations. This approach worked well ten years ago with a small number of large vendors, mostly in-house deployments, purchases controlled by central IT, and a well-defined set of Internet vulnerabilities. With the decentralization of IT purchasing and rapid adoption of SaaS, this approach was becoming less effective and more resource-intensive. What if instead of trying to use the "old" risk management model, his institution could trust an objective source that automatically pinpointed specific gaps in any organization's security programs and performance? Questionnaires and surveys are helpful in evaluating one's intent but provide little verifiable insight into actual practices and discipline. After realizing there were no such solution available, he decided to build his own. After testing and validating his solution with many peers, Kelly decided to pursue the idea full time and founded RiskRecon, officially incorporating in October of 2015. RiskRecon is headquartered in Salt Lake City, UT with a presence in Boston, MA and representatives around the world.
Platinum and Networking Reception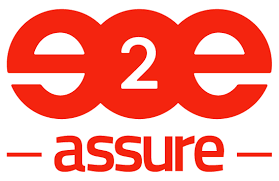 Our vision at e2e-assure is to provide the most advanced and effective Threat Detection & Response service in the country. We are committed to outpacing threat actors, innovating rapidly to pre-empt and disrupt their tactics and techniques. With an understanding that every organisation is at a different stage in its cybersecurity journey, we are set up to meet customers where they are with options to accelerate their security posture evolution both tactically and strategically. Our modular service portfolio provides defined detection outcomes aligned to the Mitre Att&ck framework and offers targeted attack disruption and active response, ensuring our customers are always one step ahead of potential threats. Our approach to safeguarding clients is proactive and immediate. We actively respond to critical alerts with immediate containment actions, ensuring that businesses remain secure, resilient, and prosperous.
Platinum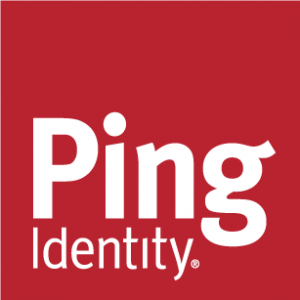 At Ping Identity, we believe in making digital experiences both secure and seamless for all users, without compromise. That's digital freedom. We let enterprises combine our best-in-class identity solutions with third-party services they already use to remove passwords, prevent fraud, support Zero Trust, or anything in between. This can be accomplished through a simple drag-and-drop canvas. That's why more than half of the Fortune 100 choose Ping Identity to protect digital interactions from their users while making experiences frictionless. Learn more at www.pingidentity.com.
Platinum 

QinetiQ is an integrated global security and defence company. QinetiQ has been established as a Cyber Security service provider and thought leader for longer than almost any other company in the world, continually providing assurance and resilience for our customers in a collaborative way. We address today's rapidly changing cyber security environment, with decades of experience protecting the most highly targeted organisations and securing the most critical operations. With our defence-grade solutions, rigorous threat checks and our understanding of defending against the most persistent threats, we can help you build digital resilience so you can face the future with greater certainty.
Gold

Checkmarx is constantly pushing the boundaries of Application Security Testing to make security seamless and simple for the world's developers while giving CISOs the confidence and control they need. As the AppSec testing leader, we provide the industry's most comprehensive solutions, giving development and security teams unparalleled accuracy, coverage, visibility, and guidance to reduce risk across all components of modern software – including proprietary code, open source, APIs, and infrastructure as code. Over 1,600 customers, including half of the Fortune 50, trust our security technology, expert research, and global services to securely optimize development at speed and scale. For more information, visit our website, check out our blog, or follow us on LinkedIn.
Gold

Did you know 60% of organisations have suffered a security breach through a third party? It's understandable – the traditional processes are broken. Organisations face a burden of ineffective, inefficient admin. 'Point in time' cybersecurity assessments make for poor-quality data that goes out of date fast, offering little protection.
Risk Ledger helps organisations get their cybersecurity risk assessment tasks done in hours, not days and scale their supplier coverage from 5% to 95% so they can spot more vulnerabilities at just 10% of the cost.
The NHS used Risk Ledger to identify a situation where several third-party suppliers were all dependent on the same fourth-party supplier. They then worked with those third parties to first understand that risk, and then take action to mitigate it.
With help from insights like this, many of our customers have improved their supplier contracts.
Interested in learning more? Visit https://riskledger.com/.
Supporting Association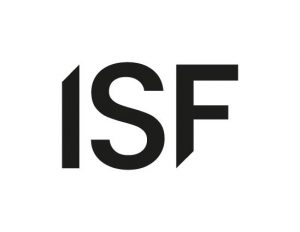 The ISF is a leading authority on information security and risk management. A not-for-profit organisation, we provide independent opinion and guidance on all aspects of information security. We deliver practical solutions to overcome the wide-ranging information security and risk management challenges that impact business.
For more information, visit: www.securityforum.org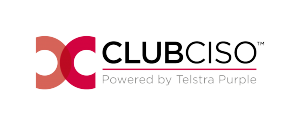 ClubCISO is a global community of 'in role' information security leaders working in public and private sector organisations, founded and funded by Telstra Purple. We are a community of peers, working together to help shape the future of the profession. We are a non-commercial organisation with over 700 members helping to define, support, and promote the critical role and value of information security in business and society. Through ClubCISO, members can build their networks, support and coach their peers, solve problems, and create practical guidance that moves the industry forward.
For more information, visit: www.clubciso.org
Back to Pulse Conferences