CISO 360 Dinner Roundtable: Building Trust in our Defences
Thursday, 20 October – 18:00-21:30
The Haymarket Hotel, London – Rocklin Room 
You are invited to join the CISO 360 Dinner Roundtable: Building Trust in our Defences.
Hosted by Pulse Conferences and kindly sponsored by Fidus Information Security, the discussion will be co-steered by a leading CISO practitioner and of course by the roundtable guests themselves! This is the ideal opportunity for CISOs to benchmark their experiences on penetration and security testing, vulnerability management strategies – as well as to hear latest threat updates and stories from those who do the job of testing day in day out! 
Talking Points:
Comparing types of pen testing services that have we tried – what works, what doesn't, pros and cons

How to compromise buildings, networks and highly sensitive assets and, most importantly, how to defend against malicious attacks!

How does a Red Team get quick wins?

Updates on the current threat horizon – what to look out for

What tried and tested vulnerability management strategies are CISO using?

How can we protect our own clients and supply chains

Conducted under The Chatham House Rule, the discussions will be co-chaired by a leading CISO alongside Andrew Mabbitt, Director, Fidus Information Security.  A Pulse Conferences representative will be your Master of Ceremonies for the evening.
If you can accept, kindly register online to confirm your place at the table. There is no cost to attend. Places around the table are limited and confirmations will be done on a 'first to confirm' basis.
Many thanks for kindly considering this invitation. We hope that you can join fellow CISOs for what promises to be a evening of fascinating discussion, a top culinary experience and great company!
We look forward to hearing from you soonest.
Yours sincerely,
Team Pulse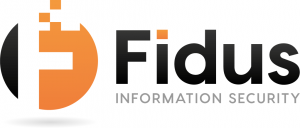 About Fidus
We are a handpicked, passionate, team of security professionals providing Penetration Testing and Cyber Security Consulting services throughout the UK and worldwide. We work with each client from the scoping through to the report delivery and all following remediation to ensure you have our full attention throughout the entire process. Fidus are a CHECK, TIGER and Cyber Scheme approved company with CREST qualified consultants.
Co-chaired by:
A Fellow CISO – to be announced!
&
Andrew Mabbitt, Director, Fidus Information Security
Andrew is a cybersecurity expert at Fidus Information Security. As an ethical hacker, his job is to detect and rectify security vulnerabilities before malicious hackers do.
18:00-19:00       Guests arrive and welcome drinks
19:00-21:00       Discussion while dinner is served
21:00-21:30       Coffee, wrap up and guests depart

The Haymarket Hotel, London
The hotel is situated on the corner of Haymarket and Suffolk Place in the heart of London's theatre district. It is next door to the famous Haymarket Theatre Royal and is surrounded by some of London's best restaurants and bars.
The Haymarket hotel is a landmark building designed by the legendary John Nash—the master architect who developed most of Regency London, including Buckingham Palace, Trafalgar Square, and the adjoining Haymarket Theatre.
The CISO dinner discussion will be hosted in the Rocklin Room, a beautifully designed room with elegant yet modern interior.
Directions 
The hotel perfectly located only minutes from Trafalgar Square and the National Gallery are just around the corner and St James's Park is a short walk away. The hotel is also within easy reach of the city's financial centre.
1 Suffolk Place
London
SW1Y 4HX
www.firmdalehotels.com/hotels/london/haymarket-hotel/
Closest underground & train stations
Piccadilly Circus tube station: 4 minutes walk
Leicester Square tube station: 7 minutes walk 
Embankment tube station: 9 minutes walk
Charing Cross train station: 4 minutes walk