CISO 360 –  Secure development during digital transformation – A new approach for a new reality
25 March 2021
14:00 – 15:30 GMT
How can we as CISOs 'shift left' to enable our developers to innovate faster while we secure enterprise applications at scale?
There is no cost to attend for in-house practitioners – CISOS, CIOs, Developers, Heads of Architecture, Networks, Applications.
Places are limited to 5 guests for this event to maintain an in-depth peer to peer benchmarking focus for the discussion and the sharing of best practices.
Confirmations will be done on a 'first to confirm' basis.
Led by CISOs, the Roundtables are individual sessions designed around content, connection and contribution. Kindly sponsored, there is no sales talk and no presentation.
This roundtable will be hosted on Zoom.
As a CISO, you are invited to attend this special CISO 360 Roundtable hosted on 25 March.  During the discussion, you will benchmark operational security capabilities with peers.
As companies adapt to compete in today's marketplace, business leaders need to be aggressive and intentional about driving adoption of agile and DevOps within their organisations. However, the shift to digital initiatives means more software and that means more software risk. Your infrastructure is now part of your application, blurring the lines on who is responsible for security. DevOps has accelerated the deployment of software. But where does this leave your security practice?
Led 'by, with and for' CISOs, you will exchange experiences with peers on secure development during digital transformation. What are the new approaches for new realities/ How can we as CISOs 'shift left' to enable our developers to innovate faster while securing your enterprise applications at scale?
Hosted by Pulse Conferences, sponsored by Snyk and Orange Cyberdefense, we will connect peers for an energetic debate on the practical approaches, realities, challenges and successes.  All participants are encouraged to contribute throughout for this digital face to face benchmarking event.
Why the old ways of doing security don't mesh with the way we build apps today

The dev-first security practices that can cut risk without harming agility

The new tools and the shift in mindset that these changes demand
The discussion is held under The Chatham House Rule of non-attribution.
The discussion will be co-led by a fellow CISO and a strategist. Clive Room, Director, Pulse Conferences will top and tail the event as your esteemed Master of Ceremonies.
If you can accept,  please click on the 'Register' button to confirm your place around the digital table.
We look forward to seeing you on 25 March, 14:00-15:30 GMT for what promises to be an educational, memorable – as well as entertaining – discussion with peers!
Yours sincerely,
Team Pulse
The agenda is relatively fluid to ensure that all participants have the opportunity to contribute – everyone is a speaker in this small group format that is designed for in-depth benchmarking CISO to CISO. 
Digital House-Keeping and Guest Welcome
Master of Ceremonies: Clive Room, Director, Pulse Conferences
Introduction and insights on the topics
Co-Chairpersons
Main Roundtable discussion 
Secure development during digital transformation – A new approach for a new reality.



David Robinson, Head of IT Security, Herbert Smith Freehills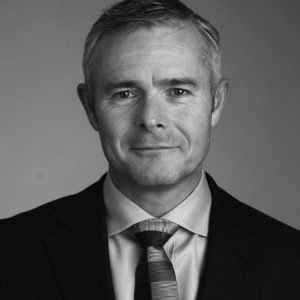 David has been in his current position for 6 years. Prior positions include CSO & Director Information Security Business Unit with Fujitsu and Group Internal IT Security Director at Cable & Wireless. David served 21 years in the Royal Air Force where positions included Engineer – Principal Information Security.
Paul Harland, EMEA Channel Solutions Architect, Snyk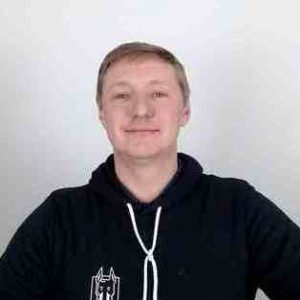 Clive Room, Director, Pulse Conferences
Clive has worked as a marketeer within cybersecurity since 2000. As the Marketing Manager at Portcullis Computer Security he organised all their bespoke events from seminars to hospitality events like the famous Portcullis Arms during Infosec. He was also responsible for their involvement with conferences and exhibitions all over Europe. His experience in promoting and presenting at cyber security events is matched by his passion for helping people understand the critical importance of mitigating the risks and protecting themselves and their organisations from cybercrime. He believes that in terms of reputational damage and operational costs, security breaches should be a key concern of everyone from the ground floor worker up to board and director level. Clive was Chairman of The White Hat Committee, the charity for the information security industry, which raises money for ChildLine and Barnardo's throughout the year. This January's White Hat Ball was the most successful to date raising over two hundred thousand pounds and the next White Hat Car Rally is in September. Clive is proud to be a part of the dynamic team bringing CISO 360 Congress to the marketplace as a game changer in cybersecurity events.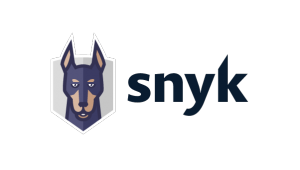 Snyk is a developer-first security company that helps software-driven businesses develop fast and stay secure. Snyk is the only solution that seamlessly and proactively finds and fixes vulnerabilities and license violations in open source dependencies and container images. Snyk's solution is built on a comprehensive, proprietary vulnerability database, maintained by an expert security research team in Israel and London. With tight integration into existing developer workflows, source control (including GitHub, Bitbucket, GitLab), and CI/CD pipelines, Snyk enables efficient security workflows and reduces mean-time-to-fix. For more information or to get started with Snyk for free today, visit https://snyk.io.

Orange Cyberdefense is the expert cybersecurity business unit of the Orange Group, providing managed security, managed threat detection & response services to organizations around the globe. As Europe's go-to security provider, we strive to protect freedom and build a safer digital society. The UK business was created following the acquisition and merge of SecureData Europe and SecureLink UK into the Orange Cyberdefense Group. We are threat research, intelligence-driven, offering unparalleled access to current and emerging threats. With a 25+ year track record in information security, 250+ researchers & analysts and 16 SOCs distributed across the world and sales and services support in 160 countries, we can offer global protection with local expertise and support our customers throughout the entire threat lifecycle. We embed security into Orange Business Services solutions for multinationals worldwide. We believe strongly that technology alone is not a solution. It is the expertise and experience of our people that enable our deep understanding of the landscape in which we operate. It is our people that make us different. We are proud of our high-end security research unit, thanks to which we publish regularly white papers, articles and tools on cybersecurity which are widely recognised and used throughout the industry and featured at industry conferences. Overall Orange Cyberdefense has the following: 25+ Years track record in information security / 50+ high end security researchers and penetration testers / 24x7x365 UK-based SOC and 3 UK data centres / 7000+ managed devices across 6 continents. www.orangecyberdefense.com