Virtual CISO 360 Fireside Chat
Wednesday 6 May 2020
15:30-17:00 (BST) GMT+1
Thank you to everyone who joined this discussion last week!
"A fantastic event in time of dramatic change. This event helped to identify the issues the C-level are facing today and sharing this information helps CISOs to adapt culturally and technologically to prepare and ensure business resilience and continuity in a time of crisis. It's important to remember how to face modern challenges and drive business forward crisis like COVID-19. You will find everything you need under one roof this event represents a huge strategic advantage for business leaders."
CISO, Acuity
"Great to be able to gain high quality networking at a distance during such uncertain times. Live chat and good insights from industry leaders"
 CISO, Matillion
"Due to the way it was organised very quickly you forgot it was a virtual event!"
Director & Information Security Consultant. Former Hd of Security at UK Central Govt Agency. CCP Lead SIRA & Accreditor
*Delegate passes are limited and only available to book by in-house CISOs and senior cybersecurity practitioners and do not apply to persons or companies providing advisory services or solutions to the community. 
Sponsored by

Hosted by


Why join?
This Virtual CISO Fireside Chat, produced and hosted by Pulse Conferences and sponsored by F-Secure, will provide a dynamic and engaging discussion between CISOs and senior cybersecurity practitioners on three key topics that we know are currently on CISO minds.  Invited guests – from mid market companies (500-2,500) – will contribute from the comfort of their office or home.
The discussion is moderated by F-Secure's CISO, who is the former head of the Computer Emergency Response Team (CERT) in Finland alongside 2-3 further CISOs. Clive Room will be the Pulse MC who will top and tail the event! As a Guest, you are invited on screen to contribute insights, to ask questions, to participate in live polls and to compete for prizes in the cyber quiz at the end networking session!
Topics
CISO perspective on Covid-19
Cloud security
Threat hunters
Timings
15:30 – 15:40
Introductions with guests, co-chairpersons and speakers


Master of Ceremonies: Clive Room,

Director, Pulse Conferences
Chairman: Graham Edwards, Interim Head of Cyber Security, Yorkshire Water
15:40 – 15:50
Insights: A CISO perspective on COVID-19 – How are CISOs adapting? What are the key challenges faced? What have we learned so far?


Erka Koivunen,

Chief Information Security Officer,

F-Secure

15:50 – 16:40
Fireside chat
All participants contribute to the discussion with live polling, questions and on screen invitations throughout.


Co-Speakers: Graham Edwards

, Interim Head of Cyber Security,

Yorkshire Water
Erka Koivunen,

Chief Information Security Officer,

F-Secure
Quentyn Taylor,

Director of Information Security for Europe, Africa, Middle East,

Canon Europe

CISO perspective on the new threat horizon – Wider discussion. 
Cloud security – Can CISOs have it all – increased productivity and cost benefits within a secure cloud? 
Threat hunters – How are we identifying, classifying and actioning ongoing and evolving threats?


16:40 – 17:00
Summary and Cyber Quiz Networking


Nobody knows cyber security like F-Secure. For three decades, F-Secure has driven innovations in cyber security, defending tens of thousands of companies and millions of people. With unsurpassed experience in endpoint protection as well as detection and response, F-Secure shields enterprises and consumers against everything from advanced cyber-attacks and data breaches to widespread ransomware infections.
F-Secure's sophisticated technology combines the power of machine learning with the human expertise of its world-renowned security labs for a singular approach called 'Live Security'. F-Secure's security experts have participated in more European cyber-crime scene investigations than any other company in the market, and its products are sold all over the world by over 200 broadband and mobile operators and thousands of resellers. F-Secure's portfolio has been built on a desire to be first. From three decades of experience stopping advanced cyber-attacks, F-Secure has developed a passion for taking on the world's most potent cyber threats.
A short report that captures key output from the discussion will be distributed in the week after the event. The report will be non-attributed unless otherwise agreed with individual guests and speakers.
Erka Koivunen, Chief Information Security Officer, F-Secure Corporation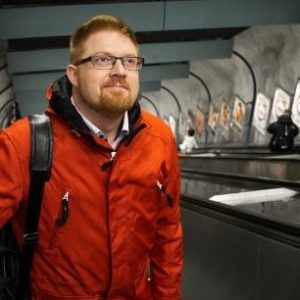 Erka Koivunen is a former head of the Computer Emergency Response Team (CERT) in Finland, and joined F-Secure in 2015 as a Cyber Security Advisor. Companies, governments, and a variety of other organizations consult with Erka extensively on everything from risk assessment to incident response, and he has testified as an expert witness for the EU, Finnish, and British Parliaments.
Graham Edwards, Interim Head of Cyber Security, Yorkshire Water

A successful senior Chief Information Security Officer and Operational Risk Director with a proven track record in multi-cultural and multi-national organisations. Able to bridge technical and business disciplines and communicate at all levels. Extensive knowledge of Information Security, Cyber Security, Physical Security, BCDR, Operational Risk, Crisis Management, Data Protection, Financial Crime and Compliance. The first 16 years of Graham's career were spent in the Diplomatic Service engaged in technical security for the Foreign and Commonwealth Office.  He then moved to the financial services sector where he has held senior security posts with Abbey National, Standard Chartered, Barclays, RBS, HBOS and ING.  Through these roles he has developed a holistic approach to risk management and security, holding responsibility for information risk, IT security, physical security, fraud, money laundering, business continuity planning, compliance, crisis management and intelligence.  He has also worked outside of the banking industry as the Group Head of Information Risk for Centrica. He then held the position of Director of Data Security at Nationwide Building Society before taking the role as Head of Information Security at Camelot Lottery Solutions. Graham is currently Interim Head of Cyber Security at Yorkshire Water. He has a master's degree in Information Security from Royal Holloway.
Quentyn Taylor, Director of Information Security for Europe, Middle East and Africa, Canon Europe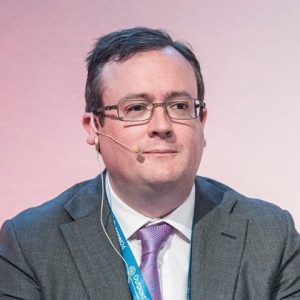 Quentyn has a wealth of experience in both the IT and information security arenas and, in recent years, has focused his attention on building business relationships across the world. Quentyn has driven Canon's strategy to highlight the importance of document security and help business customers to minimise their security risk. Quentyn strongly believes in educating users about the importance of a comprehensive, overall security framework that will allow Canon's business customers to improve security in a cost-effective way. During his career, Quentyn has worked in a variety of industries for a number of organisations including outsourced service providers, Internet service providers as well as Dotcom businesses, before moving to Canon in 2000.
Clive Room, Director, Pulse Conferences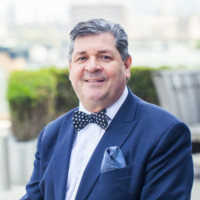 Clive has worked as a marketeer within cybersecurity since 2000. As the Marketing Manager at Portcullis Computer Security he organised all their bespoke events from seminars to hospitality events like the famous Portcullis Arms during Infosec. He was also responsible for their involvement with conferences and exhibitions all over Europe. His experience in promoting and presenting at cyber security events is matched by his passion for helping people understand the critical importance of mitigating the risks and protecting themselves and their organisations from cybercrime. He believes that in terms of reputational damage and operational costs, security breaches should be a key concern of everyone from the ground floor worker up to board and director level. Clive was Chairman of The White Hat Committee, the charity for the information security industry, which raises money for ChildLine and Barnardo's throughout the year. This January's White Hat Ball was the most successful to date raising over two hundred thousand pounds and the next White Hat Car Rally is in September. Clive is proud to be a part of the dynamic team bringing Pulse CISO 360 and CSO 360 to the marketplace as game changers in cybersecurity and resilience events.