Virtual CISO 360 Laptop Lunch Discussion
21 May 2020
12:30-14:00 British Summertime
Thank you to everyone who joined this Virtual Laptop Lunch Discussion!
Cloud Security and Risk: How can we better manage cloud configuration risks. A compliance time bomb?
"A very useful and insightful CISO lunch time meeting focused on the Cloud. Very poignant for the current times. Excellent delivery, interaction and Chairmanship. Thank you". – CISO, EDF Energy (New Nuclear Build GenCo)
*By Invitation Only – Delegate passes for this event are limited and are only available to book by in-house practitioners that have received an invitation.
Sponsored by
 
Hosted by


Topics
As a Trend Micro customer who is using cloud security for AWS, you have been specially selected to join this virtual laptop lunch discussion. Pulse Conferences has been  commissioned to host this live discussion that will discuss cloud security.
With complexity introduced by hybrid and multi Cloud environments, it becomes increasingly more difficult to spot mistakes and misconfiguration errors that expose data. Speakers and peers will discuss the risks associated with Cloud and how 'security guardrails' can help to provide vital assurance, stopping non-compliance and breach causing misconfigurations.
Cloud adoption is moving pretty fast and, given further complexities introduced by hybrid and multi cloud environments, it becomes increasingly difficult to spot mistakes that expose data. This is a great opportunity to hear from senior strategists as well as how your peers are approaching these challenges.
Why join?

 
This is a great opportunity for CISOs and senior practitioners of information security, cloud, architecture and technology risk to hear updates and compare tactics within a closed door peer group! Guests will be visible on the screen throughout contributing to the discussion throughout.
The virtual discussion promises to be educational, entertaining and memorable!
Timings
12:30 – 12:33
Introductions as guests arrive. Introduction to the Chairperson 


Master of Ceremonies – Clive Room,

Director, Pulse Conferences
12:33 – 12:36
Insights and introduction to the topic and speakers 


Chairman – Rik Ferguson,

Vice President Security Research,

Trend Micro

;

Founder member of the Advisory Group on Internet Security,

Europol EC3



12:36 – 13:50
Group Roundtable Discussion
All participants are invited on screen to contribute to the discussion, including insights by guest speakers.
Francesco Cipollone, Chapter Chair UK&I, Cloud Security Alliance (CSA)
Steven Bryen, EMEA Technical Evangelist, Amazon Web Service

13:50 – 13:55
Chairman's Summary –

Rik Ferguson

13:55 – 14:00

MC Awards and Goodbyes –

Clive Room
Clive Room, Director, Pulse Conferences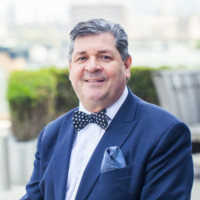 Clive has worked as a marketeer within cybersecurity since 2000. As the Marketing Manager at Portcullis Computer Security he organised all their bespoke events from seminars to hospitality events like the famous Portcullis Arms during Infosec. He was also responsible for their involvement with conferences and exhibitions all over Europe. His experience in promoting and presenting at cyber security events is matched by his passion for helping people understand the critical importance of mitigating the risks and protecting themselves and their organisations from cybercrime. He believes that in terms of reputational damage and operational costs, security breaches should be a key concern of everyone from the ground floor worker up to board and director level. Clive was Chairman of The White Hat Committee, the charity for the information security industry, which raises money for ChildLine and Barnardo's throughout the year. This January's White Hat Ball was the most successful to date raising over two hundred thousand pounds and the next White Hat Car Rally is in September. Clive is proud to be a part of the dynamic team bringing CISO 360 Congress to the marketplace as a game changer in cybersecurity events.
Rik Ferguson, Vice President Security Research Trend Micro;
Founder member of the Advisory Group on Internet Security, Europol EC3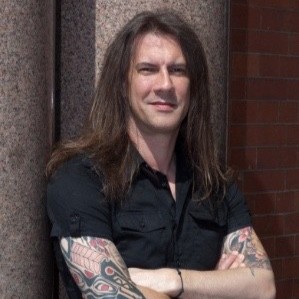 Rik is a Special Advisor to Europol EC3, project leader with the International Cyber Security Prevention Alliance (ICSPA), Vice Chair of the Centre for Strategic Cyberspace & Security Science and advisor to various UK government technology forums. In April 2011 Rik was inducted into the Infosecurity Hall of Fame. As a presenter at global industry events such as RSA, Mobile World Congress, InfoSecurity, Virus Bulletin, RUSI and the e-Crime Congress, Rik addresses the challenges posed by emerging technology and online crime. He is frequently interviewed by the BBC, CNN, CNBC, Channel 4, Sky News and Al-Jazeera English and is quoted by national newspapers and trade publications throughout the world. Rik writes the Countermeasures blog and is the lead spokesperson for Trend Micro, he also writes regular columns for CIO, ZDNet, T3 and several other European publications. In this position, Rik is actively engaged in research into online threats and the underground economy. He also researches the wider implications of new developments in the Information Technology arena and their impact on security both for consumers and in the enterprise. 
Guest speaker insights by
Steven Bryen, EMEA Technical Evangelist, Amazon Web Service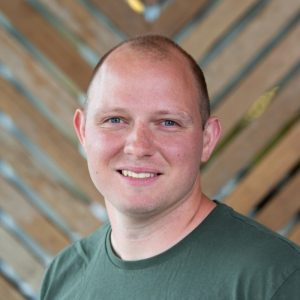 Steven Bryen is a Senior Technology Evangelist at Amazon Web Services, based in London. He is passionate about emerging technologies and often speaks with developer communities around the world. As an AWS Evangelist, Steven helps to increase awareness of AWS cloud services and to help customers understand the benefits that taking advantage of the cloud can deliver. Steven has many years of experience in designing and building highly scalable Application and Infrastructure Architectures. Prior to joining AWS, he has worked in technical and leadership roles across various industries including Financial Services, Telco and Technology. 
Francesco Cipollone, Chapter Chair UK&I, Cloud Security Alliance (CSA)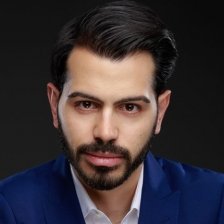 A data and result-driven Cyber Security Executive/vCISO highly regarded for planning and executing strategic infosec improvement programs that protect data and technical assets, reduce security risks, and align with long-term organisational goals. He held a number of strategic position ranging from Head of Application Security to Head of Security Architecture. Extensive experience with implementing security across multi-cloud providers (Amazon AWS, Microsoft Azure, Google Cloud). Francesco feels driven to elevate the cybersecurity world one organization at a time, embracing an innovative approach to application security to protect the engineering environment. Recognized as a motivational, influential leader who guides high-performing teams to deliver projects on time and exceeding quality expectations, while instilling a culture of best practices and collaboration. Builds lasting relationships with board members and C-level executives. Delivers education and training to members at all levels of an organisation, building awareness for security initiatives while fostering a common security purpose. Internationally renowned public speaker, with multiple interviews in high-profile publications (eg. Forbes), and an author of numerous books and articles, who utilises his platform to evangelise the importance of cloud security and cutting-edge technologies on a global scale. 

For over 30 years, Trend Micro's unwavering vision has been to make the world safe for exchanging digital information. Security is our entire focus, and it shows. This single-minded passion has inspired our innovations that keep up with the bad guys despite a changing IT landscape, riskier user behavior, and constantly evolving threats.
The depth of our experience remains unmatched. From the endpoint to the network to the cloud, we've got you covered with a connected threat defense recognized by analysts, customers, and industry gurus of all kinds.