CISO 360 Dinner Roundtable

Wednesday 11 October 2023
17:30-21:30
The Beaumont Hotel | London
The Lotos Room
CISO 360 Dinner Roundtable
Benchmarking Threat Detection and Response in the Era of Efficiency
In the ever-evolving landscape of cybercrime, resourceful and persistent cybercriminals relentlessly target legitimate businesses, employing multiple points of attack while constantly updating their tools and techniques.
Join us for a thought-provoking roundtable discussion in the wonderful private dining setting of The Beaumont. The conversation is on "Sharing Threat Detection and Response: Where does it end? How can we do more with less?"
Together, we will explore tried and tested and innovative tools, techniques and approaches to maximize efficiency of threat detection and response to achieve more with fewer resources. We will examine the limitations and boundaries of threat detection, sharing experiences, challenges, and successes in protecting against cyber threats.
By harnessing the collective wisdom of industry peers, we will explore practical ways to enhance cyber resilience and ensure comprehensive protection against emerging threats.
Key topics of discussion are certain to cover:
Cybersecurity Maturity: Strategies for continuous improvement, incrementally enhancing cyber maturity over time.

Optimizing Resource Allocation: How can organizations reduce the total cost of technology ownership and identify duplications and gaps to achieve more with less?

Combatting Ransomware Attacks: Challenges and wins in protecting against ransomware, sharing effective prevention and response strategies.

Securing Critical Cloud Assets: Addressing configuration gap exploits and sophisticated malware to safeguard valuable cloud infrastructure.

Detecting Threat Actor Communications: Sharing experiences and best practices in identifying and mitigating threat actor communications to enhance threat detection capabilities.

Building trust and overcoming the fear of sharing sensitive information: What are the challenges to sharing threat detection and response information?
Held under The Chatham House Rule as an intimate group discussion with 15-20 CISO peers, this roundtable is a unique opportunity to learn from the experiences of peers and strategists as you engage in thought-provoking discussions and gain actionable insights!
Yours sincerely,
Team Pulse
Pulse Conferences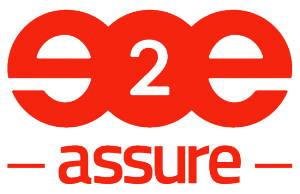 About e2e-assure

Our vision at e2e-assure is to provide the most advanced and effective Threat Detection & Response service in the country. We are committed to outpacing threat actors, innovating rapidly to pre-empt and disrupt their tactics and techniques. With an understanding that every organisation is at a different stage in its cybersecurity journey, we are set up to meet customers where they are with options to accelerate their security posture evolution both tactically and strategically. Our modular service portfolio provides defined detection outcomes aligned to the Mitre Att&ck framework and offers targeted attack disruption and active response, ensuring our customers are always one step ahead of potential threats. Our approach to safeguarding clients is proactive and immediate. We actively respond to critical alerts with immediate containment actions, ensuring that businesses remain secure, resilient, and prosperous.
Co-Steered by a Fellow CISO and a Senior Strategist
Practicalities
Conducted under The Chatham House Rule, the discussion will be co-chaired by a leading CISO alongside with a strategist from e2e-assure

Pulse Conferences will be your Master of Ceremonies for the evening.

There is no cost to attend.

Places around the table are limited and confirmations will be done on a 'first to confirm' basis.

Join fellow CISOs for what promises to be a evening of fascinating discussion, a top culinary experience and great company!

Please R.S.V.P. on the red button above 

soonest

to confirm your place!
Approximate Timings
17:30-18:30       Guests arrive and welcome drinks
18:30-21:00       Discussion while 3 course dinner is served
21:00-21:30       Conclusions, goodbyes and guests depart
The Beaumont – The Lotos Room –  Mayfair – London
Superbly located on a quiet Mayfair square, The Beaumont recaptures the spirit of old-world luxury, aesthetic and values, firmly underpinned by 21st century advances in technology and ease. It is privately-owned and independently-run. Panelled in cherry and walnut wood, the private dining Lotos Room is fully furnished with leather chairs, a grand board table, vintage lighting and a bespoke Art Deco carpet. Hemingway, Fitzgerald, Martin, Sinatra and MacLaine would have felt right at home!
CISO 360 Dinner Roundtable guests will be treated to a menu created by the chefs of The Beaumont's much-lauded restaurant.
Retire after the dinner to Le Magritte Bar & Terrace, which belongs to the great tradition of American bars that became legendary in London and Paris during the 1920s. The Bar specialises in bourbons, American whiskies and classic cocktails, which are strictly shaken or stirred.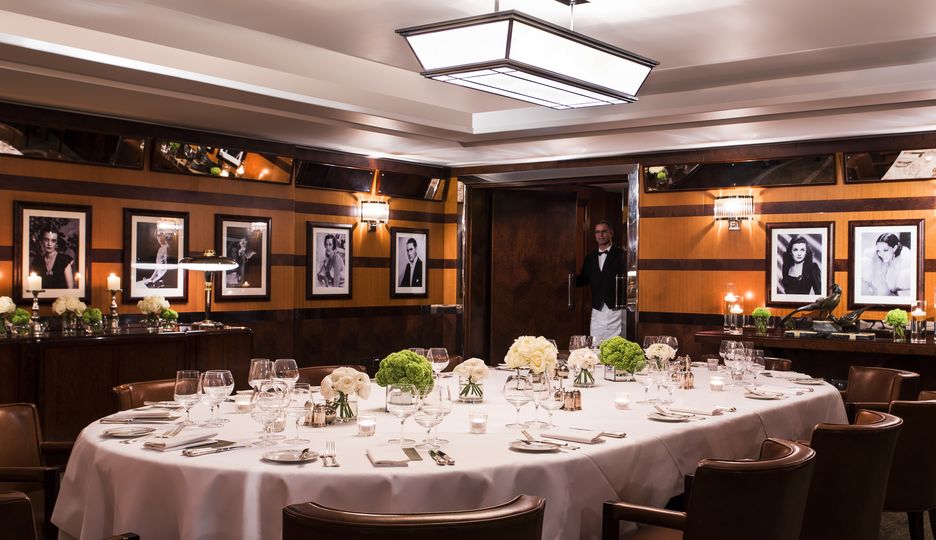 Directions
The Beaumont is located just a few minutes walk from Duke Street, Mount Street, South Audley Street and Bond Street, the green spaces of Grosvenor Square, Berkeley Square and Hyde Park, and Mayfair's many art galleries.
The Beaumont
Brown Hart Gardens
Mayfair London W1K 6TF
Closest tub Station
Bond Street station: 5 minutes walk
Closest train Station
St Pancras Station: 10-15 min journey
Paddington station: 6-10 min journey
Victoria Station: 6-10 min journey