Virtual CISO 360 Fireside Chat

3 June 2020


12.30-14.00 British Summer Time
Thank you to everyone who attended the Virtual CISO Fireside Chat, 3 June 2020!
Pulse conferences always joins very knowledge people discussing the most relevant topics. Probably, the best place to share insights around security. –  Information Security Director, Talkdesk Inc.
Pulse is able to draw on knowledgeable speakers, and has knowledgeable and challenging audiences – in it to get value from attending – Head of information Security, Quilter

CISO perspectives on zero trust, cyber culture and access for all
1. Zero trust – CISO perspectives and approaches
2. Cyber culture and behaviours in a changed world
3. Access for all – online frictionless consumer access
*Delegate passes are limited and only available to book by in-house practitioners and do not apply to persons or companies providing advisory services or solutions to the security community.
You are invited to join our Virtual CISO 360 Fireside Chat on Wednesday 3 June to connect with peers and to benchmark with CISOs and senior cybersecurity peers. This live event will include a dynamic and engaging discussion between CISOs and senior cybersecurity practitioners. Pulse, SailPoint and Ping Identity is delighted to have secured such a prestigious speaker panel for this very special fireside chat!  The goal of this interactive discussion is to support you as you defend your organisation, protect the data and privacy of individuals and develop yourself.
Benchmark on how CISO peers and top strategists are building resilience around identity and access management.
 As a guest, you are invited to ask questions, participate in live polls and to 'spotlight' on the screen to contribute insights. 
Sponsored by

 
Hosted by


Marcus Alldrick, Digital Risk Management, Security and Compliance Advisor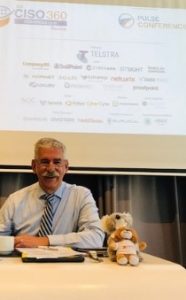 Born at a very early age and growing up in a culture where cyber was a prefix for anything automated, menacing and malevolent (how history has a tendency of repeating itself), Marcus entered the world of Data Processing as it was known back then after graduating from university.  Progressing from programming into analysis and then data architecture Marcus became the first devolved Information Risk and Security Manager for Barclaycard.  After seven years in that role he moved banks and became Head of Information Security for Abbey National plc, now Santander UK.  After six years at Abbey and a move into consulting for a large UK utilities company Marcus joined KPMG as a Principal Advisor.  Eighteen months later he joined Lloyd's of London as its CISO and subsequently became its Head of Digital Risk Management and Compliance, also embracing responsibility for data protection and privacy, during his 10 years tenure there. Having worked in IT for over 40 years, specialising in information risk, protection, security and compliance for the latter 27 years or so, Marcus decided to leave full-time corporate life and move to the South Coast of England in mid-2017, ever the seafaring Fisherman's Friend.  As well as being a proud member of the Pulse Conferences family, Marcus now provides pro bono advisory and volunteering services and is a guest lecturer at the University of Portsmouth.
Timings
12:30 – 12:33
Digital house-keeping
Master of Ceremonies: Clive Room, Director,

Pulse Conferences

12:33-12:35
Meet the speakers
Chairperson: Marcus Alldri

ck

,

Digital Risk Management, Security and Compliance Advisor (Frmr CISO, Lloyd's of London)

12:35 – 13:45
Fireside chat
All participants contribute to the discussion with live polling, questions and on screen invitations throughout.
Chaired by: Marcus Alldrick,

Digital Risk Management, Security and Compliance Advisor (Frmr CISO, Lloyd's of London)


Virtual Panel:
Shan Lee, CISO & DPO, Transferwise
Mike Kiser, Global Strategist and Evangelist, Office of the CTO, SailPoint
Phil Allen, Vice President, EMEA, Ping Identity
Joined by Spotlight Guests from the Participants!

Zero trust – CISO perspectives and approaches
– How do we as CISOs prioritise our approaches to zero trust, and who sets the mandates for protection?
– How do we best make in-line decisions based on policy and current attributes?
– What governance processes are in place?
Cultural impact in a changed world
– Has the recent environment put your security approach on the offensive, rather than the defensive?
– How have events of the past few months impacted your identity roadmap?
Access for all – online frictionless consumer access
– What strategies do we use to pre-emptively provide access, even when presented with new environments, devices?
– Security is only as useful as it is used. How can we speed adoption of secure practices?

13:50 – 14:00

 

Summary 
Clive Room, Director, Pulse Conferences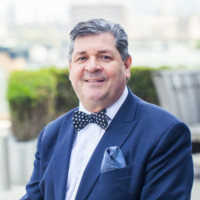 Clive has worked as a marketeer within cybersecurity since 2000. As the Marketing Manager at Portcullis Computer Security he organised all their bespoke events from seminars to hospitality events like the famous Portcullis Arms during Infosec. He was also responsible for their involvement with conferences and exhibitions all over Europe. His experience in promoting and presenting at cyber security events is matched by his passion for helping people understand the critical importance of mitigating the risks and protecting themselves and their organisations from cybercrime. He believes that in terms of reputational damage and operational costs, security breaches should be a key concern of everyone from the ground floor worker up to board and director level. Clive was Chairman of The White Hat Committee, the charity for the information security industry, which raises money for ChildLine and Barnardo's throughout the year. This January's White Hat Ball was the most successful to date raising over two hundred thousand pounds and the next White Hat Car Rally is in September. Clive is proud to be a part of the dynamic team bringing CISO 360 Congress to the marketplace as a game changer in cybersecurity events.
Shared output benefits
A short report that captures key output from the discussion will be distributed in the week after the event. The report will be non-attributed unless otherwise pre-agreed with the individuals concerned.
Shan Lee, CISO and DPO, Transferwise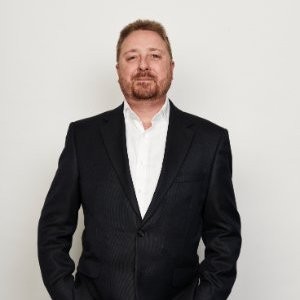 Shan is the CISO and DPO at TransferWise, a financial company for people that travel, live and work internationally. He is passionate about promoting a "Security Culture" in what is a fast moving, rapidly expanding, multinational environment. He has previously worked for a variety of organisations ranging from Gaming to E-Commerce, Resellers and traditional Financial Institutions.  Responsibilities have ranged from relatively hands off managerial and advisory roles, to highly technical architecture, design and implementation positions. Currently helping power the revolution that is TransferWise!!! Shan is passionate about promoting a strong Information Security Culture.
Mike Kiser, Global Strategist and Evangelist, Office of the CTO, SailPoint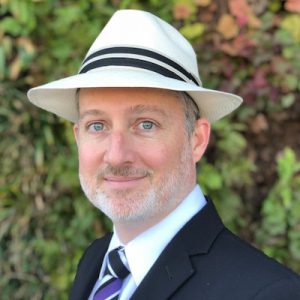 Mike Kiser is insecure. He has been this way since birth, despite holding a panoply of industry positions over the past 20 years—from the Office of the CTO to Security Strategist to Security Analyst to Security Architect—that might imply otherwise. In spite of this, he has designed, directed, and advised on large-scale security deployments for a global clientele. He is currently in a long-term relationship with fine haberdashery, is a chronic chronoptimist (look it up), and delights in needlessly convoluted verbiage. He has been a speaker on topics ranging from identity governance to security analytics, network security, and various related privacy issues, and is the co-host of a podcast illuminating all things identity. He warmly embraces the notion that security is more of a state of mind than a destination.
Phil Allen, Vice President EMEA, Ping Identity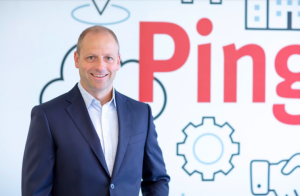 Phil Allen has over 20 years experience in the Identity Management industry. He began his career in the field of PKI in the late nineties and has developed a deep expertise in helping organisations gain the maximum value out of their Identity Management programmes. He is currently the VP EMEA at Ping Identity where he has been supporting many of the world's largest enterprises with their strategic initiatives such as Open Banking, Identity post GDPR, acceleration of Cloud adoption and their IoT rollouts. Over the years, Phil has realised that too many organisations approach Identity Management as IT oriented projects and this restricts their ability to get the maximum business value out of the technology and process improvements which they are implementing. Identity Management should be seen as one of the strategic programmes that a company undertakes to future proof their business. His goal is to move people from saying "I knew what the problem was, but I never realised that Identity was the answer" to having an 'Identity First!' philosophy.


SailPoint: The Power of Identity™
SailPoint, the leader in enterprise identity governance, brings the Power of Identity to customers around the world. SailPoint's open identity platform gives organizations the power to enter new markets, scale their workforces, embrace new technologies, innovate faster and compete on a global basis. As both an industry pioneer and market leader in identity governance, SailPoint delivers security, operational efficiency and compliance to enterprises with complex IT environments. SailPoint's customers are among the world's largest companies in a wide range of industries, including: 7 of the top 15 banks, 4 of the top 6 healthcare insurance and managed care providers, 9 of the top 15 property and casualty insurance providers, 5 of the top 15 pharmaceutical companies, and 11 of the largest 15 federal agencies.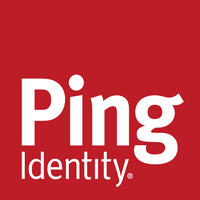 Ping Identity is the Intelligent Identity solution for the enterprise. We enable companies to achieve Zero Trust identity-defined security and more personalized, streamlined user experiences. The Ping Intelligent Identity™ platform provides customers, workforce, and partners with access to cloud, mobile, SaaS and on-premises applications across the hybrid enterprise. Over half of the Fortune 100 choose us for our identity expertise, open standards, and partnerships with companies including Microsoft and Amazon. We provide flexible identity solutions that accelerate digital business initiatives, delight customers, and secure the enterprise through multi-factor authentication, single sign-on, access management, intelligent API security, directory, and data governance capabilities.
For more information, visit  www.pingidentity.com