The Annual Mastercard Cybersecurity & Risk Summit – Europe


Expanding trust, securing the future
23-26 October 2023
W Hotel Barcelona
Spain
Come to Barcelona to connect with global technology leaders and industry peers as we discuss the forces reshaping today's digital economy – and your business.
Pulse is delighted to collaborate with Mastercard to power the CISO track of this must attend annual gathering.
You are invited to join fellow CISO peers to benchmark, network and learn from industry experts as we convene on the waterfront of this vibrant, historical city.
Get ready to
Find out the latest on artificial intelligence and how these technologies will impact the cybersecurity ecosystem.

Learn how to stay ahead of fast-evolving fraudsters and cyber criminals to protect you and your customers.

Discover how advances in identity verification can unlock superior – and far more secure – customer experiences.

Network and connect with fellow cybersecurity peers from around the world!
---
Featured Keynote Speakers
Read more
Angela Oguntala
Founding Partner, Greyspace
Georgie Barrat
Gadget Show presenter and tech journalist
Steven Bartlett
Investor, author, content creator and the host of Europe's No.1 podcast,
'The Diary of a CEO'
Bryan Habana
Mastercard Global Ambassador & South African Rugby Legend
Allie Miller
Former Head of Machine Learning at Amazon, AI Angel Investor
Luis Figo
Mastercard Ambassador & Portuguese professional footballer Winner of the Ballon d'Or
Mike Walsh
CEO, Tomorrow                                                                              
---
General information
Dress code
Business casual attire is appropriate for all summit sessions and events.
Venue
The W Barcelona, is approximately 18 KM from airport to resort. 
View directions →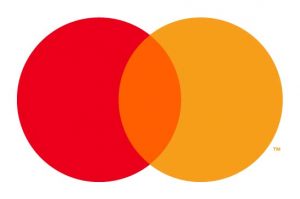 Agenda at a Glance
Read more
Pre-event Workshops
Monday, October 23
Workshop 1
Cyber & Fraud Practicum: Mastering The Cyber Fraud Kill Chain
9:00 AM-3:00 PM
Optional: In order to participate in this powerful and interactive workshop, please bring your laptop.
Or;
Workshop 2
Artificial Intelligence Day
12:00 PM-4:00 PM

Evening
Welcome Reception
6:30 PM-8:30 PM
---
Summit Day One
Tuesday, October 24
Networking & Vendor Showcase
TRACK I – SECURING TRUST IN THE DIGITAL ECOSYSTEM
TRACK II – NAVIGATING TECHNOLOGY OF TOMORROW
1:45 PM-5:15 PM EET
Networking and Vendor Showcase
3:15PM – 3:45PM
Cocktails and Dinner
6:30 PM-9:30 PM
---

Summit Day Two
Wednesday, October 25
Breakfast
7:00 AM-9:00 AM EET
Opening Remarks
9:00 AM-9:15 AM EET
Keynotes
9:15 AM-12:15 PM EET
Networking & Vendor Showcase
10:45 AM-11:15 AM EET
Lunch 1 – Recoding our Future – Join Steven Bartlett for an intimate lunch and conversation on the power of diverse organizations!
12:15 PM-1:30 PM EET
Lunch 2 – Open Networking Lunch
12:15 PM-1:30 PM EET
TRACK II – ELEVATING THE CUSTOMER EXPERIENCE
1:30 PM-5:00 PM EET
TRACK I – ELEVATING THE CUSTOMER EXPERIENCE
1:30 PM-5:00 PM EET
Networking & Vendor Showcase
3:00 PM-3:30 PM EET
---
Post-event Roundtable
Thursday, October 26
Crypto Roundtable
9:00AM-12:00PM
---
Evening Networking Events
Monday, October 23 | Welcome Reception | 6:30 PM-8:30 PM
Tuesday, October 24 | Cocktails and Dinner | 6:30 PM-9:30 PM
*This is an offsite event – transportation will be provided*
Venue
W HOTEL BARCELONA
Plaça Rosa Del Vents 1
Barcelona, 08039
Tel: (62) 361 702222
Website
The customer-negotiated rate of €290+ tax is available until October 2, 2023. After this date, the room rate is subject to availability and the discretion of the hotel.
*Mastercard negotiated room rate is available until October 2, 2023.
Details about how to book accommodation at this discounted rate will be provided in the welcome information once you have registered.
Check-in: 3 p.m.
Check-out: 12 p.m.

Guest rooms are non-smoking
If you cancel between today and 6:00 PM hotel time on 19 October 2023, there will be no penalty amount. If you cancel after 6:00 PM hotel time on 19 October 2023, the cancellation amount will be 100% of the total stay plus any applicable additional charges and taxes.