CISO 360 Dinner Roundtable

Cultivating Developer Security Adoption in the Enterprise
Thursday, 22 September – 17:30-21:30
The Goring Hotel – Garden Room

Belgravia London
You are invited to join the CISO 360 Dinner Roundtable: Cultivating Developer Security Adoption in the Enterprise. Hosted by Pulse Conferences and kindly sponsored by Snyk, the discussion will be co-steered by a leading CISO practitioner and of course by the roundtable guests themselves.
This is the ideal opportunity for CISOs to benchmark their experiences of what works, what doesn't with other organisations in terms of encouraging their developer teams to adopt a security mindset and take more ownership on security issues earlier in the development process. How can this be achieved effectively and what does a successful programme looks like in practice? Simon Maple, Snyk Field CTO, has worked with many enterprises that are going through this process and investigated different methodologies for implementing DevSecOps and will share what are best practices to follow and common pitfalls to avoid. Conducted under The Chatham House Rule, the discussions will be co-chaired by a leading CISO and Pulse will be your host for the evening.
Talking Points
What works. what doesn't

How can we get around siloed application and cloud security tools that focus on detecting issues after deployment

How can we create better rapport between developers and security teams
If you can accept, kindly register online to confirm your place at the table. There is no cost to attend. Places around the table are limited and confirmations will be done on a 'first to confirm' basis.
Many thanks for kindly considering this invitation. We hope that you can join fellow CISOs for what promises to be a evening of fascinating discussion, a top culinary experience and great company!
17:30-18:30       Guests arrive and welcome drinks
18:30-21:00       Discussion while dinner is served
21:00-21:30       Conclusions, goodbyes and guests depart


About Snyk
Snyk is a developer-first security company that helps software-driven businesses develop fast and stay secure. Snyk is the only solution that seamlessly and proactively finds and fixes vulnerabilities and license violations in open source dependencies and container images. Snyk's solution is built on a comprehensive, proprietary vulnerability database, maintained by an expert security research team in Israel and London. With tight integration into existing developer workflows, source control (including GitHub, Bitbucket, GitLab), and CI/CD pipelines, Snyk enables efficient security workflows and reduces mean-time-to-fix.
For more information or to get started with Snyk for free today, visit https://snyk.io.
Simon Maple,
Field CTO, Snyk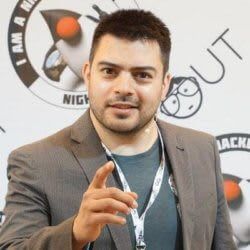 Simon Maple is the Field CTO at Snyk, a Java Champion since 2014, JavaOne Rockstar speaker in 2014 and 2017, Duke's Choice award winner, Virtual JUG founder and organiser, and London Java Community co-leader. He is an experienced speaker, having presented at JavaOne, DevoxxBE, UK, & FR, DevSecCon, SnykCon, JavaZone, Jfokus, JavaLand, JMaghreb and many more including many JUG tours. His passion is around user groups and communities. When not traveling, Simon enjoys spending quality time with his family, cooking and eating great food.
David Young, Head of Information Security, Tesco Underwriting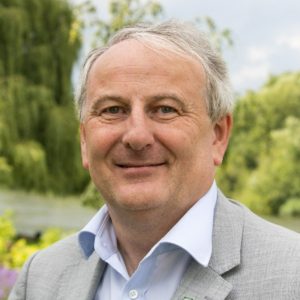 David is an Information Security and Risk specialist with over 20 years experience in both first and second line functions in information security, incident management, audit and risk in the financial services sector and leads the IS function having had senior IS management roles in other financial services companies. Specialities: Information Security direction and management, Audit, Assurance and Risk management, Incident Management and Investigations, Stakeholder Management and Contractual negotiation. Prior to his current role, David was Direct Line Group.

The Goring, London
The Goring was built by Jeremy Goring's great-grandfather Otto in 1910 and has been lovingly run by the Goring family since its inception. A visionary, Otto Goring saw great promise in a plot of land situated at the Buckingham Palace end of what today is known as Beeston Place. After removing a public house and several cottages, the path was laid clear for the last grand hotel of the Edwardian era – The Goring.
Opened on the 2nd March 1910 this historic hotel was finally complete, along with en suite facilities and central heating in each and every bedroom – widely believed to be a world first. Today, The Goring remains a favorite address and hidden gem for anyone seeking out that impeccably English luxury hotel in the center of London.
The CISO dinner discussion will be hosted in the private Garden Room, which has its own conservatory area with a sliding wall of glass, leading out to The Goring Gardens.
Directions 
The Goring is well located to enjoy the best that this exciting city has to offer. Only a royal wave from Buckingham Palace and just a toss of a tote from Knightsbridge and Mayfair,
15 Beeston Place London
SW1W 0JW
Closest underground & train stations

Victoria tube & train station: 3 minutes walk
Hyde Park Corner tube station: 12 minutes walk 
St James Park tube station: 12 minutes walk 
St. Pancras International Train Terminal
Travel Time: 30 minutes by car or 15 minutes by London Underground