Roundtable: CISO-IAM 360 Nordics
Maintaining identity governance and operational integrity in current times – what's next? How can we build cyber trust and resilience through effective identity governance and PAM?
*Delegate passes are limited and only available to book by in-house practitioners and do not apply to persons or companies providing advisory services or solutions to the security community.
You are invited to join our discussion, CISO-IAM 360 Roundtable – Nordics, on Wednesday 18 November at 12:30-14:00 CET to connect with peers and to benchmark with CISOs and senior cybersecurity peers from the Nordics.
Led by, with and for CISOs, these roundtable discussions are an excellent way to benchmark strategy and to share approaches and learnings with peers on what works, what doesn't in building resilience around identity and access management and the shift in cyber culture that is required for organisations to move forward more effectively.  Roundtables are not recorded and they are held under The Chatham House Rule. All attendees are pre-registered and approved. Everyone is a speaker!
As IT environments grow more complex and given the huge shift in online behaviours, it becomes virtually impossible to track ever-changing relationships between users, devices, managed accounts, and their corresponding levels of access.  2020 has seen companies struggling to meet new digital demands and an increase in online fraud. 
Key questions for the group include:
How can we define and build identity governance and operational integrity in a remote world?

What are the challenges with PAM that we are now seeing with WFH? Do new technologies allow us to simultaneously look at security and user experience?

Do we need to rethink Identity Management and concepts of cyber trust?

How can businesses both appease and protect their workforce and customers?

Is rethinking identity verification the solution?

Can business growth come from the intersection between identity, data and experience?

How can we build cyber trust and resilience through effective PAM?

What would be a good start for an initial IGA project (as you obviously can't embrace each and every application)?

Federating identity and trust in a hybrid multi-cloud environment
Some considerations including:
Keep up to date with legislation on a global basis: GDPR, GxP, HIPAA

Doing more with less

How can we implement future proofed IAG and PAM solutions that integrate together

Ensuring supply chain due diligence in remote times. How do we secure in-house and external access

As CISOs, how are we safeguarding against account takeover protection and data loss prevention

How can we better monitor and prevent users from being able to install malicious code?

What techniques work to maximise productivity and user experience whilst ensuring appropriate security everywhere a user needs to be? Whether that's home or at the office

How are we making proportionate investment in our cyber security controls
Timings – CET
12:30 – 12:40
Introductions with arriving guests
Master of Ceremonies: Clive Room, Director,

Pulse Conferences

12:40-12:50
Meet the Co-Chairperson and Speakers

12:50 – 13:55
Roundtable Discussion

All participants contribute to the discussion. Everyone is a speaker.

13:55 – 14:00

 

Summary and Goodbyes
Sponsored by


Hosted by


CISO Co-Chairperson – to be announced shortly!
Caroline Lawson, Identity Strategist – Northern Europe, SailPoint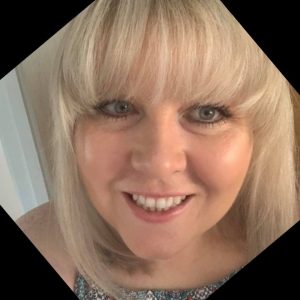 Caroline is an experienced Identity Strategist and Sales Engineering Leader with many years consulting and delivery involvement, focusing on large scale Security and IGA platforms within the financial sector.  She sat in the position of the customer for many years leading programmes of work, as well as in leadership positions across the Security Vendor landscape. She graduated from the University of Southampton with a degree in Modern languages, speaking fluent German, Swedish and Dutch and is based in Oxfordshire. 
Tom Scase, Senior Solutions Engineer, BeyondTrust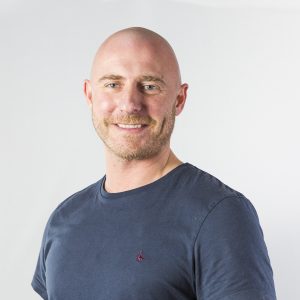 Tom is a Solutions Engineer with over 20 years of industry experience including 1st, 2nd, 3rd line support, Technical Account Management and managing his own team of Pre-Sales Engineers. Specialising in Endpoint Security and End User experience across Windows, macOS he understands the challenges modern IT departments and Cyber Security teams face. Combining strong communication and technical skills Tom has a proven ability to present complex, software solutions across widespread sectors, to both technical and non-technical audiences, from service desk personnel to C-level executives. 
Clive Room, Director, Pulse Conferences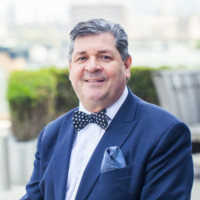 Clive has worked as a marketeer within cybersecurity since 2000. As the Marketing Manager at Portcullis Computer Security he organised all their bespoke events from seminars to hospitality events like the famous Portcullis Arms during Infosec. He was also responsible for their involvement with conferences and exhibitions all over Europe. His experience in promoting and presenting at cyber security events is matched by his passion for helping people understand the critical importance of mitigating the risks and protecting themselves and their organisations from cybercrime. He believes that in terms of reputational damage and operational costs, security breaches should be a key concern of everyone from the ground floor worker up to board and director level. Clive was Chairman of The White Hat Committee, the charity for the information security industry, which raises money for ChildLine and Barnardo's throughout the year. This January's White Hat Ball was the most successful to date raising over two hundred thousand pounds and the next White Hat Car Rally is in September. Clive is proud to be a part of the dynamic team bringing CISO 360 Congress to the marketplace as a game changer in cybersecurity events.

SailPoint, the leader in enterprise identity governance, brings the Power of Identity to customers around the world. SailPoint's open identity platform gives organizations the power to enter new markets, scale their workforces, embrace new technologies, innovate faster and compete on a global basis. As both an industry pioneer and market leader in identity governance, SailPoint delivers security, operational efficiency and compliance to enterprises with complex IT environments. SailPoint's customers are among the world's largest companies in a wide range of industries, including: 7 of the top 15 banks, 4 of the top 6 healthcare insurance and managed care providers, 9 of the top 15 property and casualty insurance providers, 5 of the top 15 pharmaceutical companies, and 11 of the largest 15 federal agencies.

BeyondTrust is the worldwide leader in Privileged Access Management (PAM), empowering organizations to secure and manage their entire universe of privileges.  Our integrated products and platform offer the industry's most advanced PAM solution, enabling organizations to quickly shrink their attack surface across traditional, cloud and hybrid environments. The BeyondTrust Universal Privilege Management approach secures and protects privileges across passwords, endpoints, and access, giving organizations the visibility and control they need to reduce risk, achieve compliance, and boost operational performance.  Our products enable the right level of privileges for just the time needed, creating a frictionless experience for users that enhances productivity. With a heritage of innovation and a staunch commitment to customers, BeyondTrust solutions are easy to deploy, manage, and scale as businesses evolve. We are trusted by 20,000 customers, including 70 percent of the Fortune 500, and a global partner network.