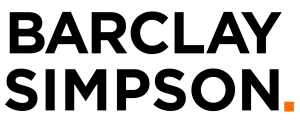 Pulse Conferences is delighted to present this unique reception with fellow directors of operational risk from the buy side on 10 September 2019, between 18:00 and 21:30 at The Dome at Threadneedles.  
This networking reception, including a short discussion, is an ideal opportunity to benchmark and share best practice experiences with fellow operational risk professionals in a relaxed environment, to further understand what best practice in operational risk looks like for the buy side.
Discussion
Approaches to Operational Risk on the Buy Side
The value of operational risk on the buy side
Best practices to implementing operational risk frameworks on the buy side
Challenges that buy side firms face
Opportunities for hedge funds to build out operational risk functions
Agenda
18:00-18:30 – Guests arrive for welcome drinks and canapés
18:30-18:45

– Short Discussion –

Approaches to Operational Risk on the Buy Side
18:45-21:30

– Networking continues
Who will Attend?
For individuals interested in risk on the buy side.

C-Suite and heads of risk teams
 From
Asset Managers, Hedge Funds, Private Wealth Managers etc…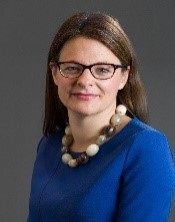 Carolin Schönherr, CFA is the Head of Operational Risk for Capula Investment Management LLP. Carolin has built up a successful career across the three lines of defence at leading Investment Banks and Investment Managers – from Control Teams and Front Office to Operational Risk. In her current role at Capula, Carolin is accountable for the development and implementation of the Operational Risk Management Strategy, Framework and Policies. In both her executive and non-executive career, Carolin has significantly increased governance standards and created strategic direction to improve profitably and operational excellence.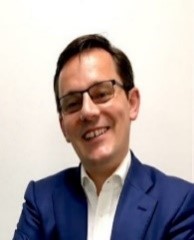 Iain Felstead, Head of Enterprise and Operational Risk at Quilter Investors, is an experienced Risk Manager with a specialisation in operational risk but with extensive knowledge of enterprise risk, end-to-end investment management processes and the disciplines of business, market and credit risk. He has over 20 years' experience in asset management and a proven track record of increasing risk awareness via the on-going development of risk management training across organisations (and has delivered risk management training in three continents). Iain is also the Technical Adviser for the Chartered Institute of Securities and Investments (CISI) Investment Operations Certificate – Operational Risk Examination and a Panel Member for the Risk in Financial Services Qualification. He has also delivered guest lectures on Operational Risk Management at Cass Business School.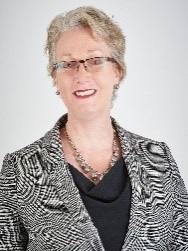 Tracy Puttock, Independent Consultant, is an accomplished and enthusiastic risk management expert, who has been an independent consultant for the last 15 years, and has led the design, implementation, embedding of risk management frameworks working across many sectors and for some of the top Asset Managers, Private Wealth Managers and Private Banks in the City.  With over 30 years of working experience Tracy has been recognised by her clients for her problem solving, sound technical experience and ability to embed risk positively into the first line as well as working to find practical and pragmatic solutions in the second line.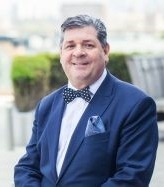 Your MC for the evening, Clive Room, Director of Events at Pulse Conferences, has worked as a marketeer within cybersecurity since 2000, for many years as the Marketing Manager at Portcullis Computer. His experience in promoting and presenting at cyber security events is matched by his passion for helping people understand the critical importance of mitigating the risks and protecting themselves and their organisations from cybercrime. Clive is proud to be a part of the dynamic team bringing Pulse Conferences to the marketplace as a game changer in events for professionals working in security, assurance, risk and governance.
About the Venue
Threadneedles Hotel was formerly head offices of the London, City and Midland Bank headquarters from the 1880s. The original building, designed by W & A Moseley was built in 1856 and was transformed into Threadneedles Hotel in 2002. The 130,000 sq. ft. listed building is just minutes away from the Bank of England and the Royal Exchange; it is the City's oldest surviving premises for a joint-stock bank. The OpRisk 360 will be hosted in The Dome lounge which is the beating heart of Threadneedles. Located in the former banking hall, its iconic glass dome marks the centrepiece of the hotel.
Location
Threadneedles, Autograph Collection
5 Threadneedle St
London EC2R 8AY

By Tube
(Bank station (DLR, Central, Northern lines) is a couple of minutes' walk along Threadneedle Street. Exit to Royal Exchange or Bank of England. Monument (Circle, District line) Liverpool Street (Hammersmith and City, Circle, Metropolitan, Central lines) are all within a 10-minute walking distance.)
By Rail
There are 10 mainline railway stations in London, the nearest one is Liverpool Street Station which serves East Anglia. All other stations are connected by Bank tube station.

Pulse is the community based think tank and hub for professionals who deliver security, risk, assurance and governance across the globe.  Our events, training and reports focus on cybersecurity, operational and business risk, corporate security, resilience, investigations, privacy, audit and compliance. We create opportunities for benchmarking, networking and collaboration to progress and inform agendas. Working collaboratively as an industry stakeholder with industry stakeholders, Team Pulse develops and hosts events that respond directly to the ebb and flow of current and emerging business landscapes. We build trusted business communities. Our events are held under the Chatham House Rule.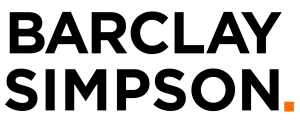 Barclay Simpson is a specialist international corporate governance recruitment company providing contingent and retained permanent recruitment solutions and interim contract services. Our consultants, based in our offices in London, and New York work with our clients throughout the UK, Europe, the Middle East and North America. We recruit for a wide range of leading commercial, banking, financial services, professional services and public sector organisations. We specialise in recruiting for the distinct but interrelated disciplines of Internal & IT Audit; Risk Management; Compliance; Security & Resilience; Legal and Treasury.