Thank you to everyone who attended the 6th Party in the Park,
8 June 2023
The Orangery, Holland Park
Pulse's Party in the Park – The favourite annual garden party for CISOs, cybersecurity practitioners and the information security community.
We were delighted to be back at The Orangery in Holland Park this year,  Thursday 8 June 2023 for the annual get together for CISOs, senior security practitioners and luminaries with drinks, canapes, live music and great company!
Photos 2023 Pulse's Party in the Park
This event provided the ideal opportunity to network and catch up with CISO, cybersecurity and luminary peers to celebrate successes in one of London's most beautiful settings. The Orangery is a hidden gem in Holland Park. Fragrant rose gardens and peacocks on the lawn encapsulated the perfect summer garden party ambiance for the sixth edition.
A donation will again be made to the NSPCC's Childline as a widely-supported charity of choice for the information security industry.
View Highlights from Platinum Party in the Park 2022! Last year, this event was dedicated in honour of Her Majesty The Queen on the occasion of her Platinum Jubilee as we met in the heart of Kensington.

Thank you to all our sponsors from Pulse Party in the Park 2023!
Platinum Sponsor

Gold Sponsor

Silver Sponsors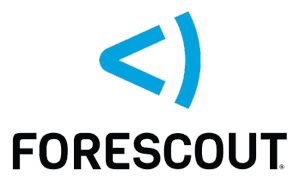 Supporting Associations


Photo gallery – Platinum Party in the Park 2022
2023 Location!
The Orangery – Holland Park
Ilchester Place, Kensington,
London W8 6LU
www.rbkc.gov.uk/venues-in-kensington-and-chelsea/orangery-holland-park
London Underground
Take the Central Line to Holland Park Underground Station. Walk down through the Holland Park entrance and pass the Kyoto garden. Alternatively, take the Circle or District Line to High Street Kensington. The Orangery is next to the Belvedere Restaurant and a 15-minute walk away from both stations.
Local Bus Routes
Bus numbers 41, 94, 148, 228, 295, 316
"Pulse Party in the Park was a perfectly organised evening, providing an opportunity to meet colleagues, and members from SailPoint, Qualys and Fidus teams" –  Information Security Risk Director, Aculiti
"This was a great evening. Really well executed in a fantastic setting. Great hosts, a relaxed yet productive format for catching up and engaging with cyber security peers. Well done" – Commercial Director, Mishcon de Reya
"Great to network again at a very well organised event. Particularly in a non sales environment. The Sponsors were present during the evening but did not labour their support.", – Company Director Vulcan Information Security
"A really enjoyable evening with friendly peers and conference staff in a stunning location. This event was 1st class from the meet and greats from the Pulse team, great food, drink, music and service. Pulse team managed to give everyone a piece of their time and make everyone feel welcomed. I also liked the level of engagement from the sponsors whereby this did not feel like a sales pitch. The level of peer engagement was also representative of the conference advertising and proves to be a high value event in terms of networking. Well done Pulse." – CISO, Telrock Systems Ltd

"It was great to reconnect with so many people that were just becoming faces on a screen. Conversation flow naturally when there are no artificial barriers. The organisation was superb, the company scintillating." –  Business Risk Manager Canon Europe

"It was a lovely evening so great to connect with friends and colleagues after such a long time" – Chairman, Crossword Consulting Ltd

"Superb – from start to finish. Well organised by Pulse and a great decision from the sponsors to back the event." – CEO, Cordery
"What a fabulous evening, even the slight annoyance at having to keep leaving the tables so clean-up could be undertaken (given covid restrictions at the time) was made pleasurable by the excellent company." – Information Security Compliance and Assurance Director Flight Centre
Platinum Sponsor

Ping Identity is the Intelligent Identity solution for the enterprise. We enable companies to achieve Zero Trust identity-defined security and more personalized, streamlined user experiences. The Ping Intelligent Identity™ platform provides customers, workforce, and partners with access to cloud, mobile, SaaS and on-premises applications across the hybrid enterprise. Over half of the Fortune 100 choose us for our identity expertise, open standards, and partnerships with companies including Microsoft and Amazon. We provide flexible identity solutions that accelerate digital business initiatives, delight customers, and secure the enterprise through multi-factor authentication, single sign-on, access management, intelligent API security, directory, and data governance capabilities.
For more information, visit  www.pingidentity.com
Gold Sponsor

Bridewell is a cyber security services company that specialises in protecting and transforming critical business functions for some of the world's leading organisations. Their consultants work with clients to deliver end-to-end services that solve their security and business challenges. Bridewell's specialists are highly accredited by major industry bodies and have extensive experience delivering services across cyber security, managed security, penetration testing, and data privacy. Founded in 2013, Bridewell is headquartered in the UK where it runs a 24/7 Security Operations Centre (SOC) and has a growing presence in the US to further support global clients. For more information, visit www.bridewell.com
Silver Sponsor

ColorTokens Inc., a leader in proactive cybersecurity solutions that enable organizations to become cyber resilient. Through our cloud-delivered, frictionless ColorTokens Xtended ZeroTrust PlatformTM, ColorTokens enables businesses to leverage real-time visibility, workload protection, endpoint protection, application security, and zero-trust network access—all while seamlessly integrating with existing security tools. Our solutions are designed for modern distributed environments, and drastically reduce operational complexity and cost of ownership.
Silver Sponsor

AppOmni is the leading provider of SaaS Security Management software. AppOmni provides unprecedented data access visibility, management, and security of SaaS solutions, enabling organizations to secure mission-critical and sensitive data. AppOmni's patented technology deeply scans APIs, security controls, and configuration settings to evaluate the current state of SaaS deployments and compare against best practices and business intent. With AppOmni, organizations can establish rules for data access, data sharing, and third-party applications that will be continuously and automatically validated.
The company's leadership team brings expertise from leading SaaS providers, high tech companies, and cybersecurity vendors. AppOmni was named a 2021 SINET16 Innovator and one of Dark Reading's "11 Cybersecurity Vendors to Watch in 2021."
For more information, please visit www.appomni.com
Silver Sponsor

As society redefines risk and opportunity, OneTrust empowers tomorrow's leaders to succeed through trust and impact with the Trust Intelligence Platform. The market-defining Trust Intelligence Platform from OneTrust connects privacy, GRC, ethics, and ESG teams, data, and processes, so all companies can collaborate seamlessly and put trust at the center of their operations and culture by unlocking their value and potential to thrive by doing what's good for people and the planet.
Learn more at OneTrust.com.
Silver Sponsor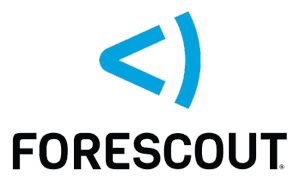 Forescout Technologies, Inc. actively defends the Enterprise of Things by identifying, segmenting and enforcing compliance of every connected thing. Fortune 1000 companies trust Forescout as it provides the most widely deployed, enterprise-class platform at scale across IT, IoT, and OT managed and unmanaged devices. Forescout arms customers with more device intelligence than any other company in the world, allowing organizations across every industry to accurately classify risk, detect anomalies and quickly remediate cyberthreats without disruption of critical business assets. Don't just see it. Secure it.