The 4th CISO 360 Congress-Hybrid 2020 will be broadcast live and in real time from a studio in London this year, with delegates participating virtually – save the dates!
Wednesday 2 December, 10am-5pm GMT


4th Annual CISO 360 Congress Security-Hybrid 2020



Friday 4 December, 3pm-6pm GMT




Avatars CISO 360 Roundtable (3pm-5pm)


The ultimate benchmarking on CISO leadership priorities



Security Avatars Beach (5pm-6pm)


Networking with CISOs, joined by CSOs

Connecting Minds and Voices: Leveraging Cybersecurity for Trust, Transformation and Resilience
Trusted benchmarking and meaningful interaction for CISOs, cybersecurity practitioners and luminaries
CISO 360 series focuses on the canny strategic and practical management of cybersecurity as a resilient business asset.  Attend the main fourth chapter of the flagship CISO 360 Congress – Hybrid 2020 to forge those trusted professional connections. 
CISO 360 Congress offers the cybersecurity community a highly focused, content-led event and a forum in which to present and assess the latest strategies for managing cybersecurity, from culture to supply chain through to innovation, transformation and the maximisation of value. The programme has been designed to provide you with critical updates on the emerging opportunity and risk horizon, role expectations and business technologies within the years to come.
We invite you to bring your experience to this discussion in a unique closed-door environment. Resilience, collaboration and building bridges in the cybersecurity field is more important than ever. Trusted partnerships and connections are vital, internally as well as with supply chains, stakeholders and customers.
Attend for inspiring discussion and best corporate practices led by experienced CISOs and Executives from outside the security 'echo chamber'. The Pulse CISO 360 series is a leading influential community of C-suite and senior cybersecurity executives. Our mission is to forge a fundamentally better way to connect CISOs/CSOs and the most senior decision makers in business, risk and technology and provide access to the intelligence, knowledge and partners they need to move business agendas forward.
"By far the best event this year that I have attended. I always make the effort to attend CISO 360 as it is not just an event, it is a trusted community that comes together from around the world!" Group CISO MS Amlin
Keynote Speakers including.. 
Kai Roer, Security Culture Coach / Author / Creator of the Security Culture Framework / CEO of CLTRe AS
Norway
Michael Colao, Chief Corporate Security Officer, AXA
United Kingdom
Sounil Yu, CISO, YL Ventures
United States
Speakers including.. 
Chaired by: Marcus Alldrick, CISO Luminary

Master of Ceremonies: Clive Room, Pulse Conferences

Alyssa Miller, Hacker/Researcher, Security Advocate, Application Advocate, Snyk

Anthony Young, Director, Bridewell Consulting

Beverley Allen, Head of Information Security Assurance, Quilter (Old Mutual)

Caroline Lawson, Field CTO UK, SailPoint

Carolyn Brown, Chief Information Officer, BMA

Colette Hanley, Group Head of Privacy, Nokia

Dominic Trott, UK Product Manager, Orange Cyberdefense

Evelyn Lekhtman, Agile Transformational SME, Strategist, Advisor, Agile Coach and Scrum Master (UK)

Gadi Evron, Security Expert, Formerly CISO with Israeli Government and CEO of Cymmetria, a cyber deception company (Israel)

Graham Edwards, Head of Cyber Security, Yorkshire Water (UK)

John Wood, UK Lead, Checkmarx (UK)

Jonathan Armstrong, Partner, Cordery (UK)

Marcus Dimbleby, VP and UK Leader, Red Team Thinking LLC (UK)

Lady Olga Maitland, Founder and CEO, Defence and Security Forum & 

Copenhagen Compliance and Chairman, Algeria British Business Council

Paul Davies, Senior Solutions Architect, BeyondTrust (UK)

Air Commodore (Retired) Peter Drissell, Director, UK Civil Aviation Authority

Peter Wood, Partner and Lead Consultant, Naturally Cyber LLP

Prof. Dr. Robert Coles, Honorary Professor, UCL and Visiting Professor, Royal Holloway, University of London (UK)

Rainer Rehm, CISO, Zooplus AG (Germany)

Richard Bird, Chief Customer Information Officer, Ping Identity(USA)

Richard Hollis, Director, Risk Crew (UK)

Rik Ferguson, Vice President Security Research, Trend Micro and Special Advisor, Europol (Poland)

Rob Otto, EMEA Field CTO, Ping Identity

Sajed Naseem, CISO, New Jersey Courts (USA)

Shan Lee, CISO and DPO, TransferWise (UK)

Dr Vasileios Karagiannopoulos, Reader in Cybercrime and Cybersecurity, University of Portsmouth (UK)

Dr Victoria Baines, Visiting Research Fellow, Oxford Department of International Development (UK)

Dr Viktor Polic, CISO, Head of Information Security and Assurance Services, ILO-United Nations (Switzerland)
CISO 360 Congress – Hybrid 2020 (Wednesday 2 December, 10:00-17:00 GMT)
Chaired Live from the TV Studio by:
Marcus Alldrick, CISO Luminary (Former CISO, Lloyd's of London)
Join the Congress virtually as we broadcast live from a Studio in London joined by Marcus Alldrick, our Chairperson, for live interviews fireside chats, case studies and keynotes. As a Delegate, you will participate in live polls, the option to join us on the virtual stage, live Q&A, Chat, and Breakouts where you can be fully visible and meet peers 'face to face'. You can also video network with peers during the event!
 
Friday 4 December, 15:00-18:00 GMT
Avatars CISO 360 Roundtable
Followed by: Security Avatars Beach Networking 
Rethinking CISO leadership, culture and behaviours in a distanced world!
Led by, with and for CISOs

All invited guests are invited to contribute to the discussion.

The discussion will be held under the Chatham House Rule.

The talks end with networking on a virtual beach!

Pre-event: You shape the final agenda by inputting your top 3 current priorities.

Post-event: Output report.
The ultimate sound-boarding and benchmarking for today's CISOs and cybersecurity, cyber threat intelligence leaders, this roundtable discussion will be held under The Chatham House Rule. Talks end with networking on the virtual beach.  Through your Avatar, you will interact and partake in the discussion, talking to fellow participants and behaving as you would behave in a physical conference.  At the following Networking session, find and converse with CISO peers, much as you would in a physical networking event.
We are not trying to replicate real space or graphics, is not what this is about. This is about bringing you an innovative collaborative experience that feels safely and strangely familiar. This is about the real people, CISOs leaders, who will inhabit the space. When you are inside the Boardroom Suite talking to peers, you will be surprised at how real it feels, given that the voices are spatial.  Last but not least, this is an experience that is accessible to everyone technologically – regardless of whether you are using a top spec technology device or an old PC. The software download could not be easier, there are no glitches or browser issues. It is a stable platform from which to learn, engage and be inspired!
Timings – in GMT
15:00-15:10                        Welcome to the Avatars CISO 360 Roundtable 2020       
15:10-15:15                         Set Objectives and Reconfirm Topics 
15:15-15:45                         Session 1 – topic
15:45-16:15                         Session 2 – topic
16:15-16:45                         Session 3 – topic
16:45-17:00                       Key Take Aways and Close of Discussion 
17:00-18:00                       Security Avatars Beach Networking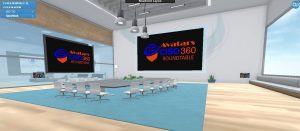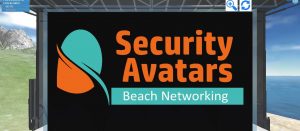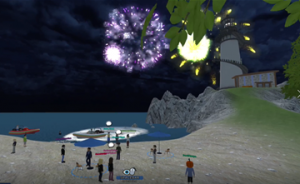 See highlights from the 3rd CISO 360 Congress 2019
SAVE THE DATE – 2021!

The 5th Annual CISO 360 Congress is booked for 23-25 June 2021 at the VP Plaza Design Hotel in Madrid.
Please save the date!
Many thanks.
Team Pulse