"By far the best event all year that I have attended. I always make an effort to attend CISO 360 as it is not just an event, it is a trusted community that comes together from around the world!" 
– Group CISO and Group DPO, MS Amlin

"This was our first but definitely not our last CISO360! A well planned and executed event with a clear goal of providing tangible value for the participants in combination with a great community feel sure makes it a stand-out event to return to." 

– NetClean (Sponsor CISO 360 Congress)

"I found CISO360 2019 extremely valuable for several reasons, primarily networking with industry peers comparing our challenges and successes stories, hearing thought provoking and inspiring content during the conference itself and also hearing updates from vendors and solution providers on their latest capability additions and developments. A very worthwhile investment of my time and I hope the conference continues to grow." 
– Technology Services Head of Cyber Security, DWP
Speakers 
We are currently researching the programme to invite speakers for the 4th CISO 360 Congress in Madrid. 
Enquire about becoming a speaker
 We are always looking for:
keynote insights, cutting-edge 'live' demos

new best practice corporate case studies, fresh ideas, forward thinking topics on security and governance matters

sessions with actionable takeaways and positive contributions to the output reports

the world's smartest thinkers and doers in security, cyber, privacy, resilience, risk, governance, compliance
We welcome your input into shaping the agenda and speaker panels.
Our programmes are highly researched with practitioners who do the job day in and day out. They are organic to ensure that we remain agile to meet the most current requirements.
For further information, please contact Sara Hook
+44 (0)20 7936 8989 or sara.hook@pulseconferences.com
Speakers – 3rd CISO 360 Congress 2019
Congress Chaired by
Marcus Alldrick
Digital Risk Management, Security and Compliance Advisor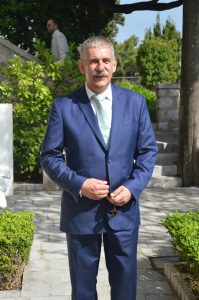 Born at a very early age and growing up in a culture where cyber was a prefix for anything automated, menacing and malevolent (how history has a tendency of repeating itself), Marcus entered the world of Data Processing as it was known back then after graduating from university. Lured by the flashing console lights (it was also the disco era), the whirl of the magnetic tape and the click clack of the keypunch machine (TSO was still a dream), Marcus became a COBOL programmer, becoming prolific in Michael Jackson's structured programming methodology (who would have known what future lay ahead for Michael). Having moved into analysis and then data architecture Marcus became the first devolved Information Risk and Security Manager for Barclaycard. After seven years in that role he moved banks and became Head of Information Security for Abbey National plc, now Santander UK. After six years at Abbey and a move into consulting for a large UK utilities company Marcus joined KPMG as a Principal Advisor. Eighteen months later he joined Lloyd's of London as its CISO and subsequently became its Head of Digital Risk Management and Compliance, also embracing responsibility for data protection and privacy, during his 10 years tenure there. Having worked in IT for over 40 years, specialising in information risk, protection, security and compliance for the latter 27 years or so, Marcus decided to leave full-time corporate life and move to the South Coast of England in mid-2017, ever the seafaring Fisherman's Friend. As well as being a proud member of the Pulse Conferences family, Marcus now undertakes advisory engagements, provides pro bono consulting and volunteering services and sits on the Cymmetria Advisory Board as Chief Risk Officer.
Roundtable Chaired by
Professor Dr. Robert Coles
Visiting Professor, Royal Holloway, University of London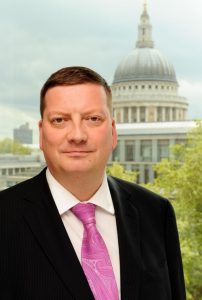 Professor Dr. Robert Coles is a Visiting Professor at Royal Holloway, University of London, where he is conducting his research into security culture change. He also runs his own consulting business. Prior to this, Robert was the first Chief Information Security Officer at GSK from 2013 to 2018. Robert held several CISO roles prior to joining GSK. He was the first CISO at National Grid and Merrill Lynch before that. In all these roles, he owned the information security risk and was responsible for providing global leadership. He was accountable to the Executive and PLC Boards for establishing information security strategy and direction. Building global information security capabilities and overseeing all of the information security initiatives across the organisations has been his primary career focus. Robert has been working in the field of Information Security for over 30 years, including "head of" roles at Royal Bank of Scotland, and the lead partner in KPMG's Information Security Services for EMEA. Robert has extensive links with major industry information security networking groups and government security agencies.  He also has links with a number of universities and participates in leading edge research, particularly with Royal Holloway where he is an Executive Sponsor for the Institute of Information Security Innovation, and Cranfield University where he is a External Advisory Board member. He was awarded a PhD in psychology at the University of Leeds in the perceptions of information and IT risk and has published and presented on this and other topics.
Keynotes including
Caspar Berry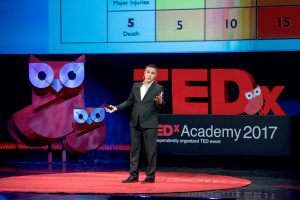 Caspar started his working life at the age of 16 as an actor in the first two series of BBC drama Byker Grove with "Ant and Dec". They went on to become two of the most famous people in the UK and Caspar went on to study economics at Cambridge where he had early commercial success directing award-winning short films and TV commercials from the age of 18. He went on to write two feature films which were produced by Film Four and Columbia Tri Star before he had graduated. He did not get a very good degree. He went on to write and direct in the film and television industry for much of the next four years before deciding that he was heading towards the age of 30 without having lived much of life outside of that crazy and unreal world. So aged 26, he decided to take a risk and move to Las Vegas with his life savings in his pocket. Playing poker was disciplining, testing and demanding but also incredibly emotionally rewarding as he conquered the challenges it posed and made a living as a professional poker player at the tables of Las Vegas. After three years, however, he decided that his future lay away from the poker table and he returned to the UK and set up Twenty First Century Media which he built to a team of 40 before selling to Bob Geldof's Ten Alps plc. At around this time, in 2005, the poker boom happened, and Caspar had already started speaking professionally so he moved to London to create a portfolio career as a trainer for the Mind Gym by day (delivering over 400 sessions to 100 companies) and a TV poker commentator by night (doing over 2000 hours of live broadcasting on poker channels and Sky Sports).In 2006 he was asked to be one of the two poker advisors on the James Bond movie "Casino Royale", tasked with training the actors up to look like professional poker players for the key scenes. In the last 14 years Caspar has delivered over 2,000 speeches and training sessions in more than 30 countries for nearly 500 organisations including the biggest companies in the world. He now mentors young speakers and brings together all the otherwise disparate skills he's learnt over his career – writing, directing, training, economics – to help young speakers craft messages culled from their own life that are focused on helping people and businesses make profound changes in all manner of ways.
Ken Munro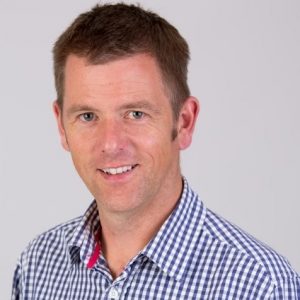 Ken is a security entrepreneur and industry maverick that has worked in infosec for over 15 years. After studying Applied Physics he tried his hand in the hospitality industry but soon discovered a talent for hacking, persuading a till to print out mortgage amortisations. He went on to cut his teeth in the anti-virus industry before founding SecureTest, a penetration testing business that quickly established a reputation for delivering high spec services using a boutique business model. NCC Group recognised the value of the proposition and acquired SecureTest in 2007. But Ken had found his calling and his penchant for pen testing saw him set up Pen Test Partners in 2010 which now boasts some of the best ethical hackers in the business, each of whom has a stake in the firm. Ken's zeal for pen testing is matched only by his disdain for those vendors who resort to scaremongering to peddle point solutions. He is a fierce advocate of responsible disclosure and regularly researches and reveals security vulnerabilities in an effort to promote better security design and practice. He takes a key role in conducting investigations as well as encouraging team members to pursue their own research and the results are published on the company blog on a weekly basis as well as being publicised by the wider media.
Ken is a respected speaker and pulls no punches during his annual Tech Talk presentations at Infosecurity Europe, where he can also be found performing practical hack attacks on the company stand. He is a regular speaker at events held by industry bodies and associations and has spoken at the ISSA Dragon's Den, (ISC)2 Chapter events and CREST (Council of Registered Ethical Security Testers) events, where he sits on the board, helping to establish standards in both member organisations and among individual penetration testers. He's also an Executive Member of the "Internet of Things Security Forum", a body that aims to promote best security practice and the application of controls in smart device manufacturing, and spoke out on IoT security design flaws at the forum's inaugural event. He's also not averse to getting deeply techie, regularly participating in hacking challenges and demos at 44CON, DefCon and Bsides. Ken has a wealth of experience in penetration testing but it's the systems and objects we come into contact with on an everyday basis that really pique his interest. This has seen him hack everything from hotel keycards, to keyless cars and a range of Internet of Things (IoT) devices, from wearable tech to children's toys and smart home control systems. This has gained him some notoriety among the national press, leading to regular appearances on BBC TV and BBC News online as well as the broadsheet press, and he's also a regular contributor to industry magazines, penning articles for the legal, security, insurance, oil and gas, and manufacturing press.
Jim Hinton, Founder, Lawyer, Patent & Trademark Agent, Own Innovation (Canada)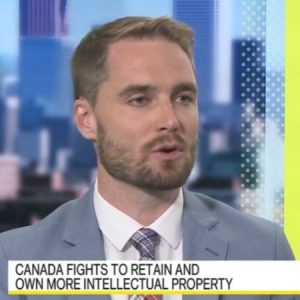 James Hinton is the founder of Own Innovation and a proud supporter of Canadian technology companies.  In addition to being an IP lawyer, he is both a patent and trademark agent before the Canadian IP Office, and works directly for Canadian companies with the US Patent and Trademark Office.
He is also a fellow at the Centre for International Governance Innovation, where he studies IP and innovation policy. ​Jim also has a background in mechanical engineering, and worked in heavy truck manufacturing and fiberglass project management, before law school.  Additionally, he has a Bachelor of Engineering from McMaster University (Go Marauders!) and a Juris Doctor from the University of Toronto. Jim loves to talk about IP – he is an assistant professor at Western University where he teaches engineers all about IP.  He's also a huge advocate of pro bono (free!) legal services and work with entrepreneurs locally and nationally at incubators and accelerators on IP and IP strategy.  Finally, he works closely with the Council of Canadian Innovators on Canada's Innovation initiatives and Canada's national IP strategy.

Dvir Rubinshtein, Aviation Security Operation Centre Manager, Security, Emergency and Cyber Department – State of Israel 
Dvir has a military background in the" Israeli Air Force". He worked as a Security Manager for "ARKIA AIRLINES" & "EL-AL AIRLINES" in Israel and around the world. He was the Security Director of EILAT & OVDA airports in Israel till 2007 and was appointed to his current position at 2008. He is responsible for all operational issues regarding aviation security operation centre and responsible for all security clearance for flights that seeking to enter the Israeli FIR. He is in charge for all the security clearances and approvals on each airline/flight that seek to enter to Israel in advance and in real time. In addition, I perform security consultation visits and audits in airports & airlines around the world that operates flights to Israel. In parallel, I run the aviation security operation centre (ASOC) that responsible for all the Security Aviation industry in Israel.
International speaker panel
Back to Pulse Conferences