"By far the best event all year that I have attended. I always make an effort to attend CISO 360 as it is not just an event, it is a trusted community that comes together from around the world!" 
– Group CISO and Group DPO, MS Amlin

"This was our first but definitely not our last CISO360! A well planned and executed event with a clear goal of providing tangible value for the participants in combination with a great community feel sure makes it a stand-out event to return to." 

– NetClean (Sponsor CISO 360 Congress)

"I found CISO360 2019 extremely valuable for several reasons, primarily networking with industry peers comparing our challenges and successes stories, hearing thought provoking and inspiring content during the conference itself and also hearing updates from vendors and solution providers on their latest capability additions and developments. A very worthwhile investment of my time and I hope the conference continues to grow." 
– Technology Services Head of Cyber Security, DWP

Sponsors 4th CISO 360 Congress 2020
Platinum Sponsors 

SailPoint: The Power of Identity™
SailPoint, the leader in enterprise identity governance, brings the Power of Identity to customers around the world. SailPoint's open identity platform gives organizations the power to enter new markets, scale their workforces, embrace new technologies, innovate faster and compete on a global basis. As both an industry pioneer and market leader in identity governance, SailPoint delivers security, operational efficiency and compliance to enterprises with complex IT environments. SailPoint's customers are among the world's largest companies in a wide range of industries, including: 7 of the top 15 banks, 4 of the top 6 healthcare insurance and managed care providers, 9 of the top 15 property and casualty insurance providers, 5 of the top 15 pharmaceutical companies, and 11 of the largest 15 federal agencies.
---


Checkmarx is the Software Exposure Platform for the enterprise. Over 1,400 organizations around the globe rely on Checkmarx to measure and manage software risk at the speed of DevOps. Checkmarx serves five of the world's top 10 software vendors, four of the top American banks, and many government organizations and Fortune 500 enterprises, including SAP, Samsung, and Salesforce.com. Learn more at Checkmarx.com or follow us on Twitter: @checkmarx.
---

BeyondTrust is the worldwide leader in Privileged Access Management (PAM), empowering organizations to secure and manage their entire universe of privileges.  Our integrated products and platform offer the industry's most advanced PAM solution, enabling organizations to quickly shrink their attack surface across traditional, cloud and hybrid environments.
The BeyondTrust Universal Privilege Management approach secures and protects privileges across passwords, endpoints, and access, giving organizations the visibility and control they need to reduce risk, achieve compliance, and boost operational performance.  Our products enable the right level of privileges for just the time needed, creating a frictionless experience for users that enhances productivity.
With a heritage of innovation and a staunch commitment to customers, BeyondTrust solutions are easy to deploy, manage, and scale as businesses evolve. We are trusted by 20,000 customers, including 70 percent of the Fortune 500, and a global partner network.
---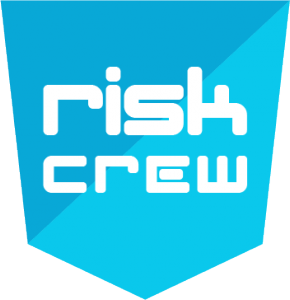 Risk Crew is an elite group of product-independent, information governance, risk, and compliance management professionals. We're the forerunners in the design and delivery of effective business information and communication technology risk and security solutions. We understand business risk and compliance and so we also excel in the creation of operative controls and processes to cost-effectively comply with legislation, regulation and best commercial practices such as the Payment Card Industry (PCI), Data Security Standards (DSS), the UK Data Protection Act (DPA) and ISO/IEC 27001. Risk Crew take great pride in the depth and breadth of our technical and tactical knowledge and will work to ensure that it's fully leveraged to provide the greatest benefit to your business objectives. We also put skin in the game and guarantee all of our services. Consequently, we are the selected supplier of choice for hundreds of businesses in virtually every commercial sector across the United Kingdom. www.riskcrew.com 
---
Bronze Sponsor

ExtraHop provides network security analytics powered by AI, with unprecedented depth and breadth of visibility, advanced behavioral analytics, and investigation automation capabilities. Using real-time analytics and ML-driven anomaly detection, ExtraHop Reveal(x) enables security teams to accelerate investigations, reduce false positives, and optimize the capabilities of expert security analysts.
The ExtraHop Reveal(x) 3-in-1 workflow provides full context, transaction details, and full packets within one click, accelerating investigations and remediation of threats against our customers' most critical assets. www.extrahop.com
---
Exhibition Sponsor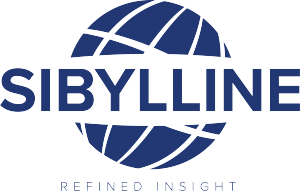 Since 2006 Sibylline has supported businesses, governments and NGOs through the provision of high-quality risk analysis and due diligence services. We do not believe in one-size-fits-all solutions. Instead, our global source network, professional intelligence analysis processes and specialist expertise allows us to produce high-quality, insightful work that has direct relevance to our clients' business. Our service lines include: Strategic Geopolitical Analysis, Corporate Investigations and Due Diligence, Threat Monitoring, Training and Consulting, and we can provide Embedded Analysts.
---
Recent Sponsors of CISO 360 events include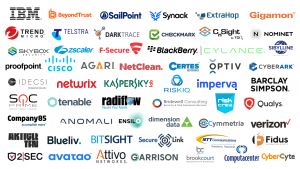 Back to Pulse Conferences