CSO 360 Resilience Dinner Roundtables

Crucial Trends to Build Organisational Resilience in 2023
You are invited to participate in one of these unique CSO 360 Resilience Roundtable discussions.

4 October, 17:30-21:30 at the iconic Berns in Stockholm
5 October, 17:30-21:30

at the elegant

Pulitzer in Amsterdam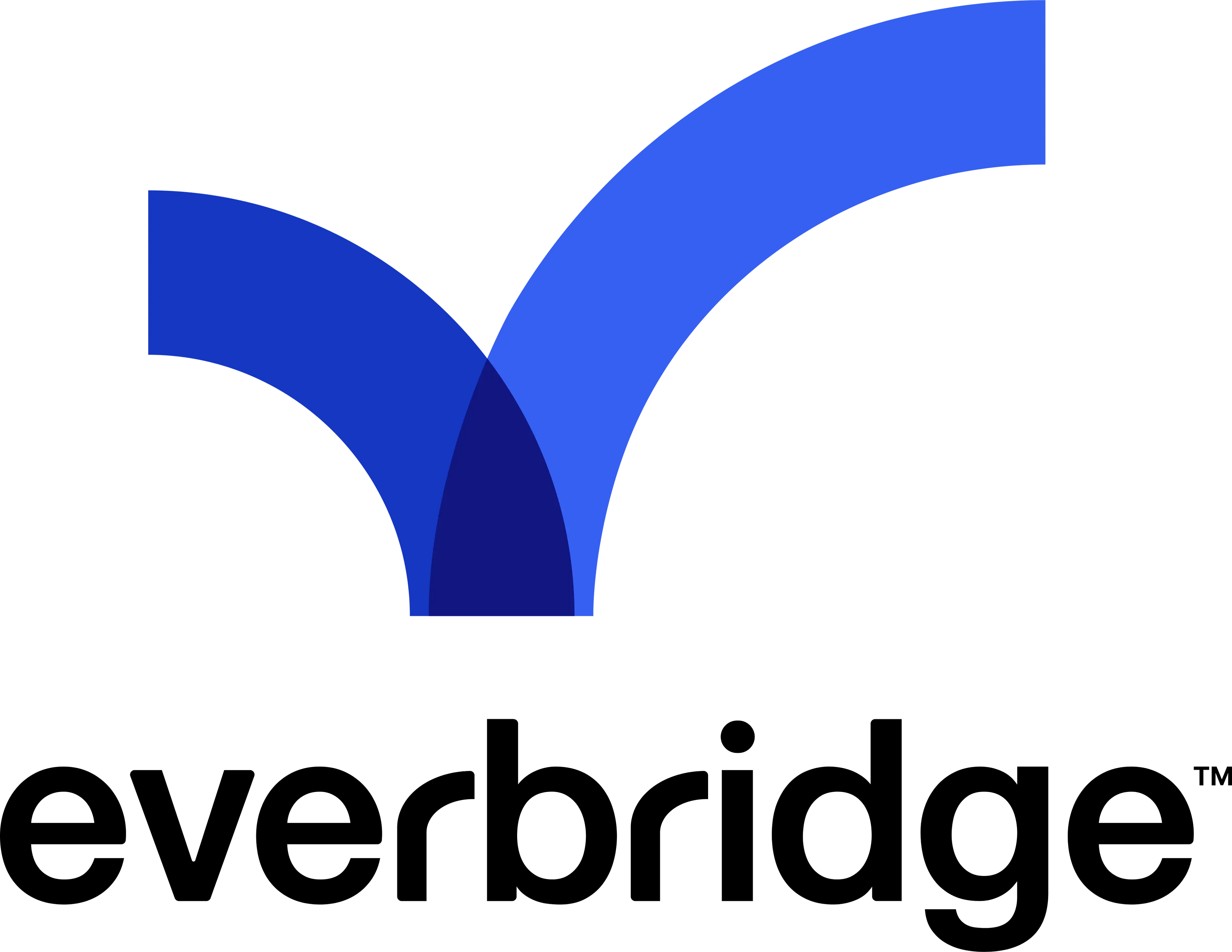 Berns, Stockholm



Wednesday 4 October
Pulitzer Amsterdam



Thursday 5 October
Complete

 – London 

Thursday 25 May
Complete – CSO 360 Discussion over a Private Dinner at The Savoy London
Thank you to everyone who attended the CSO 360 Resilience Roundtable in London at the Savoy, 25 May 2023.
Insightful discussion across a range of topics conducted by experienced and senior level security professionals. And at the Savoy;a real treat! Interesting to see how others divide the CISO and CSO responsibilities and the issues they have.- Charles Page Director, Global Safety and Security, Palladium
Elegant setting, congenial company, lively conversation, left wanting more. Physical and Cyber are closer than we think. But the future is digital. – Mike Croll, GSA, TARS

Event discussion topics
Organisational resilience remains a strategic imperative, growing in importance as businesses face threats from cybercrime, climate change, severe weather and political instabilities. Security Professionals must not only protect their employees but also position the organisation itself to remain resilient. Learn real-world advice, first-hand insights on the challenges we face and share strategies on how we can overcome them.

Key talking points include:
Best practices and lessons learned in developing a robust and reliable resilience plan

New perspectives of organisational resilience and business continuity in a hybrid working environment

The complex process of enhancing/connecting digital and physical security and safety throughout your business
Sponsored by Everbridge, hosted by Pulse Conferences, we hope that you will participate in one of these discussions in a city to best suit you on how Directors of Corporate Security, Resilience, Investigations and Intelligence are building organisational resilience in 2023. 
Many thanks. We hope that you can join peers for what promises to be further dynamic discussions held under The Chatham House Rule, top culinary experiences and great company in private by invitation only settings.
Yours sincerely,
Team Pulse
Pulse Conferences
Practicalities
Conducted under The Chatham House Rule, the discussion will be co-chaired by a leading Chief Security Officer/ Director of Corporate Security alongside with Owen Miles, Field CTO CEM, Everbridge.

Pulse Conferences will be your Master of Ceremonies for the evening.

There is no cost to attend.

Places around the table are limited and confirmations will be done on a 'first to confirm' basis.

Join fellow CSOs for what promises to be a evening of fascinating discussion, a top culinary experience and great company!

Please R.S.V.P. on the red button above

soonest

to confirm your place!
About Everbridge

Everbridge (NASDAQ: EVBG) empowers enterprises and government organizations to anticipate, mitigate, respond to, and recover stronger from critical events. In today's unpredictable world, resilient organizations minimize impact to people and operations, absorb stress, and return to productivity faster when deploying critical event management (CEM) technology. Everbridge digitizes organizational resilience by combining intelligent automation with the industry's most comprehensive risk data to Keep People Safe and Organizations Running™.
Co-Chairs- CSO 360 Roundtable London, 25 May

*Stockholm & Amsterdam co-chairs will be announced soon 
Crawford Robinson, Group Head of Security & Investigations, British American Tobacco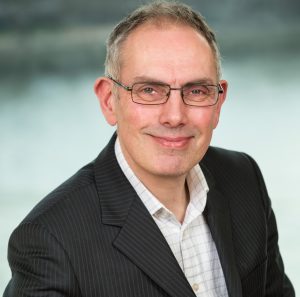 Crawford is Group Head of Security & Investigations at British American Tobacco, a consumer goods and tobacco company ranked number one in the FTSE 100 with operations in over 180 countries across the globe and over 50,000 employees. As the most senior security professional in BAT, Crawford is responsible for BAT's security, investigations and resilience programmes. Aside from his national and international policing background, Crawford has multi-sector experience in previous senior roles in the pharmaceutical, food and charitable sectors in security, investigations and compliance over a period of 20 years. Crawford's business knowledge and pragmatism are complemented by a Master's degree in Business Administration (MBA), a Master's in Information Security (with distinction) and Bachelor of Science (B.Sc). In addition to having fulfilled a number of Trustee and non-Executive roles in the Charitable sector he is a Fellow of the Chartered Management Institute, a Chartered Security Professional, founding member of the Association of Corporate Investigators (ACi), and a Freeman of the City of London.
Mark Wolsey, Director of Global Security, CRH 

After 25 years' service as an officer in the Royal Marines, Mark made the transition into Corporate Security in 2006. He has been the Director of Global Security at Smiths Group, Cadbury, Philip Morris International and PwC before taking up their present position as Group Security Director at CRH. Specialties: Security of People, property, information and reputation. All levels of investigation (including fraud and corruption), risk assessment and mitigation, contingency planning, crisis management, business intelligence and business continuity.
Owen Miles, Field CTO CEM, Everbridge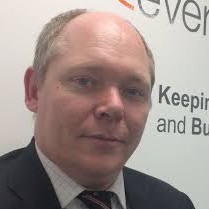 Owen Miles has worked for Everbridge for over 12 years and within the operational resilience and Critical Event Management space for over 20 years. Owen has spent 7 years focused on the delivery of the Everbridge Critical Event Management platform to customers. Having worked with over 800 customers across multiple industries, Owen brings years of experience in enhancing operational resilience.
Berns Hotel Stockholm – Röda Rummet 
Located at the center of Stockholm's dynamic shopping and restaurant district, overlooking Berzelii Park and the Baltic Sea, Berns has been a hub of Stockholm's entertainment scene for over 150 years.
Berns
Näckströmsgatan 8,
111 47 Stockholm, Sweden
The Iconic Berns has draw global superstars, artists, bankers, media folk and curious cosmopolitans ever since Berns opened its doors in 1863. Historic architecture meets majestic rooms with eclectic details, a vibrant atmosphere and legendary nightlife.
The CSO 360 Resilience Dinner Roundtable will be hosted in the magically Private Dining room Röda Rummet where Sweden's most famous author, August Strindberg, sat and discussed politics and art with other radical bohemians in the 1880s. 
Timings, 4 October 2023
17:30-18:30       Guests arrive and welcome drinks
18:30-21:00       Discussion while 3 course lunch is served
21:00-21:30    Conclusions, goodbyes and guests depart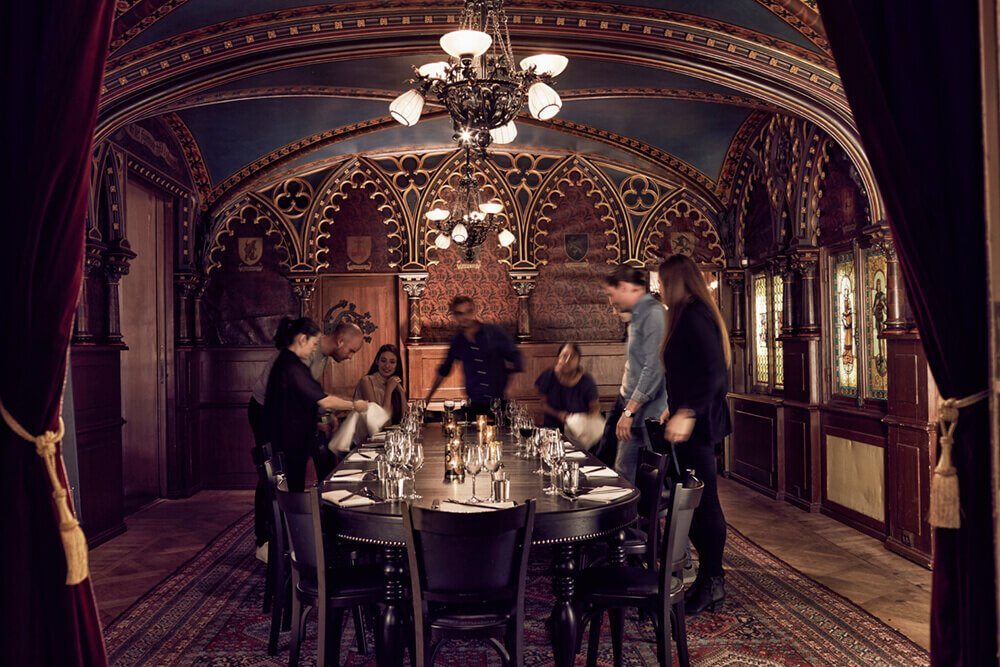 Pulitzer, Amsterdam – Copper Attic
The Pulitzer is centrally located in the city's famous 'Nine Streets'. Pulitzer Amsterdam is a unique blend of traditional Dutch craftsmanship and modern design nestled amongst the city's most iconic canals.
Pulitzer Amsterdam
Prinsengracht 323,
1016 GZ Amsterdam, Netherlands
Dutch elegance set within twenty-five restored 17th and 18th century houses. Ever since the Dutch Golden Ages, the canal houses of Amsterdam have been the setting for blossoming creativity, expanding trade and grand gatherings. Pulitzer Amsterdam is keeping this tradition alive; providing the perfect location for this CSO 360 Resilience Dinner Roundtable in the private dining room Cooper Attic.
Timings, 5 October 2023
17:30-18:30       Guests arrive and welcome drinks
18:30-21:00       Discussion while 3 course lunch is served
21:00-21:30       Conclusions, goodbyes and guests depart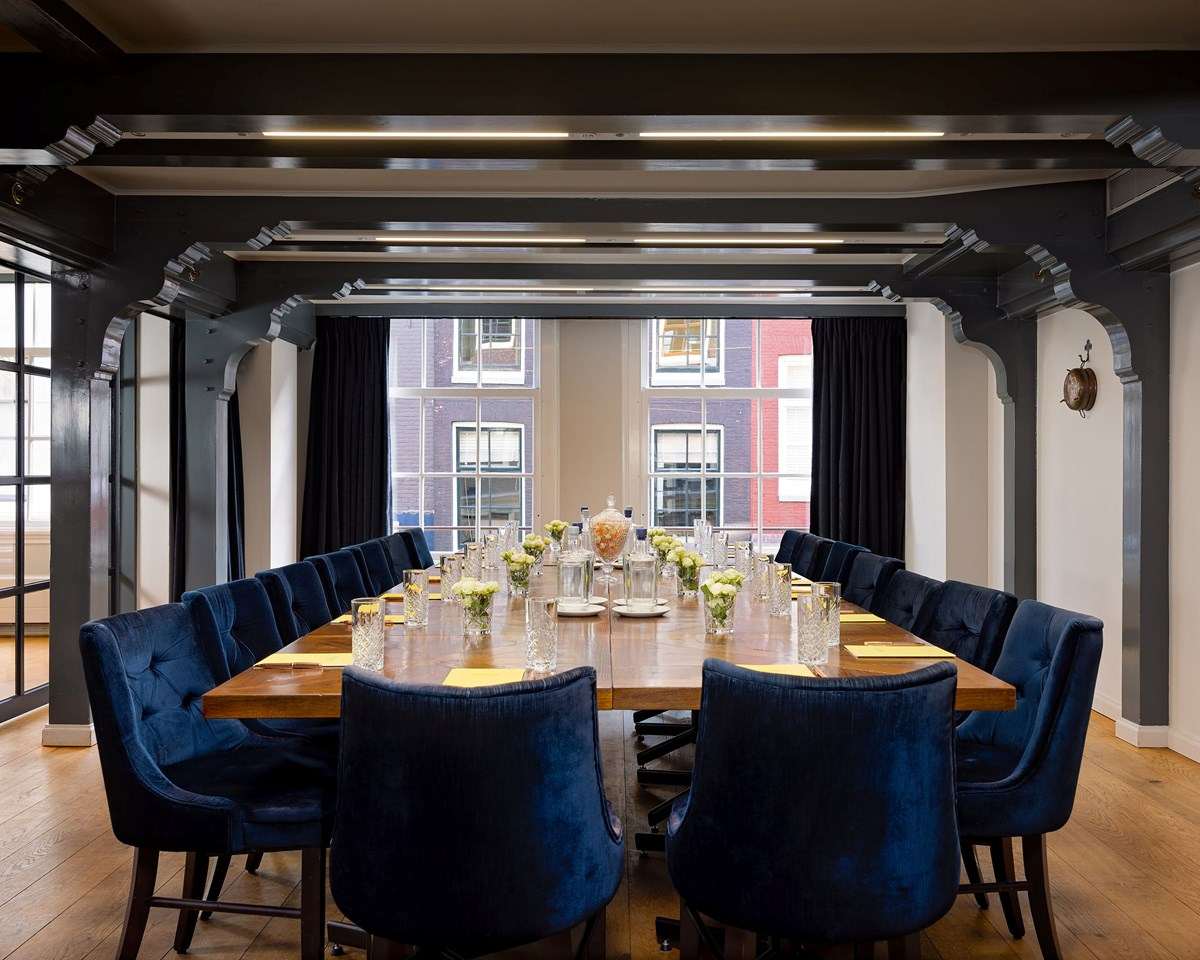 The Savoy Hotel – The Gondoliers Room, London
The Savoy is located on the Northbank of the River Thames, in the heart of London, only steps away from Covent Garden and the theatres of the West End.
The Savoy
Strand
WC2R 0EZ London
United Kingdom
With its painted decorative panels, murals of eighteenth-century Venetian life, silvered mirrors, and gilded mirrored sconces; the Gondoliers private dining room provides an elegant and charming backdrop for this private dinner discussion. The room was named after the 12th Savoy Opera, "The Gondoliers", which opened in 1889, the first of the operas to premiere after the opening of The Savoy and one which ran for over 500 performances, a record at the time.
Approximate Timings, 25 May 2023
17:30-18:30       Guests arrive and welcome drinks
18:30-21:00       Discussion while 3 course dinner is served
21:00-21:30       Conclusions, goodbyes and guests depart
Directions
BY CAR: PARKING
For Satellite Navigation (SAT NAV)/Global Positioning System (GPS) purposes The Savoy postcode is WC2R 0EZ.
The Savoy offers valet parking. Alternative garages are also available in the surrounding area. Parking charges are available on request.
BY RAIL: STATIONS
London Underground
Charing Cross station, served by the Bakerloo and Northern lines, is just a 4-minute walk from The Savoy. Embankment station, served by the Bakerloo, Northern, Circle and District lines; and Covent Garden station, served by the Piccadilly line, are both a 6-minute walk from the hotel.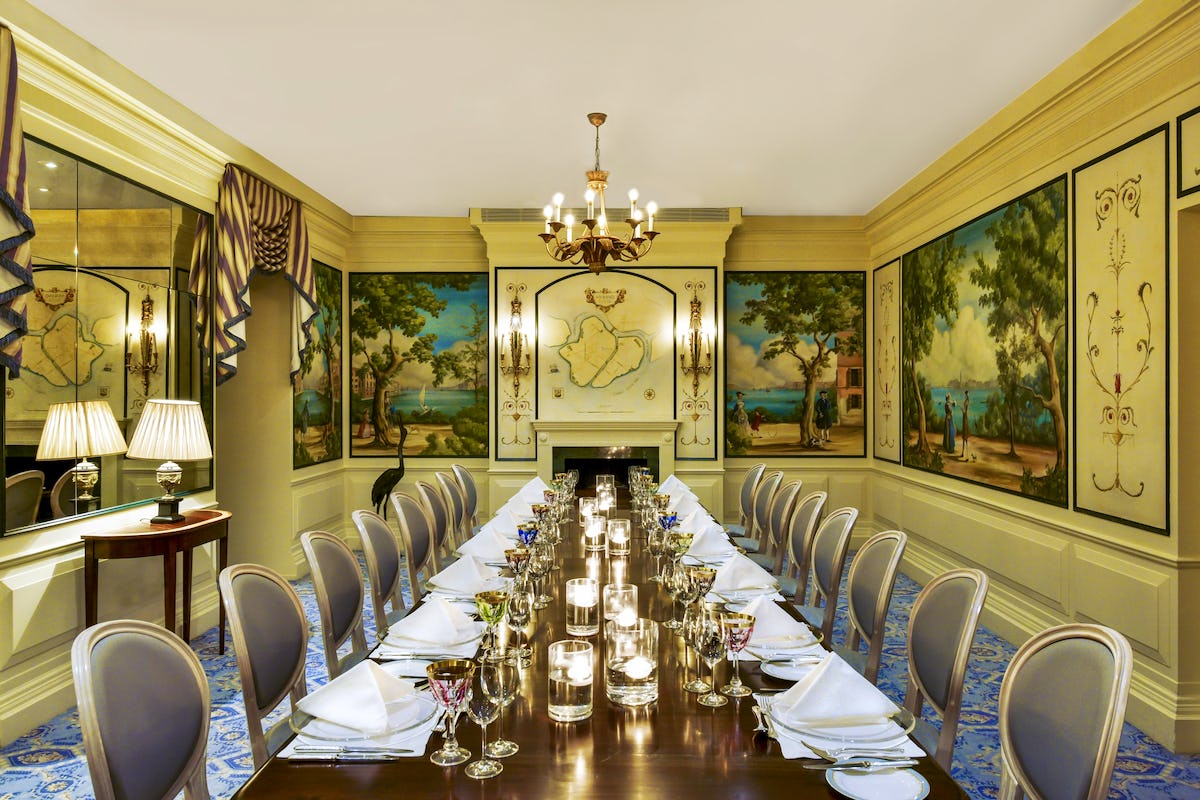 National Rail
Charing Cross and Waterloo rail stations are under 16 minutes by car from The Savoy, and within easy reach on foot. Paddington, Victoria, London Bridge and Euston rail stations are all under 30 minutes by car from the hotel.
International Rail
Eurostar services to Paris and other countries depart from St Pancras International station, under 30 minutes by car or 15 minutes by London Underground from The Savoy.