Thank you to everyone who participated in the 4th CSO 360 Congress, 3-4 December 2020!
CSO 360 Congress – Hybrid 2020

Resilience, risk and reward strategies: Protecting people, profits, property and reputation
Even though we will miss seeing everyone in person this year, the Pulse team was committed to bringing the CSO 360 Community together "at the same time in the same place", albeit virtually in 2020. This is where the magic happens, at the intersection of strong throughout leadership and community, the sharing of experiences and the natural networking that comes with that.
The CSO 360 Congress 2020 was broadcasted live from a studio in London and attendees could interact and meet to see each other at a click of the button via video calls for those private one to one conversations. For group discussions, attendees could meet up in the branded "Buzz Rooms" which were "coffee hub" spaces to network!
LIVE BROADCAST – Keynote lighting talks, fireside chats, case studies, behind the scenes interviews with speakers and sponsors will all happen here as a continuous and chaired stream!
SPOTLIGHT – Option to 'spotlight' onto the virtual stage to join the broadcast and ask a question or share an insight.
POLLS – Regular temperature barometers throughout the day on various topics to share collective thoughts!
CHAT – Public feed and Private chat. Plus send a private video message on the Chat!
CSO 360 COMMUNITY – Find and meet peers 121 in a video networking room. See who is here!
BUZZ BREAKS – Hosted branded spaces where you can meet up with peers in our branded 'Buzz Rooms' for group discussions, much as you would meet up and network in a coffee area. Meet speakers face to face for group Q&A in the Buzz Rooms after they exit the stage
Inspire and Be Inspired
News from around the world and an exploration of key questions from across key industry sectors as risk registers have been blown away in the water this year. Some of these themes were explored more in depth.
Has the pandemic changed the security landscape forever?

Top tips to effectively managing global sites and teams remotely?

What are the realities of and predictions on the bi-products of the pandemic?

How have we maintained Business as Usual?

Crisis management case studies from around the world

Predictions on the future evolution of the security profession and redefining risk registers

A candid share from top corporate and intergovernmental investigators on how to effectively run investigations remotely and the blended approaches are working

Hear from intelligence directors how can we leverage intelligence for financial recovery to stay ahead of the curve and how to move from crisis to change management

Civil unrest and terrorism updates – what approaches work in this period of flux and transition?

Turbulent skies – aviation security updates and travel risk panel – the shift from crisis management to change management

What are future career paths and skills and performance measures that demonstrate your worth

Avatars CSO 360 Roundtable & Networking
Friday 4 December, 15:00-17:00 GMT
BENCHMARKING ESSENTIAL STRATEGIES AND TACTICS WITH SECURITY PEERS
Led by with and for Chief Security Officers, this was the annual sound-boarding for today's security leaders. The 2020 CSO 360 Roundtable discussion was held in an Avatar world.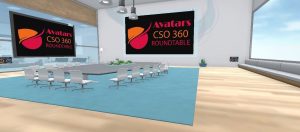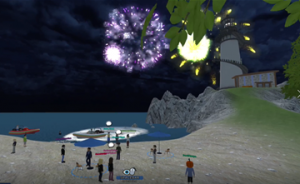 Hear directly what speakers, sponsors and delegates thought.   
---
Pulse Conferences Privacy Policy
To read about Pulse Conferences Privacy Policy and download in pdf format please click below.