The 4th CSO 360 Congress – Hybrid 2020 will be broadcast live and in real time from a studio in London this year, with delegates participating virtually – save the dates!
Thursday 3 December
4th Annual CSO 360 Congress Security-Hybrid 2020
(11:00-18:00 GMT)
Friday 4 December
Avatars CSO 360 Boardroom

The ultimate benchmarking on security leadership priorities
(15:00-17:00 GMT)
Security Avatars Beach

Networking with CSOs, joined by CISOs
(17:00-18:00 GMT)
Recovery and Resilience:

Security, intelligence and investigations priorities to protect people, profits, property and reputation
CSO 360 Congress – Hybrid 2020 will tackle priorities for Chief Security Officers and directors of intelligence, investigations, resilience and business risk.  Held under The Chatham House Rule, the hybrid 2020 programme will offer a silo-busting, integrated and converged security focus to reflect the backdrop of increasing levels of global volatility, uncertainty, complexity and ambiguity.
Connect with global security leaders – A new expert international panel of security experts will bring real experiences to pool brain power on the sustainability of global business amidst the fast changing threat landscape and changes in geopolitical, technological and financial spheres.
Rethink security leadership and culture strategy – Partake in this share of strategies, tactics and methods for improving the protection of clients, employees and business partners as well as the security of assets, information and reputation.
Be inspired by peers! Exchange practical approaches, innovation and strategies on the emerging threat horizon.
CSO 360 Congress – Hybrid 2020 (Thursday 3 December, 11:00-18:00 GMT)
Chaired Live from the TV Studio by:
Simon A. Scales, (former) Head of Investigations (FTSE 100) and Director of Global Investigations (AEX) companies
Strategies, tools and tactics to protect people, property, profits, information and reputation. 
Join the Congress virtually as we broadcast live from a Studio in London joined by Simon Scales, our Chairperson, for live interviews fireside chats, case studies and keynotes. As a Delegate, you will participate in live polls, the option to join us on the virtual stage, live Q&A, Chat, and Breakouts where you can be fully visible and meet peers 'face to face'. You can also video network with peers during the event!
RECOVERY AND RESILIENCE – How can security leverage first recovery advantages
HORIZON – Geopolitical global security landscape – emerging predictions and realities in a VUCA world
RISK – Proactively predicting and mitigating risk and threats to people, property, profits, information, reputation
INTELLIGENCE – Roundtable focus!
INVESTIGATIONS

– Roundtable focus!

Security Avatars 360 Boardroom & Beach (Friday 4 December, 15:00-17:00 GMT)
Rethinking security leadership, culture and behaviours in a distanced world!
Led by, with and for CSOs

All invited guests are invited to contribute to the discussion.

The discussion will be held under the Chatham House Rule.

The talks end with networking on a virtual beach!

Pre-event: You shape the final agenda by inputting your top 3 current priorities.

Post-event: Output report.
The ultimate sound-boarding and benchmarking for today's CSOs and security, intelligence and resilience leaders. This roundtable discussion will be held under The Chatham House Rule. Talks end with networking on the virtual beach.  Through your Avatar, you will interact and partake in the discussion, talking to fellow participants and behaving as you would behave in a physical conference.  At the following Networking session, find and converse with CSO peers, much as you would in a physical networking event – minus the food and beverages!  
We are not trying to replicate real space or graphics, is not what this is about. This is about bringing you an innovative collaborative experience that feels safely and strangely familiar. This is about the real people, CSOs leaders, who will inhabit the space. When you are inside the Boardroom Suite talking to peers, you will be surprised at how real it feels, given that the voices are spatial.  Last but not least, this is an experience that is accessible to everyone technologically – regardless of whether you are using a top spec technology device or an old PC. The software download could not be easier, there are no glitches or browser issues. It is a stable platform from which to learn, engage and be inspired!
Provisional Timings
15:00-15:10 Welcome to Avatars CSO 360 Boardroom 
15:10-15:20 Chairman's introduction, setting of objectives and reconfirming topics for discussion
15:20:17:00 CSO 360 Boardroom Discussion
17:00-18:00 Security Avatars Beach – Networking with CSO peers, joined by CISOs. Goodbyes (or stay on and talk further!)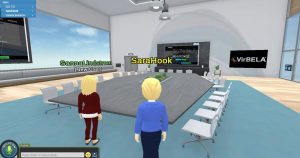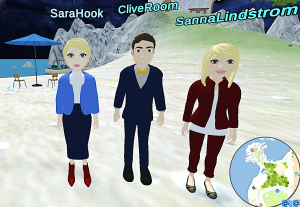 Hear directly what speakers, sponsors and delegates thought.   
---
Pulse Conferences Privacy Policy
To read about Pulse Conferences Privacy Policy and download in pdf format please click below.