Many thanks in advance to Sponsors of the 4th Annual CSO 360 Congress – Hybrid 2020


enteles Search identifies outstanding security and investigative professionals across the world, for both permanent and contract roles. Our experience spans physical security and asset protection, fraud and investigations, intelligence, brand protection and AIT, crisis management, geopolitics, loss prevention, systems security, HSSE, business continuity, forensics, event and travel security.  We will work with you to secure you the best outcome for both your career and for your organisation.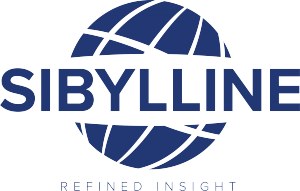 Since 2006 Sibylline has supported businesses, governments and NGOs through the provision of high-quality risk analysis and due diligence services. We do not believe in one-size-fits-all solutions. Instead, our global source network, professional intelligence analysis processes and specialist expertise allows us to produce high-quality, insightful work that has direct relevance to our clients' business. Our service lines include: Strategic Geopolitical Analysis, Corporate Investigations and Due Diligence, Threat Monitoring, Training and Consulting, and we can provide Embedded Analysts.

SailPoint
SailPoint, the leader in enterprise identity governance, brings the Power of Identity to customers around the world. SailPoint's open identity platform gives organizations the power to enter new markets, scale their workforces, embrace new technologies, innovate faster and compete on a global basis. As both an industry pioneer and market leader in identity governance, SailPoint delivers security, operational efficiency and compliance to enterprises with complex IT environments. SailPoint's customers are among the world's largest companies in a wide range of industries, including: 7 of the top 15 banks, 4 of the top 6 healthcare insurance and managed care providers, 9 of the top 15 property and casualty insurance providers, 5 of the top 15 pharmaceutical companies, and 11 of the largest 15 federal agencies.
Back to Pulse Conferences