"I have never experienced such an insightful and innovative gathering of security professionals in my fourteen years career as security professional. Every moment was riveting. I am eagerly looking forward to the next event"
–  Victor Okpiri, PanAfrican Capital Holdings


Speakers – 4th CSO 360 Congress



The speaker panel for 2020 is currently being produced. We would very much value your input into companies, topics or specific persons you may like to see present. Please email
teampulse@pulseconferences.com
if you would like to suggest speakers for this event.
Chaired live from the Studio by: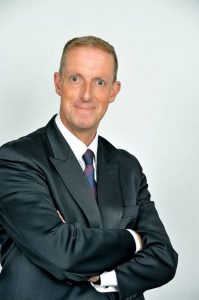 Simon A. Scales FCMI, (former) Head of Investigations (FTSE 100) and Director of Global Investigations (AEX) companies

Simon has over 30 years significant investigative, security and compliance related experience, formed from an extensive corporate and law enforcement background. He is recognised for having conducted complex Bribery, Corruption, Fraud and Misconduct investigations worldwide, in regulated and non-regulated arenas. He is internationally recognised for his public speaking credentials and his vast experience, having successfully led, directed and managed investigation, ethics, compliance and integrity teams within Europe, the USA, Africa and the Middle East. He has also been instrumental in delivering investigative services to the key emerging markets of South America, India and China.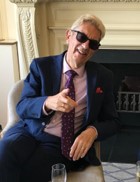 Paul Beaver, Strategy Advisory Consultant
Through his firm, Beaver Westminster Limited, Paul Beaver provides timely and accurate strategic advice and influence.  He brings experience from serving the House of Commons Defence Committee for 15 years and his regional understanding of MENA and the Northern Group, including the Baltics, to tackling the government affairs issues of clients within aviation, defence and national security. For 10 years, Paul worked for the international publishing house, Jane's, including as Publisher & Editor-in-Chief of Jane's Defence Weekly. He made JDW into a household name in 1990 broadcasting during the Liberation of Kuwait. His media experience also includes being a freelance war correspondent in Bosnia, Kosovo and Sierra Leone for Sky News and a studio presenter for BBC News 24. Paul retired from the Army Reserve in 2013 at the rank of Colonel, late of the Army Air Corps, and in 2017, the Chief of the Air Staff appointed him Honorary Group Captain of No 601 (County of London) Squadron. He is also a charity trustee and takes public service very seriously. Taking a few years off to write a historical biography of his hero and mentor, the leading aviator Captain Eric (Winkle) Brown, he has returned to advisory, bringing his experience and expertise together to assist clients with the emerging paradigms of cyber, space, climate change and new technologies. As a keen pilot, Paul is keen to help develop Britain as the centre for new flight technologies, systems and power plants. He is a Fellow of the Royal Aeronautical Society and chairs the special interest group on heritage. He is also a vice president of the Spitfire Society and has the iconic machine in his logbook. Recently Paul has become involved in the Integrated Review of Security, Defence, Diplomacy and Development, acting as a 'sounding board' for senior figures; he is working with two European nations as an advisor on Britain's post-BREXIT options; he also runs a private breakfast club where Britain's closest allies meet to talk through common issues of concern.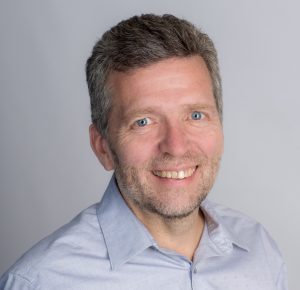 Paul Moxness, Managing Partner, NorthPoint International (Canada)
Formerly Vice President, Corporate Safety and Security, Paul had a 31-year career with Radisson Hotel Group. His work took him to over 60 countries in Europe, Middle East, Africa, and Asia. He oversaw the development of corporate and operational training programs including Crisis Management, Travel Safety, Challenging Environment Pre-deployments, and General Manager Certification. His collaboration with government and non-government organizations includes contributing to the Global Counter-Terrorism Forum Antalya Memorandum on the protection of soft targets, the OSAC white paper on best practices for crisis management and evacuation as well as representing the European hotel industry organization in the Operator's Forum of the EU Action Plan for Improved Protection of Public Spaces. In June 2019, he addressed the UN Security Council Counter-Terrorism Committee on local engagement and public-private partnership for the protection of soft targets. Most recently, he contributed to the OSCE Security Committee meeting on public-private partnerships in October 2020. Paul is currently Managing Partner at NorthPoint International, a company providing affordable access to world-leading expertise. NorthPoint delivers a range of programs to hospitality companies and organizations, educational institutes, and government agencies to help build awareness and capabilities at all levels, making travel and hospitality more secure for everyone.
This years' international speaker panel includes:
Enquire about becoming a speaker
 We are always looking for:
keynote insights or cutting-edge 'live' demos
innovative best practice corporate case studies
fresh ideas from future-facing persons and companies
actionable takeaways
the world's smartest thinkers and doers in security, resilience, cyber, privacy, resilience, risk, governance, compliance – BUSINESS AND TECHNOLOGY!
 Speaker Rules of Thumb when it comes to programming and presenting at virtual events!
A virtual presentation should be half the length of a physical one. Focus on the physical presence of you as a speaker; that's the experience people are not getting when they work from home!
Use PowerPoint sparingly, if at all. It is tough to read slides when they are a picture within a picture. People would much rather see your FACE! Place presentation prompts at the same level as your camera!
Try to turn a presentation into an interview or a fireside chat. This will increase authenticity and viewer-appeal. TV chat shows are popular for a reason. Pulse will confirm experienced anchors and chairpersons with nerves of steel. People who can listen to the Delegates, adjust their questioning on the fly and manage to keep the audience engaged when things go wrong!
Give news. Hold back important announcements to specific points i your session, and only release that news on other channels after the broadcast!
Leave plenty of time for questions. Pulse will gather Question Panels  for a few Speakers at a time so stay around after your session!
Create a rhythm to your presentation. Create a flow between use of slides (if needed) or between yourself and fellow speakers if you are doing a joint session.
Content rule of thumb – "say what you can't show, show what you can't say". Use talking heads about the vision but employ videos or a slide for internal cases studies to demonstrate the latest innovation in your office or factory!
We welcome your input into shaping the agenda!
Our programmes are highly researched and "led by, for and with" C-Level practitioners who do the job day in and day out. Programmes are structured and organic to ensure that we remain agile to meet the very latest requirements!
For further information, please contact Sara Hook
+44 (0)20 7936 8989 or sara.hook@pulseconferences.com
Back to Pulse Conferences