Creating meaningful introductions between CISOs and security leaders.
Tried and Tested Stats for Virtual and In-Person Events! 
65% Live Rate (average virtual conferences)
98% Live Rate (average in-person conferences)
80%+ C-level audience – led 'by, with and for' CISOs/ senior practitioners
Target wish list from across all continents
100% Live and in Real Time – authentic, interactive, engaging event experiences (we don't do pre-recorded as we believe in bringing the right people together at the right time, in the right place)
Be part of the CISO 360 Community – rapidly growing and internationally expanding!
Deliverables with guarantees
"Pulse Conferences' virtual events – one of the most informative, interactive and engaging I have ever participated in."
EMEA Platform Director, SailPoint
(June 2020)
Join the Pulse Security Innovation Hub Community
"2.5 days to mix with delegates allows both parties to determine whether any business is to be done and to develop personal relationships. We generated and qualified many leads which stand a good chance of leading to business. What went well: – understanding what customers want: a product of spending time with them – quality of delegates: as good as any event but the key difference was the amount of time spent listening to them and the opportunity to socialise. – quality of support from Pulse: very happy!"
Head of Commercial Business Development, Garrison
"Excellent value for me and my organisation. Being able to engage senior level execs in the cybersecurity space on a 1-1 basis is invaluable. The evening activities were entertaining and really helped build trust and relationships."
Director, SailPoint
"This was our first but definitely not our last CISO 360! A well planned and executed event with a clear goal of providing tangible value for the participants in combination with a great community feel sure makes it a stand-out event to return to."
Director, NetClean
"Team Pulse put together a fantastically well organised and thoroughly enjoyable event in Rome. The CISO 360 Pulse Conference was most informative, engaging and gave us a great opportunity for learning, networking and relationship building. Looking forward to the next one!"
Director, Synack
"Pulse delivers some of the most informative and worthwhile events. Their topics, speakers and ability to engage at the highest level to secure attendance means that you are constantly engaged and come away learning something new and meeting new contacts."
Director EMEA, SailPoint
"Thank you Pulse for the smooth organisation of this huge logistical challenge. My team told me it worked brilliantly and that the networking was one of the most valuable parts of being a sponsor."
CMO, Company85 (now Telstra Purple)
"Top class speeches and presentations at the CISO 360 Congress in Barcelona! Thanks for such a beneficial and enjoyable experience!"
CMO, Blueliv
"I found CISO 360 Congress to be a great place to share ideas about current and future problems."
Head of Section, GMV
"Excellent conference, brilliantly put together!"
Partner, Bridewell Consulting
"Excellent event Pulse Conferences, we very much enjoyed the opportunity to meet new contacts in both a professional and social capacity. We also had a large number of new members to ClubCISO, an added bonus!"
Director, Company85 (now Telstra Purple)
Clients of the CISO 360 series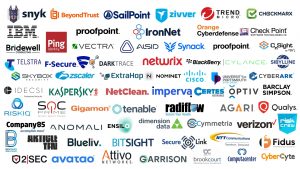 CISO 360: A unique sponsorship proposition
Wish lists – you tell us who you want to meet and we invite them to attend the event. Specify either by preferred persons, designations, companies or geographies
One-to-one meetings – pre-arranged introductory one to one meetings with preferred prospective clients.  Gain a deeper understanding of what is important to CISOs today.
Fully integrated – as valued partners, we ensure that all sponsors are fully integrated into the fabric of the event experience and programme. We limit the number of sponsorships to ensure a perfect ratio and balance of participants.
Networking – everyone is invited to join the dedicated networking events in the evening that are integral to any CISO 360 experience. From dinners, wine tours, boat cruises, and other cultural group visit – there is no 'them and us'.
Consultative and collaborative – the team works with you on the content, messaging and practicalities from initial sign-up to onsite execution through to post-event follow up.
Connect in a meaningful way with new contacts and existing clients – you and your team will leave the event with a wealth of new connections and new professional friends
Innovate and improve your market offering with CISOs – engage in a proactive, two-way dialogue with CISOs to improve your market offering, technology and approach!
Please contact Team Pulse to find out more on teampulse@pulseconferences.com or call + 44 (0) 20 7936 8989.
Symbiotic Security Hub and One to One Meetings!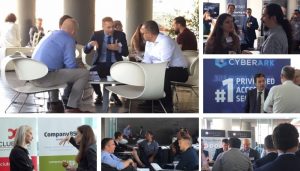 Europe's top gathering of CISOs!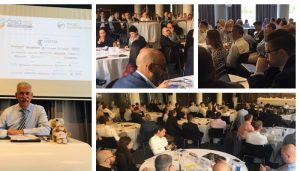 Dedicated evening networking agenda – integral to your sponsorship experience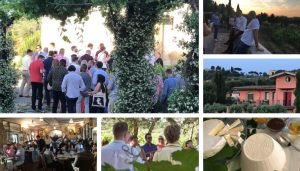 Back to Pulse Conferences