Marcus Alldrick, CISO Luminary

Born at a very early age and growing up in a culture where cyber was a prefix for anything automated, menacing and malevolent (how history has a tendency of repeating itself), Marcus entered the world of Data Processing as it was known back then after graduating from university. Lured by the flashing console lights (it was also the disco era), the whirl of the magnetic tape and the click clack of the keypunch machine (TSO was still a dream), Marcus became a COBOL programmer, becoming prolific in Michael Jackson's structured programming methodology (who would have known what future lay ahead for Michael). Having moved into analysis and then data architecture Marcus became the first devolved Information Risk and Security Manager for Barclaycard. After seven years in that role he moved banks and became Head of Information Security for Abbey National plc, now Santander UK. After six years at Abbey and a move into consulting for a large UK utilities company Marcus joined KPMG as a Principal Advisor. Eighteen months later he joined Lloyd's of London as its CISO and subsequently became its Head of Digital Risk Management and Compliance, also embracing responsibility for data protection and privacy, during his 10 years tenure there. Having worked in IT for over 40 years, specialising in information risk, protection, security and compliance for the latter 27 years or so, Marcus decided to leave full-time corporate life and move to the South Coast of England in mid-2017, ever the seafaring Fisherman's Friend. As well as being a proud member of the Pulse Conferences family, Marcus now undertakes advisory engagements, provides pro bono consulting and volunteering services.
Meyli Chapin, Founder and CEO, Trauma Brace (U.S.)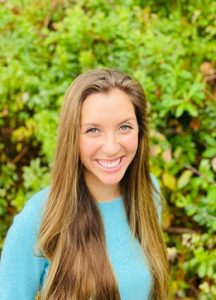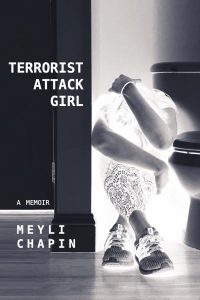 Meyli is a Stanford graduate whose career has spanned consulting and technology, first at Bain and then Google. After spending 17 hours in a terrorist attack while traveling for business, she dealt with heavy fallout in the form of PTSD. Once having overcome PTSD herself, she began to focus on helping others heal. She created an app called Trauma Brace that is actively treating PTSD sufferers across the globe. As the CEO of Brace, Meyli oversees Research and Development, Product Implementation and Marketing. She has also published a book about her experience, called Terrorist Attack Girl, and she often speaks about the intersection between mental health and technology.
"In January of 2019, I was trapped in a hotel room in the DusitD2 in Nairobi for 17 long hours while Al-Shabaab terrorists attacked the property. I was completely alone and certain I was going to die. However, thanks to the incomprehensibly brave men who fought to get us out, led by now-retired SAS operator Christian Craighead, hundreds of us were extracted to safety. After the attack, though, PTSD made me so miserable that I started to wish I had died after all. Aside from the terrorist attack itself, PTSD is the hardest thing I have ever dealt with in my life. So many of us know those stories about extraordinary resilience. Or at least we think we do. But what we usually know is actually just a tiny fraction of the story, a beginning and an end: This person went through something terrible, and now they are amazing. This story is the middle. It's the nightmares and the flashbacks and the million times I wanted to quit trying, at therapy, at relationships, at life. It's the dark, ugly truth that we usually try to keep locked away because it's so painful and embarrassing to drag it into the light. But I wanted to pay tribute to all the other people who are struggling or who have ever struggled. And the only way to do that is to tell the whole truth, middle included, and offer that little bit of empathy, and the flicker of hope. The tunnel may be incredibly long, it may feel bleak and gruelling and insurmountable, but at the end of it, there is light."
Sounil Yu, CISO and Head of Research, JupiterOne (U.S.)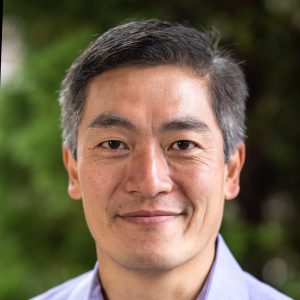 Sounil Yu is the CISO and Head of Research at JupiterOne. He created the Cyber Defense Matrix and the DIE Triad, which are reshaping approaches to cybersecurity. He's a Board Member of the FAIR Institute; co-chairs Art into Science: A Conference on Defense; is a visiting fellow at GMU Scalia Law School's National Security Institute; teaches at Yeshiva University; and advises many startups. Sounil previously served as the CISO-in-Residence at YL Ventures and Chief Security Scientist at Bank of America. Before Bank of America, he helped improve information security at several Fortune 100 companies and Federal Government agencies. Sounil has over 20 granted patents and was recognized as one of the most influential people in security in 2020 by Security Magazine, Influencer of the Year in 2021 by SC Awards, and a 2021 Top 10 CISO by Black Unicorn Awards. He has an MS in Electrical Engineering from Virginia Tech and a BS in Electrical Engineering and a BA in Economics from Duke University.

Michael Colao, Global Chief Underwriting Officer – Direct and Indirect Cyber Risks, AXA XL (UK)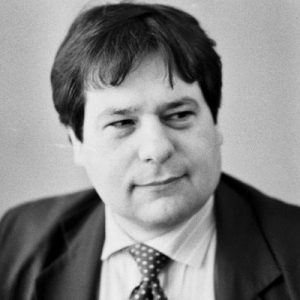 Experienced CSO/CISO with than 20 years experience in financial services. Has a strong side-interest in computer forensics and in the management of digital evidence. Graduated from the Massachusetts Institute of Technology (MIT) in 1987 where he studied Mathematics and Computer Science. He has since lived in three continents and has lectured globally on security technology issues. Since 1996 has been working in Security and Technology in Financial Services primarily in London.

International Speaker Panel 2022 
Back to Pulse Conferences