Welcome and Many Thanks to Sponsors of our 7
th CSO 360 Congress – Berlin 2023
Platinum – CSO 360 Networking Reception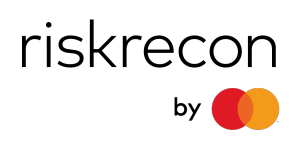 RiskRecon by Mastercard enables you to easily achieve better risk outcomes for your enterprise and your supply chain. RiskRecon's cybersecurity ratings and assessments make it easy for you to understand and act on your risks, delivering accurate, risk-prioritized action plans custom-tuned to match your risk priorities. RiskRecon traces its beginnings to 2011 when our founder, Kelly White, asked himself, "Is it possible to measure the security program quality of any company simply by looking its Internet-facing presence?" Kelly is a long-time information security practitioner and bank CISO who witnessed first-hand the need for adapting third-party risk controls to meet the new challenges resulting from decentralized IT and SaaS apps. He has many years of hands-on experiencing building big data and analytics solutions to detect fraud and security vulnerabilities in high-velocity transaction environments. Like most organizations at the time, his bank's third-party risk management assessments relied heavily on questionnaires and other vendor attestations. This approach worked well ten years ago with a small number of large vendors, mostly in-house deployments, purchases controlled by central IT, and a well-defined set of Internet vulnerabilities. With the decentralization of IT purchasing and rapid adoption of SaaS, this approach was becoming less effective and more resource-intensive. What if instead of trying to use the "old" risk management model, his institution could trust an objective source that automatically pinpointed specific gaps in any organization's security programs and performance? Questionnaires and surveys are helpful in evaluating one's intent but provide little verifiable insight into actual practices and discipline. After realizing there were no such solution available, he decided to build his own. After testing and validating his solution with many peers, Kelly decided to pursue the idea full time and founded RiskRecon, officially incorporating in October of 2015. RiskRecon is headquartered in Salt Lake City, UT with a presence in Boston, MA and representatives around the world.
Platinum – CSO 360 Networking Dinner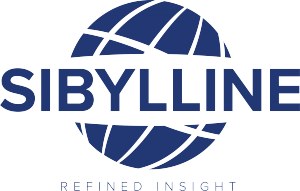 Sibylline is an intelligence consultancy dedicated to helping security leaders identify opportunities and mitigate risks in their operating environments. We focus on risk, building resilience within organisations and helping them navigate environmental, social, and corporate governance. The firm provides trusted and expert advice to over 200 blue-chip and NGO clients, always focusing on adding value to daily operations as well as strategic and operational planning. Services range from geopolitical analysis and risk modelling through to investigations, training, consultancy on intelligence approaches, and the supply of fully turn-key embedded capability.
www.sibylline.co.uk | info@sibylline.co.uk | LinkedIn| Twitter | +44 (0) 20 3411 0697
Platinum 


enteles Search identifies outstanding security and investigative professionals across the world, for both permanent and contract roles. Our experience spans physical security and asset protection, fraud and investigations, intelligence, brand protection and AIT, crisis management, geopolitics, loss prevention, systems security, HSSE, business continuity, forensics, event and travel security.  We will work with you to secure you the best outcome for both your career and for your organisation.
Platinum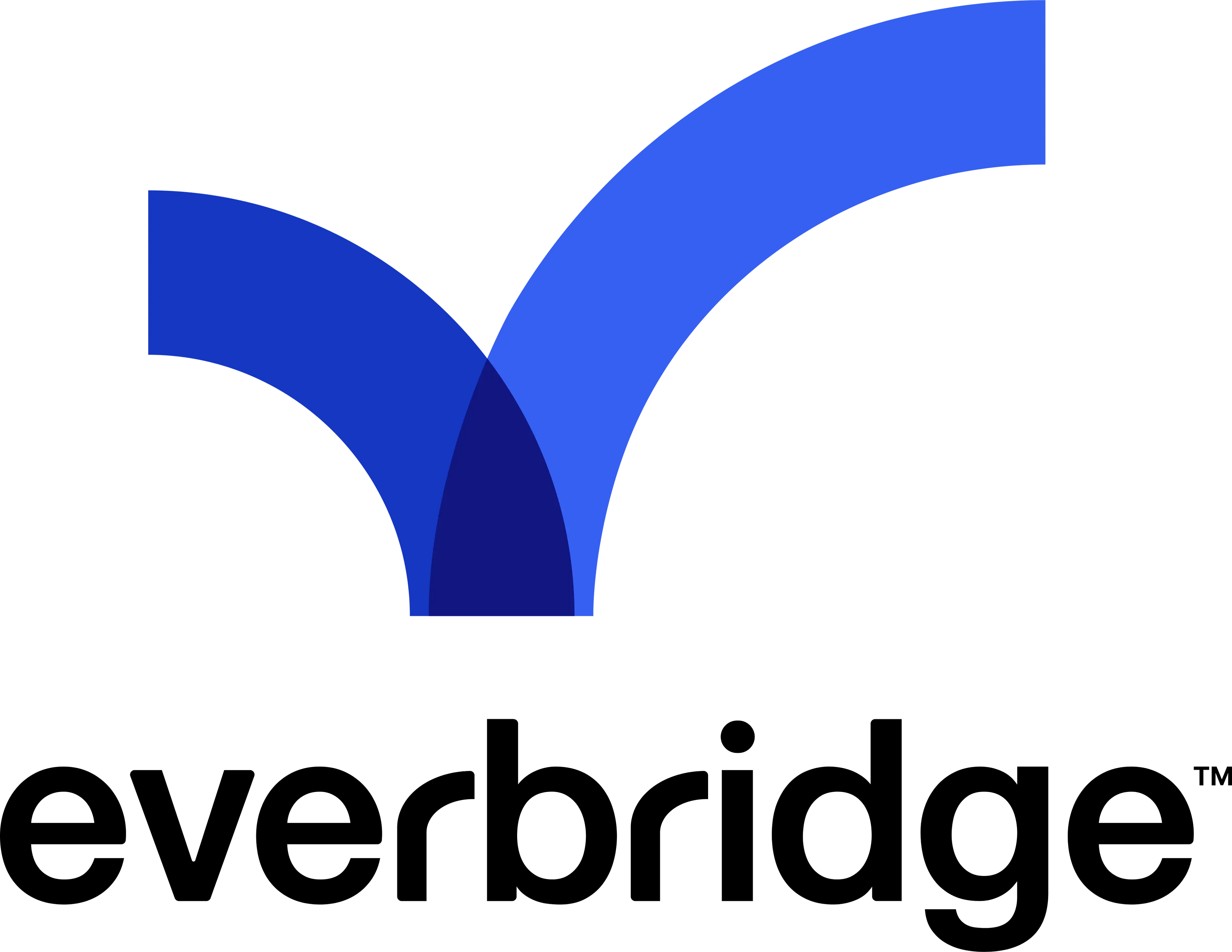 Everbridge (NASDAQ: EVBG) empowers enterprises and government organizations to anticipate, mitigate, respond to, and recover stronger from critical events. In today's unpredictable world, resilient organizations minimize impact to people and operations, absorb stress, and return to productivity faster when deploying critical event management (CEM) technology. Everbridge digitizes organizational resilience by combining intelligent automation with the industry's most comprehensive risk data to Keep People Safe and Organizations Running™.
Gold 

Dataminr is the world's leading real-time information discovery platform, delivering the earliest warnings on high impact events and critical information far in advance of other sources. Recognised as one of the world's leading AI businesses, Dataminr enables faster response, more effective risk mitigation, and stronger crisis management for public and private sector organisations spanning global corporations, first responders, NGOs, and newsrooms.
Silver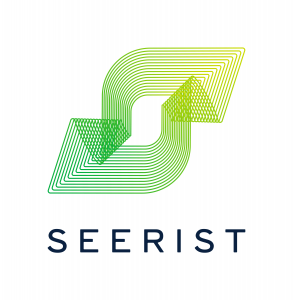 Seerist is the first augmented analytics solution for risk and threat intelligence, delivering greater levels of accuracy and relevance than any alternative technology or service. It combines cutting-edge artificial intelligence and machine learning technology parsing millions of data points with expert human geopolitical analysis drawing on decades of insight. This enables corporations, government and NGO users to better predict what will happen allowing them to make rapid, strategic and reliable decisions. To learn more, visit www.seerist.com
Silver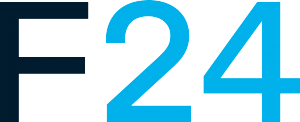 F24 is the leading software-as-a-service (SaaS) provider for alerting and crisis management in Europe. Our portfolio of solutions which include FACT24 and CIM offer highly innovative solutions to help customers worldwide to successfully and efficiently manage incidents, emergencies and critical situations. More than 3,000 clients globally rely on our SaaS solutions for crisis management or the daily communication of confidential information. Our clients operate in sectors ranging from energy, healthcare, industry, finance, IT, tourism and aviation through to a wide variety of public organisations. Our experience makes us international experts on incident and crisis management, as well as confidential communications.
Silver

It's a dangerous world. But you have a business to run. And you can't let what's out there stop you from running it. It's just a matter of finding the right partner. One with the intelligence-gathering assets to anticipate trouble. And with the operational skills to mitigate danger before it hits you.
MAX Security Solutions brings a unique skill-set to protection, prevention and risk management. We don't just react to crises. We anticipate them. We don't just feed you intelligence. We give you what you need to act on it. Not in a cookie-cutter fashion, but through a flexible approach that constantly adapts to your changing needs.
Exhibition Sponsor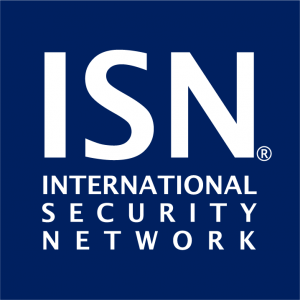 ISN International Security Network GmbH is a globally operating security company, founded in 2005. The core areas of our business are executive protection, investigation services and high-risk management. Our experts have extensive background experience resulting from national and international operations with security relevant issues and worked for authorities such as the police and military. They combine intercultural competence with high quality expertise. ISN Academy provides tailored training concepts not only for corporate or private clients, but also for government institutions. ISN is part of an extensive network of highly skilled partner companies operating on a global scale, and we maintain relationships of trust with governments worldwide. These partnerships allow us to ensure high-quality protection services for our clients around the world. For more information visit us at www.isn.eu.com. Our customized security concepts include:
• Executive protection (armed)
• Property protection
• Event security
• Prime chauffeuer and private aviation service
• Travel Security & Concierge Services
• Training & Education
Supporting Associations

The ACi is a global not-for-profit association founded by corporate investigators to meet the needs of the corporate investigation community in its widest sense, from entrants to seasoned professionals, across all sectors. Investigations are recognised as part of corporate DNA. The global investigations community, and all its related service and technology specialists, is estimated to exceed 500,000 people. Our association exists to serve and to build this growing community, actively promoting diversity, equity and inclusion as central to our member-led mission. We provide platforms for sharing thought leadership, cross-industry insights, networking opportunities and centralised resources. We are developing the gold standard in corporate investigations training, drawing from leading industry experts in our community. We bring together investigators who work internally and externally, in the private and public sectors, NGOs, and not for profits, united in our pursuit for professional excellence in corporate investigations.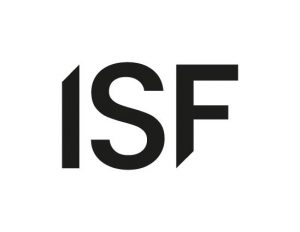 The ISF is a leading authority on information security and risk management. A not-for-profit organisation, we provide independent opinion and guidance on all aspects of information security. We deliver practical solutions to overcome the wide-ranging information security and risk management challenges that impact business.
For more information, visit: www.securityforum.org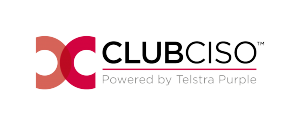 ClubCISO is a global community of 'in role' information security leaders working in public and private sector organisations, founded and funded by Telstra Purple. We are a community of peers, working together to help shape the future of the profession. We are a non-commercial organisation with over 700 members helping to define, support, and promote the critical role and value of information security in business and society. Through ClubCISO, members can build their networks, support and coach their peers, solve problems, and create practical guidance that moves the industry forward.
For more information, visit: www.clubciso.org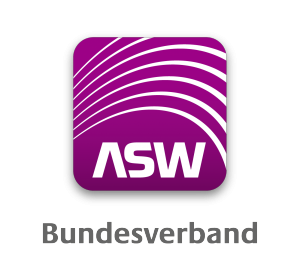 The German Association for Security in Industry and Commerce (ASW Bundesverband) represents the security interests of German companies at the federal and EU level vis-à-vis politicians, the media and the central security authorities. ASW Bundesverband cooperates on a permanent basis with companies in the private sector, decision-makers, security authorities, various universities and research institutions. It is supported by the German regional security associations as well as various specialized federal associations and supporting members.  For more information please visit: www.asw-bundesverband.de

The purpose of the (ISC)² Chapter Germany e.V. is to promote the understanding and importance of information security.
This purpose shall be achieved through discussion, exchange of information and experience as well as publications and seminars for all members and interested parties. Furthermore, the association shall contribute to the promotion of the professional image of information security officers. To this end, we organize regional meetings and events as well as joint visits to trade fairs (it-sa, Cebit, RSA Conference, etc).
In cooperation with school committees and educational policy makers, as well as other (IS) organizations such as ISACA, eco e.V. and BITKOM, we conduct lectures and training sessions for young people and students as well as teachers and lecturers on information security topics.
For conferences and seminars we arrange competent contact persons from our ranks for information security relevant topics for e.g. panel discussions, government committees, examination boards of chambers of commerce, universities etc.

Swiss CyberSecurity is a community of cybersecurity experts, IT professionals, and all those, who are interested in building a secure world.
Swiss CyberSecurity creates a platform where we share knowledge, we spread the voice about CyberSecurity, we increase awareness and we deepen technical knowledge by presenting innovative cyber-defense technologies and solutions.
To be able to achieve this aim we organized more than 100 CyberSecurity conferences with a specific cybersecurity topic, and we meet the community members for a drink to speak about the CyberSecurity news.
Swiss CyberSecurity built a partnership with (ISC)2 and ISACA and the largest cybersecurity conferences in Europe.
Back to Pulse Conferences