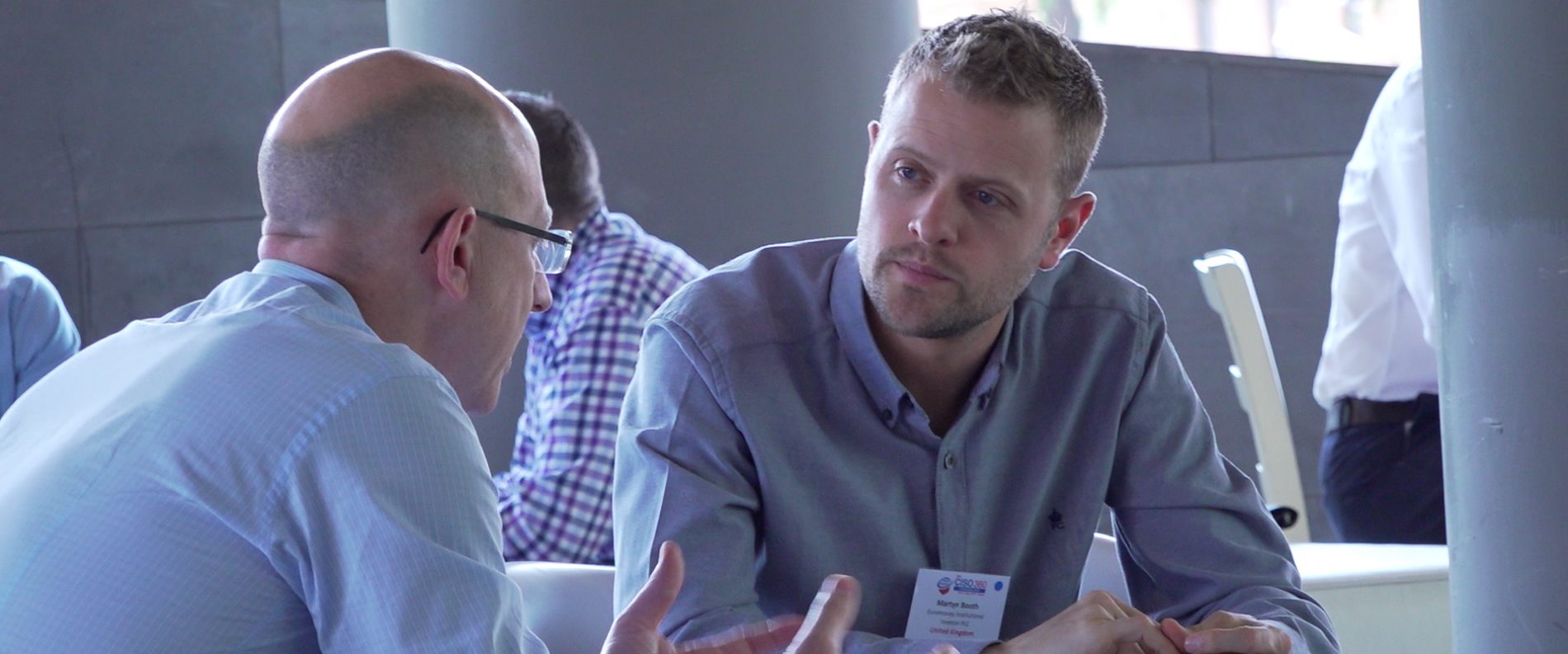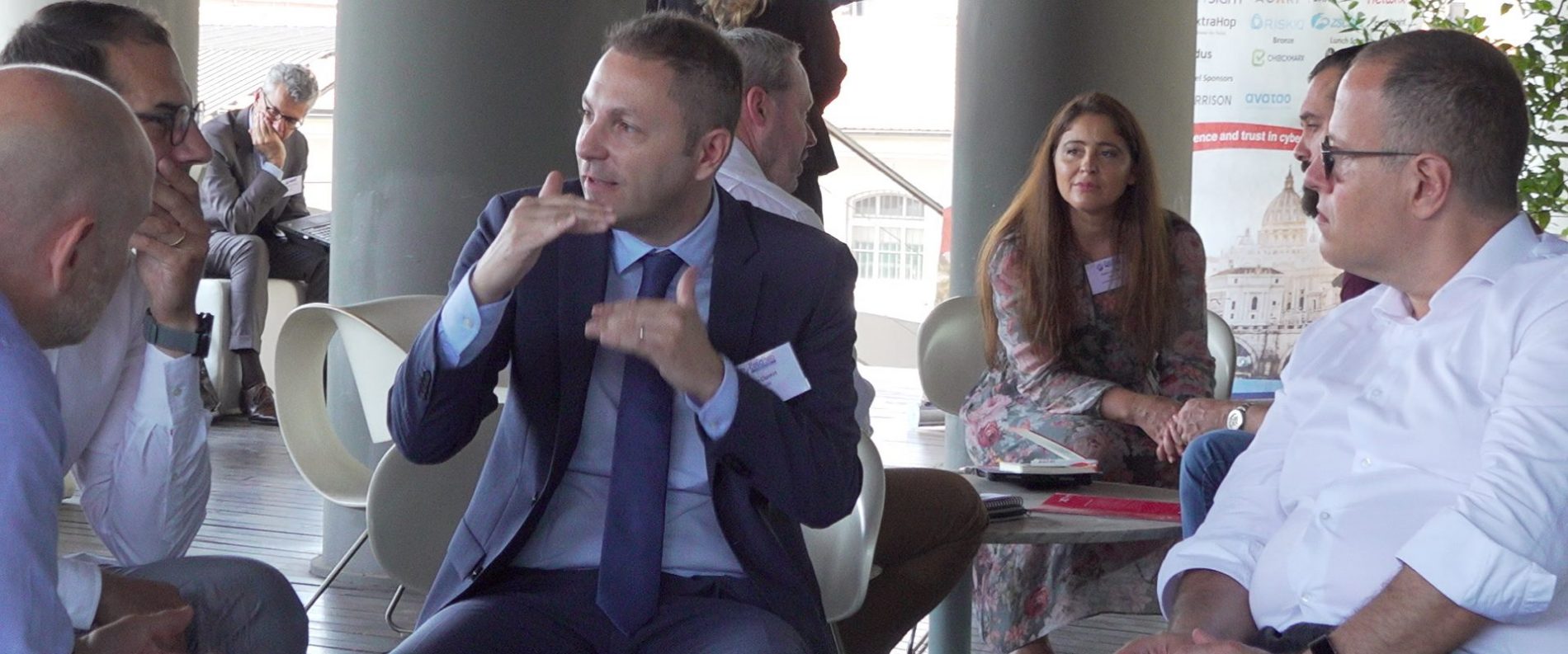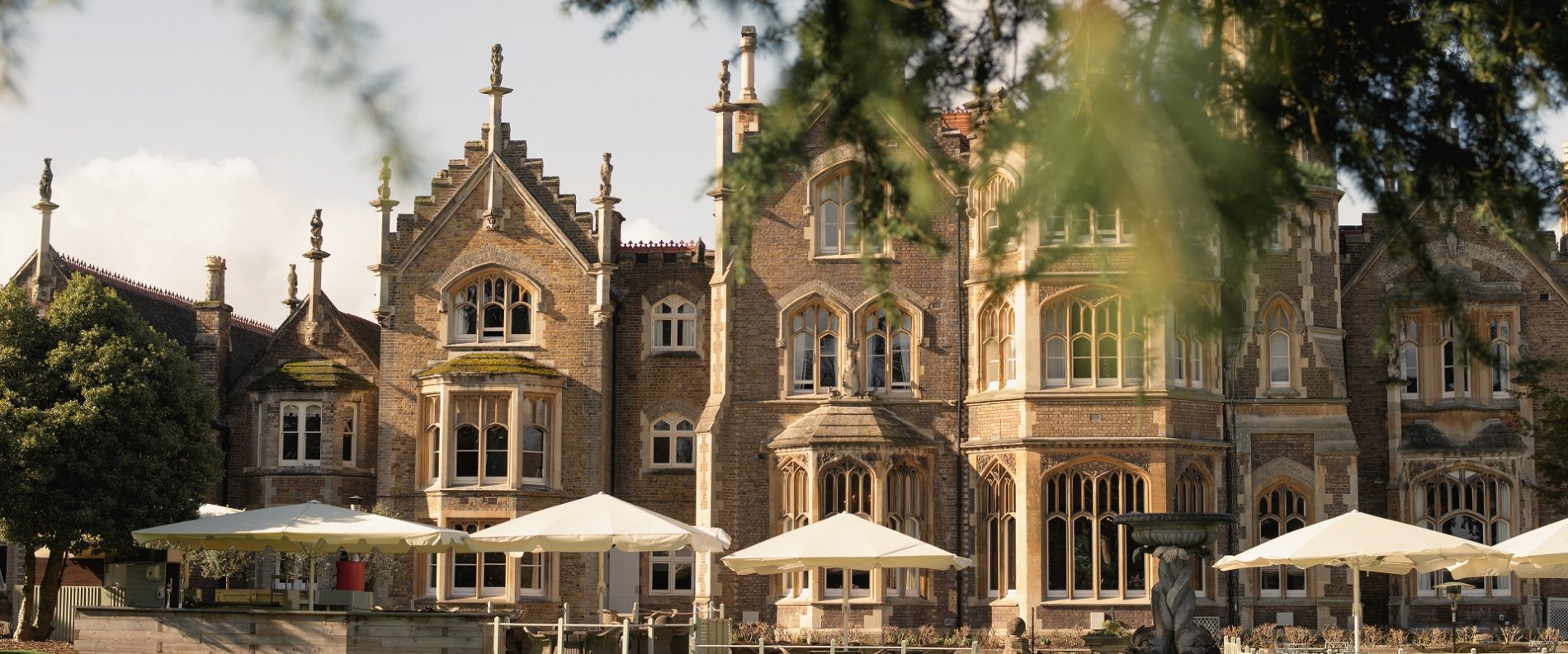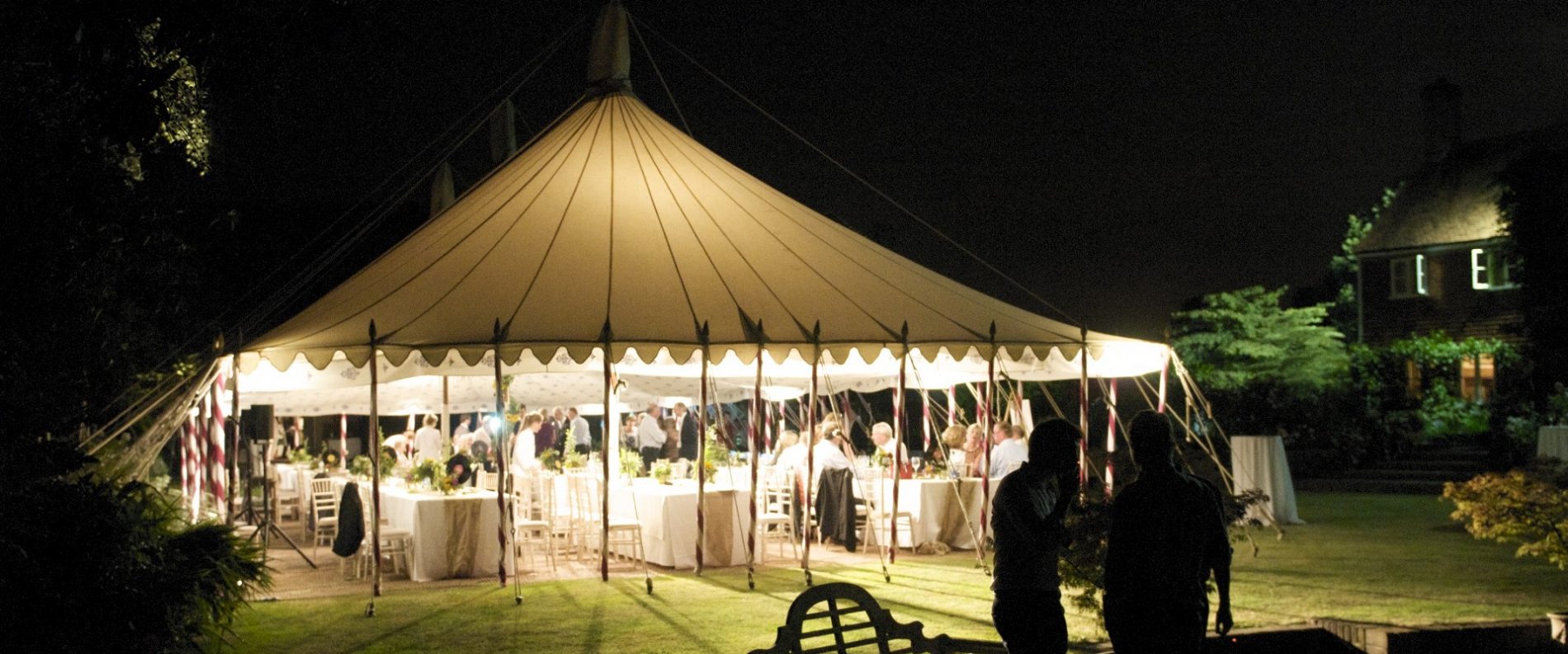 Sponsors 5th CISO 360 Congress 2021
Platinum Sponsors 

BeyondTrust is the worldwide leader in Privileged Access Management (PAM), empowering organizations to secure and manage their entire universe of privileges.  Our integrated products and platform offer the industry's most advanced PAM solution, enabling organizations to quickly shrink their attack surface across traditional, cloud and hybrid environments.
The BeyondTrust Universal Privilege Management approach secures and protects privileges across passwords, endpoints, and access, giving organizations the visibility and control they need to reduce risk, achieve compliance, and boost operational performance.  Our products enable the right level of privileges for just the time needed, creating a frictionless experience for users that enhances productivity.
With a heritage of innovation and a staunch commitment to customers, BeyondTrust solutions are easy to deploy, manage, and scale as businesses evolve. We are trusted by 20,000 customers, including 70 percent of the Fortune 500, and a global partner network.
---

Checkmarx is the Software Exposure Platform for the enterprise. Over 1,400 organizations around the globe rely on Checkmarx to measure and manage software risk at the speed of DevOps. Checkmarx serves five of the world's top 10 software vendors, four of the top American banks, and many government organizations and Fortune 500 enterprises, including SAP, Samsung, and Salesforce.com. Learn more at Checkmarx.com or follow us on Twitter: @checkmarx.
---

SailPoint is the leader in identity security for the cloud enterprise. We're committed to protecting businesses from the inherent risk that comes with providing technology access across today's diverse and remote workforce. Our identity security solutions secure and enable thousands of companies worldwide, giving our customers unmatched visibility into the entirety of their digital workforce, ensuring that each worker has the right access to do their job – no more, no less. With SailPoint as foundational to the security of their business, our customers can provision access with confidence, protect business assets at scale and ensure compliance with certainty.  For more information please visit  www.sailpoint.com
---

Bridewell Consulting is a cyber security services company providing global, 24×7 managed detection and response services and cyber security consultancy. With extensive experience in delivering large-scale transformational projects in highly regulated environments, Bridewell enables organisations to drive strategic change securely, providing a full breadth of end-to-end cyber security services. Its expert team comprises of a diverse range of highly skilled consultants, supported by industry-leading technology, deep technical expertise, accredited methodologies and a client-centric business driven approach. Bridewell delivers a vast number of services across critical national infrastructure, aviation, financial services, government and oil and gas. The company holds several industry accreditations including NCSC, CREST, ASSURE, IASME Consortium, Cyber Essentials Plus, ISO27001, ISO9001 and are a PCI DSS QSA Company.
---

Securonix is redefining SIEM for today's hybrid cloud, data-driven enterprise. Built on big data architecture, Securonix delivers SIEM, UEBA, SOAR, Security Data Lake, NDR, and vertical-specific applications as a pure SaaS solution with unlimited scalability and no infrastructure cost. Securonix reduces noise, prioritizes high fidelity alerts, and detects and responds to advanced insider and cyber threats with behavioral analytics technology that pioneered the UEBA category.
For more information visit www.securonix.com
---

QinetiQ is an integrated global security and defence company. Operating at the leading edge of science and engineering and employing over 6,000 people, including more than 3,000 scientists and engineers. QinetiQ has been established as a Cyber Security service provider and thought leader for longer than almost any other company in the world, continually providing assurance and resilience for our customers in a collaborative way.
Uniting our own and others' technology and know-how to provide distinctive specialist services and products that address our customers' most pressing challenges. We are integrated across the life cycle of critical equipment and infrastructure, undertaking creative research and development, enabling test and evaluation and delivering operational readiness through training and rehearsal.
Create it. Test it. Use it.
www.qinetiq.com/en/what-we-do/cyber
---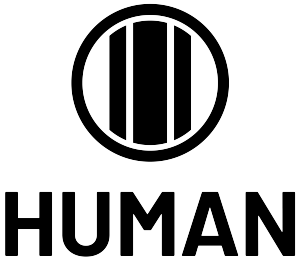 HUMAN (formally White Ops) is a cybersecurity company that protects enterprises from bot attacks to keep digital experiences human.  We have the most advanced Human Verification Engine that protects applications, APIs and digital media from bot attacks, preventing losses and improving the digital experience for real humans. Today we verify the humanity of more than 10 trillion interactions per week for some of the largest companies and internet platforms. Protect your digital business with HUMAN.
To Know Who's Real,  visit www.humansecurity.com
---
Gold Sponsors

Snyk is a developer-first security company that helps software-driven businesses develop fast and stay secure. Snyk is the only solution that seamlessly and proactively finds and fixes vulnerabilities and license violations in open source dependencies and container images. Snyk's solution is built on a comprehensive, proprietary vulnerability database, maintained by an expert security research team in Israel and London. With tight integration into existing developer workflows, source control (including GitHub, Bitbucket, GitLab), and CI/CD pipelines, Snyk enables efficient security workflows and reduces mean-time-to-fix. For more information or to get started with Snyk for free today, visit https://snyk.io.
---

Qualys is a pioneer and leading provider of disruptive cloud-based IT, security and compliance solutions with over 19,000 active customers in more than 130 countries, including a majority of each of the Forbes Global 100 and Fortune 100. Qualys helps organizations streamline and consolidate their security and compliance solutions in a single platform and build security into digital transformation initiatives for greater agility, better business outcomes, and substantial cost savings. The Qualys Cloud Platform and its integrated Cloud Apps deliver businesses critical security intelligence continuously, enabling them to automate the full spectrum of auditing, compliance, and protection for IT systems and web applications across on premises, endpoints, cloud, containers, and mobile environments. Founded in 1999 as one of the first SaaS security companies, Qualys has established strategic partnerships with leading cloud providers like Amazon Web Services, Microsoft Azure and the Google Cloud Platform, and managed service providers and consulting organizations including Accenture, BT, Cognizant Technology Solutions, Deutsche Telekom, DXC Technology, Fujitsu, HCL Technologies, IBM, Infosys, NTT, Optiv, SecureWorks, Tata Communications, Verizon and Wipro. The company is also a founding member of the Cloud Security Alliance. For more information, please visit www.qualys.com
---


Dissatisfied with the available cybersecurity companies, Guy Caspi, Nadav Maman and Eli David (PhD) dedicated themselves to pursuing the uncharted territory of deep learning to find a security product that would stop even the most sophisticated types of attacks. Together, they founded Deep Instinct, the world's first and only deep learning cybersecurity company. Taking this wildly innovative approach necessitated looking at things differently. Instead of looking for a cure, they looked to prevent. And through venturing into the depths of deep learning, they developed an artificial neural network brain that holds an instinctive ability to identify attacks in just milliseconds. Doing so, with the highest rate of detections and minimal false positives. Talk about business continuity! Organizations that have adopted Deep Instinct's cybersecurity products don't even know they've been targeted! No stalling, no work interruptions, no expensive disasters. At Deep Instinct, we prevent what others can't find.
---

Proofpoint is a leading cybersecurity company that protects organizations' greatest assets and biggest risks: their people. With an integrated suite of cloud-based solutions, we help companies around the world stop targeted threats, safeguard their data, and make their users more resilient against cyber attacks. Leading organizations of all sizes, including more than half of the Fortune 1000, rely on us for people-centric security and compliance solutions that mitigate their most critical risks across email, the cloud, social media, and the web.
---

Vectra® protects business by detecting and stopping cyberattacks.
As a leader in network detection and response (NDR), Vectra® protects your data, systems, and infrastructure. Vectra enables your SOC team to quickly discover and respond to would-be attackers – before they act.
 No business or organisation is impervious to cyberattacks. Your existing security tools will prevent 99% of those attacks. But with enough time, bad actors can get past even the most secure barriers. With Vectra, you stop them in their tracks.
 Vectra gives security analysts the ability to rapidly identify suspicious behaviour and activity on your extended network. Whether that activity originates outside the firewall or from within, whether an attack is directed against an on-prem data centre or the cloud, Vectra will find it, flag it, and alert security personnel so they can respond before the damage is done.
 Vectra is Security that thinks®. It uses artificial intelligence and machine learning to improve detection and response over time, eliminating false positives so you can focus on real threats. The result of an unparalleled marriage of security research and data science, Vectra will change the way you think about cybersecurity.
Downloadable assets:
---

Adversaries across the globe, from nation-states to criminal organizations, hold our businesses, democracy, and society at risk through cyberspace. Our mission at AttackIQ is to help solve that problem.
www.attackiq.comhttp://www.attackiq.com
---


Bestman Solutions is a search and selection firm dedicated to meeting the demand for cyber security skills. Bestman Solutions advise CISO's and Heads-of on market factors that could impact their headcount goals and design bespoke solutions to address this. Firmly embedded in the cyber security space, they possess a strong network of exceptional technical and non-technical security practitioners who have helped leaders meet their business objectives.
Owanate Bestman, founder of Bestman Solutions, has spent almost a decade recruiting in the Cyber Security field. Securing individuals and teams that meet specific technical and/ or leadership requirements for some of the world's most innovative firms to the mutual benefit of individuals' career progression and the company's needs. www.bestmansolutions.com
---

Risk Crew is an elite group of product-independent, information governance, risk, and compliance management professionals. We're the forerunners in the design and delivery of effective business information and communication technology risk and security solutions. We understand business risk and compliance and so we also excel in the creation of operative controls and processes to cost-effectively comply with legislation, regulation and best commercial practices such as the Payment Card Industry (PCI), Data Security Standards (DSS), the UK Data Protection Act (DPA) and ISO/IEC 27001. Risk Crew take great pride in the depth and breadth of our technical and tactical knowledge and will work to ensure that it's fully leveraged to provide the greatest benefit to your business objectives. We also put skin in the game and guarantee all of our services. Consequently, we are the selected supplier of choice for hundreds of businesses in virtually every commercial sector across the United Kingdom. www.riskcrew.com 
---

Local knowledge. Global resources. Specialist consultants.
Barclay Simpson is an international recruitment consultancy that specialises in recruiting information and cyber security professionals.
Since 2001, we have provided end-to-end information security recruitment solutions, including permanent, interim and executive hires from analysts through to CISOs, so organisations can create an information security function that's both fit for purpose and future-proof. Whether sourcing a single hire, an interim manager, or building a security function from scratch, our extensive network and niche specialist knowledge make Barclay Simpson ideally positioned to support your security needs.
Our specialist markets:
Security Leadership: CSO / CISO, Director of Information Security, Head of IT Risk, Head of Security Operations, Head of Security Architecture, Cyber Programme Director
Governance, Risk & Compliance: IT & Cyber Risk, IT Resilience, Information Risk, Security Controls & Assurance, 3rd Party Risk & Supplier Assurance
Security Architecture & Engineering: Security Architecture, Security Engineering, Cloud Security, Application Security, DevSecOps
Cyber Operations & Incident Response: Security Operations, Incident Response, Threat Intelligence, Threat & Vulnerability Management, Penetration Testing
Data Protection & Data Privacy: DPO, Data Privacy, Data Protection, Data Security, Data Governance, GDPR
Cyber Transformation & IAM: Cyber / Risk Transformation, Project & Programme Management, Regulatory Change, Cyber Education & Awareness, Identity & Access Management
Why businesses choose Barclay Simpson for their information and cyber security hiring needs:
Market insight
Specialising in information and cyber security, we provide unique insight into the hiring, skills and remuneration trends within this vast and complex sector.
Local knowledge, global solutions
We have a database of nearly 100,000 professionals and deep, niche networks connecting you to the top local and international information and cyber security professionals.
Competitive intelligence
From market mapping to charting competitor organisational structures and strategies, we'll benchmark your function against industry leaders to provide you confidence and assurance.
Consultative approach
From business strategy and advisory services through to implementation and transition strategies, our information and cyber security recruitment services are fully tailored to your needs.
http://barclaysimpson.com/CyberSecurity 
---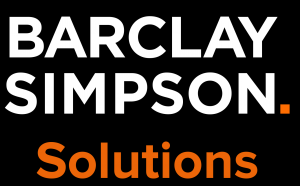 Barclay Simpson Solutions helps empower our clients to achieve business transformation success. We combine our proven industry talent expertise with effective and measurable project & service ownership and reporting. We work in partnership with our sister organisation (Barclay Simpson Associates) to ensure our advisory and project service flexibility utilises industry leading consultants, maintaining our overall strong position in the solutions market. Supporting our clients by providing comprehensive, outcome based engagements operated through a project services (Statement of Work) framework to ensure performance and delivery, Barclay Simpson Solutions provides expertise in project and service outcomes across the following areas, please click on any listed service offering for more information: Project Engagement Services: Governance & Assurance; Cyber Security & Info Sec; Risk & Compliance; Audit.
www.barclaysimpson.com/barclay-simpson-solutions
---
Silver Sponsor 

Synopsys offers the most comprehensive solution for building integrity—security and quality—into your SDLC and supply chain. We've united leading testing technologies, automated analysis, and experts to create a robust portfolio of products and services. This portfolio enables companies to develop customized programs for detecting and remediating defects and vulnerabilities early in the development process, minimizing risk and maximizing productivity. We don't stop when the test is over. As a recognized leader in application security testing, we offer onboarding and deployment assistance, remediation guidance, and training solutions that empower you to optimize your investment.
---
CISO 360 Lunch Sponsor

From the Acropolis to the edge of space, defenders have sought the high ground in order to see farther and turn back attacks. Corelight delivers a commanding view of your network so you can outsmart and outlast adversaries. We capture, interpret, and connect the data that means everything to defenders.
---
CISO 360 Dinner Sponsor

2|SEC Consulting delivers technical assurance and business advisory services to its global client base; from agile start-ups to FTSE 250 organisations.  Our service offering helps organisations to increase their cyber security maturity through a cost-effective service. This also enables the business to do more with existing budgets. We believe that security measures should be implemented intelligently and effectively; with SMART objectives set. 2|SEC Consulting was formed in 2011 by our CEO, Tim Holman. After a security career spanning 20+ years in consulting roles, Tim identified a gap in the market for specialist cyber security services to work alongside in-house IT departments. Our services have continued to develop to support our clients' growing needs. From initial technical assurance services such as Penetration Testing to establishing a business advisory team which helps clients achieve cyber security frameworks such as ISO 27001. In 2018, 2|SEC was rebranded to 2|SEC Consulting to better represent the holistic approach we take to cyber security and information security. Our complete service offering is delivered to help protect our clients throughout all stages of the cyber security risk management lifecycle. We are accredited for CREST, CHECK and, Cyber Essentials Plus. Our consultants also hold an impressive range of cyber security qualifications including CISSP, QSA, PA-QSA, PCI QSA, PCI PA-QSA,  PCIP, CISA, CEH, SANS-GIAC and, ISO 27001 Lead Auditor.
---
Supporting Associations

ClubCISO, powered by Telstra Purple, is a global private members forum for information security leaders working in public and private sector organisations. The community is a non-commercial organisation with over 500 members helping to define, support and promote the critical role and value of information security leaders in business and society. ClubCISO provides a forum in which security leaders can build their network, be involved in proactive discussion, solve problems and create practical guidance that moves the industry forward.
---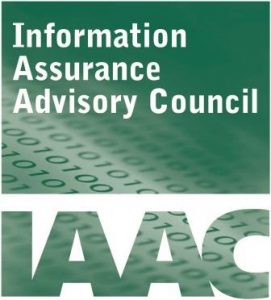 IAAC is a not-for-profit organisation dedicated to developing the Community of Interest (CoI) needed to build safe and resilient cyberspace.  Representing public, private, academic and many industry sectors, the IAAC Community is engaged in the development of policy recommendations to government and corporate leaders at the highest levels. We identify key issues and navigate their complexity to advance collective understanding, and facilitate guiding research into issues that have yet to be adequately explored.  As a diverse community, IAAC is well positioned to advance cybersecurity and resilience for business and society as a whole, examining key challenges from a non-technical business and policy perspective. Projects range from an understanding of needed skills and behaviours to promoting promising practices across communities.
IAAC is a core contributor to the project to establish the new UK Cyber Security Council and works overall to support the cyber security strategies of the UK and devolved governments, including the efforts of the National Cyber Security Centre (NCSC). There are varied opportunities to get involved from regional and national cyber leadership forums to more focussed programmes and workshops. All are by invitation, with participants able to expand their sphere of influence and contribute to an independent resource for the United Kingdom that serves both economic and public interest. If you would like to get involved, please register to join the IAAC Community of Interest or contact us about sponsoring our aims. www.iaac.org.uk; https://www.linkedin.com/company/information-assurance-advisory-council.  Twitter: @theiaac
---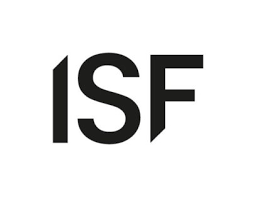 ISF is recognised as a leading, independent, not-for-profit authority on information security and risk management.
The ISF is dedicated to investigating, clarifying and resolving key issues in cyber, information security and risk management and developing best practice methodologies, processes and solutions that meet the business needs of its Members.
ISF Members benefit from harnessing and sharing in-depth knowledge and practical experience drawn from within their organisations and developed through an extensive research and work programme. We provide a confidential forum and framework, which ensures that Members adopt leading-edge information security strategies and solutions.
www.securityforum.org
www.securityforum.org/podcasts-videos/
LinkedIn: information security forum
@SecurityForum
---

ISSA-UK is the leading cyber security networking association here in the UK.  As a not-for-profit organisation we are here to help get cyber security professionals together.  We do this through many of our events run throughout the year from our Chapter meetings to our annual 'Pitch on the Ship' event which is a day full of keynote speakers and our infamous 'Pitch on the Ship' sessions.   Having welcomed over 1,800 members since our beginnings in 2003, the ISSA-UK chapter is the world's most successful chapter.  Join us at our next event to find out more and to connect with other cyber security professionals. www.Issa-uk.org. – LinkedIn: ISSA-UK Twitter: @issauk
Back to Pulse Conferences