Pulse Conferences would like to thank everyone who participated, in-person or virtually in our very special 5th Annual CISO 360 Congress, 7-8 July 2021!  As part of the CISO 360 experience 2021, Pulse will host the virtual CISO 360 Reunion 14 September 2021 – where participants can join roundtables that will pick up and expand upon the key topics and output from July.  A great opportunity to reconnect with new and existing professional CISO friends from around the world.
VIEW RECORDINGS!  5th Annual CISO 360 Congress & Roundtable
7-8 July 2021 – UK / Hybrid. In-Person with partial live-stream


Oakley Court, Windsor, United Kindom 
REGISTER NOW! CISO 360 Reunion
14 September 2021 – Virtual roundtable discussions, keynotes, highlights


Airmeet Virtual Platform 
Cybersecurity as a resilient business asset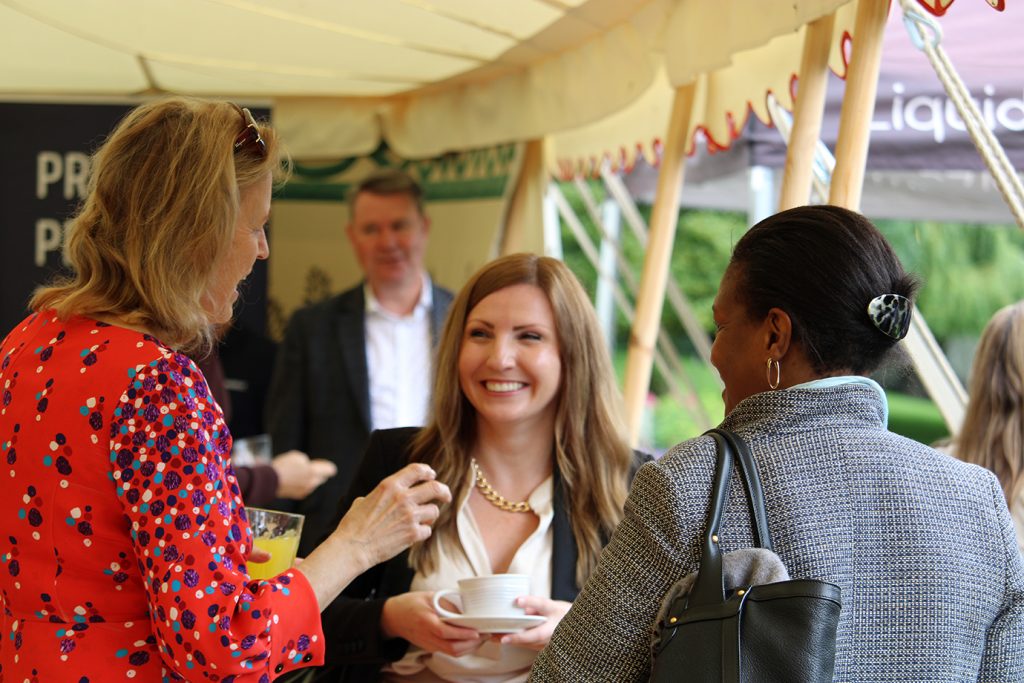 Reunite with or meet new CISOs, cybersecurity practitioners and luminaries CISO 360 Reunion, 14 September
The 5th CISO 360 Congress, hosted as a hybrid event in July 2021 in Windsor, offered the global CISO and cybersecurity community a highly focused thought leadership think tank in which to present and assess the latest strategies for managing cybersecurity – from culture to supply chain through to innovation, transformation and the maximisation of value. 
As an included part of the CISO 360 experience 2021, Pulse cannot wait to welcome back July participants as well as new participants when we host the virtual CISO 360 Reunion on 14 September 2021 (14:00-17:00 BST). Participants will join roundtables that will pick up the key output from the July event!  A great opportunity to reconnect with new and existing professional friends.
The 2021 agenda focuses on leadership and the canny strategic and practical management of cybersecurity as a resilient business asset. CISO-led and shaped according to current and emerging priorities, CISOs will again bring their own experiences to these focused discussions.
The July 2021 experience! 5th CISO 360 Congress…
CISO 360 Congress 2021 was an immersive experience that seized the opportunity to ensure that physical participants were given the time and space to debate and bond with peers within a focused structure. CISOs were invited to join the Pulse team in July 2021 for what was a very special 5th Anniversary of the CISO 360 Congress created and hosted by Pulse Conferences at Oakley Court just outside Windsor, United Kingdom.
There was a live-stream for virtual attendees.  We designed an agenda to ensure that delegates joining us at Oakley Court Windsor could benefit from quality face-to-face interaction and subtle debate, in a safe mainly outside setting. Attendees did not passively listen to presentations that can be done online. Many of the interactive sessions, like the think tanks, and our first fishbowls were held outdoors to make the most of the warm, sunny (sometimes rainy!) weather in July in the beautiful grounds and River Thames setting at Oakley Court, and this kept the fresh air positively flowing!
We were pleased to confirm that the 5th CISO 360 Congress could go ahead as planned and permitted under the "50% capacity, fewer 1,000 people" rule for business events. We originally selected the venue with extensive outdoor grounds as well as indoor areas given that the safety of all participants is our priority. The in-person event will be hosted as  a covid-compliant event in line with current UK government guidelines and measures.
Some of the measures that we took around this event;
All interactive group discussion sessions were hosted outside in the beautiful grounds of Oakley Court (think tanks, fishbowls, roundtable).

The main networking area for Sponsors and coffee was in a large open-sided marquee and on the grass in front by the river Thames.

'Decentralisation' measures from the congress room via usage of screens and live-stream viewing available in the marquee area. The main conference room is limited to 60, tables of 6. Ventilation and open at both ends for fresh air flow

Hired a dedicated person to cleanse the AV equipment and microphones between each usage as 'Chief Sanitiser'!

Lunches on both days outside on the Terrace

One-to-One meetings hosted outside in a dedicated area on the lawn, with regular cleaning of furniture in between and hygiene measures provided

Face coverings used indoors only when in transit, not once seated 

Reduced touch points throughout and in the Sponsors/Networking area – collation of branded give-aways into one collective CISO 360 Gift Bag; Touch free prize draw; Encourage digital assets/use of QR codes for assets and reports

Networking events with inside and outside space – including an open reception on boats!

Attendees could drive to and easily park at the venue if they wished to (no cost, plenty of space)

Networking events – included a welcome drinks reception on Tuesday 6 July outside on the terrace at Oakley Court and the main networking reception (on boats, tables of 6) and dinner (outside and inside spaces, tables of 6) on Wednesday 7 July.

For those who were unable to travel – Virtual delegates could view the live-stream (circa 3 hours per day) directly from Oakley Court and interact with speakers on the stage in real time to ask questions. There is also the opportunity to join 'Birds of a Feather' freestyle roundtable discussions with peers who share the same interests
We were thrilled to welcome everyone to what was a safely executed, well-ventilated and compliant event for in-person attendees and a fascinating partial live-stream for those joining virtually!
Many thanks to those who provided such wonderful feedback. The Pulse team were overwhelmed by your response. Thank you.