2018 Sponsors
Platinum Sponsor



Telstra is a leading telecommunications and technology company with a proudly Australian heritage and a longstanding, growing international business.
Today, it has around 33,000 employees offering consumer, small business and enterprise services, with over 3,000 based in more than 20 countries outside of Australia. Telstra Enterprise is a division of Telstra that provides data and IP networks and network application services, such as managed networks, unified communications, cloud, industry solutions and integrated services. These services are underpinned by our subsea cable network, one of the largest in the Asia Pacific region, with licenses in Asia, Europe and the Americas, and access to more than 2,000 Points-of-Presence around the world.
Our customers are global, our people are local and our assets are anchored in Asia. Over several decades we have established one of the largest subsea cable networks in Asia-Pacific, with a unique and diverse set of infrastructure that offers access to the most intra-Asia lit capacity and largest subsea cable system in Asia Pacific.
The network plays a crucial role underpinning the digital economy in Asia-Pacific, meeting the needs of wholesale and enterprise customers around the world. We also provide sophisticated network application services and have growing interests in software, video delivery, e-commerce and health.
Growing our business globally is a strategic priority for Telstra, and we are focused on being the leading service provider for our customers across Asia-Pacific. We are also seeking to leverage our capabilities and assets to capture connectivity opportunities in industries where technology is creating competitive disruption.
---
Gold Sponsors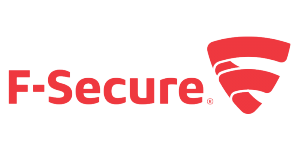 360 degree protection – It takes a combination of the latest human expertise and continuously improving technology to comprehensively predict, prevent, detect and respond to threats.
Rest easy – F-Secure's holistic portfolio of cyber security solutions will cover all of your organization's cyber security needs.
Our extensive human knowledge and insight, combined with smart software and cutting edge AI, merge into a single entity, dedicated to protecting you. This is Live Security.
---

IBM Resilient's mission is to help organizations thrive in the face of any cyberattack or business crisis. The award-winning Incident Response Platform (IRP) empowers security teams to analyze, respond to and mitigate incidents faster, smarter and more efficiently. Part of IBM Security, the Resilient IRP also integrates security technologies into a single hub and provides easy workflow customization and process automation. With Resilient, security teams can have best-in-class response capabilities. Resilient has more than 100 global customers, including 30 of the Fortune 500 and partners in more than 20 countries. www.resilientsystems.com
---

CyberArk is the only security company laser-focused on striking down targeted cyber threats, those that make their way inside to attack the heart of the enterprise. Dedicated to stopping attacks before they stop business, CyberArk is trusted by the world's leading companies — including more than 50% of the Fortune 100 — to protect their highest-value information assets, infrastructure and applications.
For over a decade CyberArk has led the market in securing enterprises against cyber attacks that take cover behind insider privileges and attack critical enterprise assets. Today, only CyberArk is delivering a new category of targeted security solutions that help leaders stop reacting to cyber threats and get ahead of them, preventing attack escalation before irreparable business harm is done. At a time when auditors and regulators are recognizing that privileged accounts are the fast track for cyber attacks and demanding stronger protection, CyberArk's security solutions master high-stakes compliance and audit requirements while arming businesses to protect what matters most.
With offices and authorized partners worldwide, CyberArk is a vital security partner to more than 3,300 global businesses, including:
More than 50% of the Fortune 100
More than 25% of the Global 2000
CyberArk has offices in the U.S., Israel, Australia, France, Germany, Italy, Netherlands, Singapore, Turkey and the U.K. Learn more about CyberArk by listening to Udi Mokady, Chairman & CEO discuss Privileged Account Security.
---

Darktrace is the world's leading machine learning company for cyber security. Created by mathematicians from the University of Cambridge, Darktrace's Enterprise Immune System uses AI algorithms that mimic the human immune system to defend enterprise networks of all types and sizes. Our self-learning approach is the first non-consumer application of machine learning to work at scale, across all network types, from physical, virtualized, and cloud, through to IoT and industrial control systems. By applying its unique, unsupervised machine learning, Darktrace has identified 30,000 previously unknown threats in over 2,400 networks, including zero-days, insider threats and subtle, stealthy attacks. www.darktrace.com.
---

SecureLink is the market leading provider of cyber security in Europe. With over 15 years of experience, we are trusted by some of the world's largest brands. We are experts at designing, delivering, managing and supporting leading cyber security solutions.
Our philosophy is very simple. We empower organisations to protect themselves in an increasingly online world so that they can maintain trust and confidence. Put simply, we safely enable business. securelink.co.uk
---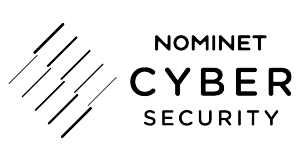 Nominet Cyber Security is a leader in helping government and enterprise organisations protect mission critical infrastructure from vulnerabilities including Malware, Phishing, Botnets, Cryptomining, Data Exfiltration and Misconfigurations. Our worldwide patented DNS security platform monitors live inbound and outbound network traffic and analyses billions of packets of DNS data in real time, helping customers detect and block known and unknown malicious threats before they harm your business. Our platform deploys in minutes with no cumbersome endpoint rollout and can either be managed in-house by your security team, or trust the Nominet expertise to manage and analyse your DNS service.
The rich APIs enable integration of curated DNS threat information into existing SIEM solutions and management reporting systems, to speed up response time, stop propagation and provide richer intelligence for forensics.
The UK Government depends on Nominet to protect the UK public sector DNS service to stop the use of DNS for malware distribution and operation. For further information, please visit https://www.nominet.uk/dns-cyber/
---

BitSight transforms how companies manage third and fourth party risk, underwrite cyber insurance policies, benchmark security performance, and assess aggregate risk with objective, verifiable and actionable Security Ratings. BitSight Security Ratings are a daily measurement of an organization's security performance.
Generated through externally observable data
Range from 250 to 900
Lower ratings correlate to a higher data breach risk
BitSight Discover instantly identifies single points of failure and highlights risky service providers connected to any vendor in the supply chain. With BitSight Discover, organizations can improve assessment processes and continuously monitor their extended ecosystem.
BitSight Sovereign Security Ratings are used to assess cyber risk at a national level. They take the burden of manual collection & analysis from agencies tasked with securing critical infrastructure, providing actionable insight into threats and guiding remediation with the appropriate parties.
---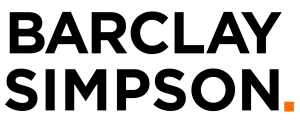 Barclay Simpson is a specialist international corporate governance recruitment company providing contingent and retained permanent recruitment solutions and interim contract services. Our consultants, based in our offices in London, and New York work with our clients throughout the UK, Europe, the Middle East and North America. We recruit for a wide range of leading commercial, banking, financial services, professional services and public sector organisations. We specialise in recruiting for the distinct but interrelated disciplines of Internal & IT Audit; Risk Management; Compliance; Security & Resilience; Legal and Treasury. www.barclaysimpson.com
---
CISO Breakfast Sponsor

Company85 is an independent IT infrastructure and security services firm which leads change, strips out cost and safeguards information.
Headquartered in London, we provide data centre, workspace, cloud, security and network services to some of the biggest global organisations in the public and private sector across the UK and the world.
We speak honestly and confidentially to people in all types of organisations about the practical steps they can take to feel confident about their cyber security.  Some of the companies who trust us include AstraZeneca, Prudential, Murphy, Tullett Prebon, Cyberark, Hitachi Rail Europe and GSK.
Voted Services Company of the Year (2016 BCS UK IT Awards) and Security Team of the Year in 2016 and 2017 (Computing Security Excellence Awards), Company85 was particularly commended for innovative thought leadership around subjects such as GDPR, and our pioneering vCISO service.
---
Silver Sponsors

ExtraHop provides network security analytics powered by AI, with unprecedented depth and breadth of visibility, advanced behavioral analytics, and investigation automation capabilities. Using real-time analytics and ML-driven anomaly detection, ExtraHop Reveal(x) enables security teams to accelerate investigations, reduce false positives, and optimize the capabilities of expert security analysts.
The ExtraHop Reveal(x) 3-in-1 workflow provides full context, transaction details, and full packets within one click, accelerating investigations and remediation of threats against our customers' most critical assets. www.extrahop.com
---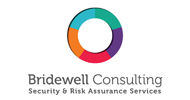 Bridewell consultants are highly qualified and motivated cyber security experts. Our focus is to secure our clients' information, technology, and networks from the many threats that they face. We provide leadership, understanding and solutions to allow our clients to benefit from the huge opportunities that the digital economy brings. We believe a strong defence and better cyber skills are essential in every organisation. We understand cloud technologies, cloud security and how to design, implement and review their deployment for a business. Bridewell are pleased to announce our company and our Audit & Review service has been recognised and certified by the National Cyber Security Centre – NCSC.  www.bridewellconsulting.com
---
Bronze Sponsor


SailPoint's identity management solutions provide complete visibility into who is doing what, what kind of risk that represents, and allows you to take action. It links people, applications, data and devices to create an identity-enabled enterprise. www.sailpoint.com
---
Silver & Cocktail Sponsor

Cymmetria is a startup offering a pioneering cyber deception solution, based on breadcrumbs and decoys that lead attackers away from valuable targets. With Cymmetria, organisations gain the ability to detect threats, shape attacker behavior, and mitigate attacks.  Founded in 2014 by security experts Gadi Evron and Dean Sysman, Cymmetria is changing the asymmetry of cyber security, tilting the traditional security odds so that hackers are the ones left vulnerable. www.cymmetria.com.