Platinum & Dinner Sponsor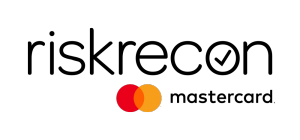 RiskRecon, a Mastercard Company, enables you to easily achieve better risk outcomes for your enterprise and your supply chain. RiskRecon's cybersecurity ratings and assessments make it easy for you to understand and act on your risks, delivering accurate, risk-prioritized action plans custom-tuned to match your risk priorities.
RiskRecon traces its beginnings to 2011 when our founder, Kelly White, asked himself, "Is it possible to measure the security program quality of any company simply by looking its Internet-facing presence?"
Kelly is a long-time information security practitioner and bank CISO who witnessed first-hand the need for adapting third-party risk controls to meet the new challenges resulting from decentralized IT and SaaS apps. He has many years of hands-on experiencing building big data and analytics solutions to detect fraud and security vulnerabilities in high-velocity transaction environments.
Like most organizations at the time, his bank's third-party risk management assessments relied heavily on questionnaires and other vendor attestations. This approach worked well ten years ago with a small number of large vendors, mostly in-house deployments, purchases controlled by central IT, and a well-defined set of Internet vulnerabilities. With the decentralization of IT purchasing and rapid adoption of SaaS, this approach was becoming less effective and more resource-intensive.
What if instead of trying to use the "old" risk management model, his institution could trust an objective source that automatically pinpointed specific gaps in any organization's security programs and performance? Questionnaires and surveys are helpful in evaluating one's intent but provide little verifiable insight into actual practices and discipline.
After realizing there were no such solution available, he decided to build his own. After testing and validating his solution with many peers, Kelly decided to pursue the idea full time and founded RiskRecon, officially incorporating in October of 2015.
RiskRecon is headquartered in Salt Lake City, UT with a presence in Boston, MA and representatives around the world.
Back to Pulse Conferences