Thank you to the sponsors at our 3rd C
ISO 360 Middle East 2021!


HUMAN (formally White Ops) is a cybersecurity company that protects enterprises from bot attacks to keep digital experiences human.  We have the most advanced Human Verification Engine that protects applications, APIs and digital media from bot attacks, preventing losses and improving the digital experience for real humans. Today we verify the humanity of more than 10 trillion interactions per week for some of the largest companies and internet platforms. Protect your digital business with HUMAN.
To Know Who's Real,  visit www.humansecurity.com
---


Darktrace (FTSE: DARK:L) is a global leader in cyber security AI, and protects over 5,500 customers worldwide from advanced threats, including ransomware, email phishing and attacks against the cloud and SaaS. Powered by Self-Learning AI, Darktrace's digital immune system autonomously stops in-progress attacks against corporate systems and critical national infrastructure, preventing cyber disruption. The company is headquartered in Cambridge, UK, and has more than 1,600 employees and over 30 offices worldwide. Darktrace was named one of TIME magazine's 'Most Influential Companies' for 2021.  www.darktrace.com/en/
---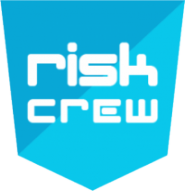 Risk Crew is an elite group of product-independent, information governance, risk, and compliance management professionals. We're the forerunners in the design and delivery of effective business information and communication technology risk and security solutions. We understand business risk and compliance and so we also excel in the creation of operative controls and processes to cost-effectively comply with legislation, regulation and best commercial practices such as the Payment Card Industry (PCI), Data Security Standards (DSS), the UK Data Protection Act (DPA) and ISO/IEC 27001. Risk Crew take great pride in the depth and breadth of our technical and tactical knowledge and will work to ensure that it's fully leveraged to provide the greatest benefit to your business objectives. We also put skin in the game and guarantee all of our services. Consequently, we are the selected supplier of choice for hundreds of businesses in virtually every commercial sector across the United Kingdom. www.riskcrew.com 
Back to Pulse Conferences