"The best cybersecurity event that I have ever attended. I look forward to seeing you next year!"
– Manoj Wadhowa, Senior Manager, Cybersecurity, EY Singapore

"A very thoughtful event, great networking and industrial expertise in the room to learn from!" 
– Ryan Chan, Director, Security, Laureate International Universities Malaysia

"If you want to hear real CISO experiences, you must attend this event!"
–Chuan-Wei Hoo, CISO, ST Engineering, Singapore
Welcome 2022 Sponsors to Date
Platinum – Networking Dinner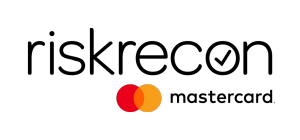 RiskRecon, a Mastercard Company, enables you to easily achieve better risk outcomes for your enterprise and your supply chain. RiskRecon's cybersecurity ratings and assessments make it easy for you to understand and act on your risks, delivering accurate, risk-prioritized action plans custom-tuned to match your risk priorities.
RiskRecon traces its beginnings to 2011 when our founder, Kelly White, asked himself, "Is it possible to measure the security program quality of any company simply by looking its Internet-facing presence?"
Kelly is a long-time information security practitioner and bank CISO who witnessed first-hand the need for adapting third-party risk controls to meet the new challenges resulting from decentralized IT and SaaS apps. He has many years of hands-on experiencing building big data and analytics solutions to detect fraud and security vulnerabilities in high-velocity transaction environments.
Like most organizations at the time, his bank's third-party risk management assessments relied heavily on questionnaires and other vendor attestations. This approach worked well ten years ago with a small number of large vendors, mostly in-house deployments, purchases controlled by central IT, and a well-defined set of Internet vulnerabilities. With the decentralization of IT purchasing and rapid adoption of SaaS, this approach was becoming less effective and more resource-intensive.
What if instead of trying to use the "old" risk management model, his institution could trust an objective source that automatically pinpointed specific gaps in any organization's security programs and performance? Questionnaires and surveys are helpful in evaluating one's intent but provide little verifiable insight into actual practices and discipline.
After realizing there were no such solution available, he decided to build his own. After testing and validating his solution with many peers, Kelly decided to pursue the idea full time and founded RiskRecon, officially incorporating in October of 2015.
RiskRecon is headquartered in Salt Lake City, UT with a presence in Boston, MA and representatives around the world.
---

Ground Labs enables organizations to discover and remediate all of their data across multiple types and locations — on servers, on desktops and in the cloud. Ground Labs serves as the most comprehensive and trusted solution in the enterprise to confidently mitigate risk and find sensitive data. Ground Labs' core focus is to develop technology to meet the increasing challenges of data management and regulatory compliance. This is shown with our flagship products of Enterprise Recon and Card Recon, along with our continued development of future solutions to address the complexities, challenges and intricacies of data discovery. Since the company's inception, we have remained faithful to our commitment and core focus of discovering data, no matter where it resides. https://www.groundlabs.com/

HUMAN is a cybersecurity company that safeguards 500+ customers from sophisticated bot attacks, fraud and account abuse. We leverage modern defense—internet visibility, network effect powered by collective protection, and disruptions—to enable our customers to increase ROI and trust while decreasing end-user friction, data contamination, and cybersecurity exposure. Today we verify the humanity of more than 15 trillion interactions per week across advertising, marketing, e-commerce and enterprise security, putting us in a position to win against cybercriminals. Protect your digital business with HUMAN. To Know Who's Real, visit www.humansecurity.com.
---
Gold – Networking Welcome Reception

BeyondTrust is the worldwide leader in intelligent identity and access security, empowering organizations to protect identities, stop threats, and deliver dynamic access to empower and secure a work-from-anywhere world. Our integrated products and platform offer the industry's most advanced privileged access management (PAM) solution, enabling organizations to quickly shrink their attack surface across traditional, cloud and hybrid environments.
BeyondTrust protects all privileged identities, access, and endpoints across your IT environment from security threats, while creating a superior user experience and operational efficiencies.  With a heritage of innovation and a staunch commitment to customers, BeyondTrust solutions are easy to deploy, manage, and scale as businesses evolve. We are trusted by 20,000 customers, including 75 of the Fortune 100, and a global partner network. Learn more at www.beyondtrust.com.
---


Darktrace (DARK.L), a global leader in cyber security artificial intelligence, is on a mission to free the world of cyber disruption. Breakthrough innovations in our Cyber AI Research Centre in Cambridge, UK have resulted in over 100 patents filed and research published to contribute to the cyber security community. Rather than study attacks, our technology continuously learns and updates its knowledge of 'you' and applies that understanding to optimize your state of optimal cyber security. We are delivering the first ever Cyber AI Loop, fuelling a continuous end-to-end security capability that can autonomously spot and respond to novel in-progress threats within seconds. Darktrace employs over 2,000 people around the world and protects over 7,400 customers globally from advanced cyber threats. Darktrace was named one of TIME magazine's 'Most Influential Companies' in 2021. To learn more, visit https://darktrace.com.
---

WithSecureTM is cyber security's reliable partner. IT service providers, MSSPs and businesses along with the largest financial institutions, manufacturers, and thousands of the world's most advanced communications and technology providers trust us for outcome-based cyber security that protects and enables their operations. Our AI-driven protection secures endpoints and cloud collaboration, and our intelligent detection & response is powered by experts who identify business risks by proactively hunting for threats and confronting live attacks. Our consultants partner with enterprises and tech challengers to build resilience through evidence-based security advice. With more than 30 years of experience in building technology that meets business objectives, we've built our portfolio to grow with our partners through flexible commercial models.
www.withsecure.com
WithSecure is also the sponsor of
CISO 360 Dinner Roundtable discussion:

Effective Incident Response – DON'T PANIC!



14 September (17:00-20:30), Private Dining Room – The Fullerton Hotel Singapore
Back to Pulse Conferences