Sponsors – CISO 360 USA 2020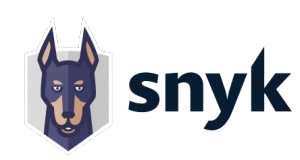 Snyk is a developer-first security company that helps software-driven businesses develop fast and stay secure. Snyk is the only solution that seamlessly and proactively finds and fixes vulnerabilities and license violations in open source dependencies and container images. Snyk's solution is built on a comprehensive, proprietary vulnerability database, maintained by an expert security research team in Israel and London. With tight integration into existing developer workflows, source control (including GitHub, Bitbucket, GitLab), and CI/CD pipelines, Snyk enables efficient security workflows and reduces mean-time-to-fix. For more information or to get started with Snyk for free today, visit https://snyk.io.

TDI's journey began in 2001 with a dream to provide the best in cybersecurity and has grown into a world-class consulting firm offering innovative services and solutions to government agencies and commercial clients around the world. After 20 incredible years spent perfecting cybersecurity professional services, engineering, and consulting, TDI has captured and automated our know-how in the CnSight platform. CnSight is a breakthrough cybersecurity solution that provides automated Cyber Risk, Effectiveness & Performance Management insights to security and business leaders who want to mature their security programs. It's lightweight and first of its kind, capable of ingesting data from anything to provide cyber situational awareness, continuous monitoring, risk and vulnerability management, metrics tied to business objectives, executive-level analytics and visualization on the effectiveness of cyber programs, and much more. CnSight automatically manages risk by effectively measuring cyber performance and maturity, transforming an organization's tools, goals, and assets into attributable KPIs and actions.
Visit https://www.tdisecurity.com/, https://twitter.com/tdisecurity, https://cnsight.io/

Certes Networks Provable Security™ introduces a new way to think about data security and the effectiveness of an organization's security strategy.  Based on the Certes Five Pillars, or key performance indicators (KPIs), we offer features that are quantifiable, measurable and outcomes driven.  Our encryption management solution delivers on these KPIs and is able to quantify the network security role to build, modify and measure a security strategy that aligns and protects the needs of the organization while preventing data breaches and mitigating risk.
Headquartered in the U.S. with a global presence in Europe, Middle east and Asia Pac, Certes Networks has been delivering data security technology solutions to enterprises and governments around the world for over 15 years.  Our technology is deployed across 1000 customers in nearly 100 countries and is certified for FIPS 140-2 and Common Criteria EAL4+. Our global footprint of organizations using Certes technology has helped customers to meet national, international and industry-specific regulations.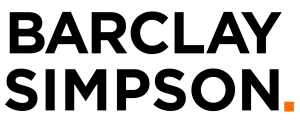 Barclay Simpson is a specialist international corporate governance recruitment company providing contingent and retained permanent recruitment solutions and interim contract services. Our consultants, based in our offices in London, and New York work with our clients throughout the UK, Europe, the Middle East and North America. We recruit for a wide range of leading commercial, banking, financial services, professional services and public sector organisations. We specialise in recruiting for the distinct but interrelated disciplines of Internal & IT Audit; Risk Management; Compliance; Security & Resilience; Legal and Treasury. www.barclaysimpson.com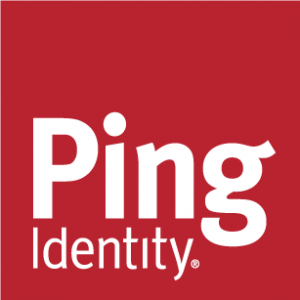 Our mission is to secure the digital world through Intelligent Identity. For the world's largest organizations, we help prevent security breaches, increase employee and partner productivity and provide personalized customer experiences. Enterprises choose Ping for a scalable and secure intelligent identity platform that supports diverse enterprise use cases and has been proven across more than half of the Fortune 100. They stay with Ping for ease of integration with their existing infrastructure and investments, hybrid IT deployment options that keep pace with their cloud strategy, world class network of partners, and Ping's singular focus on enterprise customers and their success.
www.pingidentity.com/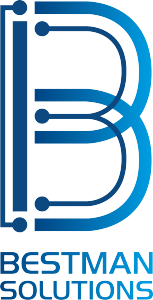 Bestman Solutions is a search and selection firm dedicated to meeting the demand for cyber security skills. Bestman Solutions advise CISO's and Heads-of on market factors that could impact their headcount goals and design bespoke solutions to address this. Firmly embedded in the cyber security space, they possess a strong network of exceptional technical and non-technical security practitioners who have helped leaders meet their business objectives.
Owanate Bestman, founder of Bestman Solutions, has spent almost a decade recruiting in the Cyber Security field. Securing individuals and teams that meet specific technical and/ or leadership requirements for some of the world's most innovative firms to the mutual benefit of individuals' career progression and the company's needs.
www.bestmansolutions.com
Back to Pulse Conferences