The 4th CISO 360 Middle East 2023 will be hosted at the Marriott Resort Palm Jumeirah. Located on the beach of the iconic Palm Jumeirah, the first Marriott Resort in Dubai.
The Marriott Resort Palm Jumeirah offers the best of both worlds, catering to both the leisure seeking and dynamic business traveler. With the convenient conjunction to Dubai's Sheikh Zayed Road, connecting the downtown area and the Burj Khalifa with the main shopping malls and business districts, the resort is the ideal starting point to explore all that Dubai has to offer.
In front of the resort is the Palm West Beach promenade where guests can relax on the resort's private beach, swim or enjoy water sports in the waters of the Arabian Gulf.
Pulse Conferences can offer a very special discounted accommodation for participants of the 4th CISO 360 Middle East at the Marriott Resort Palm Jumeirah. These discounted rates are inclusive of breakfast, WIFI, vat and service charge.

Single occupancy discounted price is AED 1,000 per night and double occupancy AED 1,100. Availability is limited so please contact sanna.chapman@pulseconferences.com for accommodation enquiries and bookings.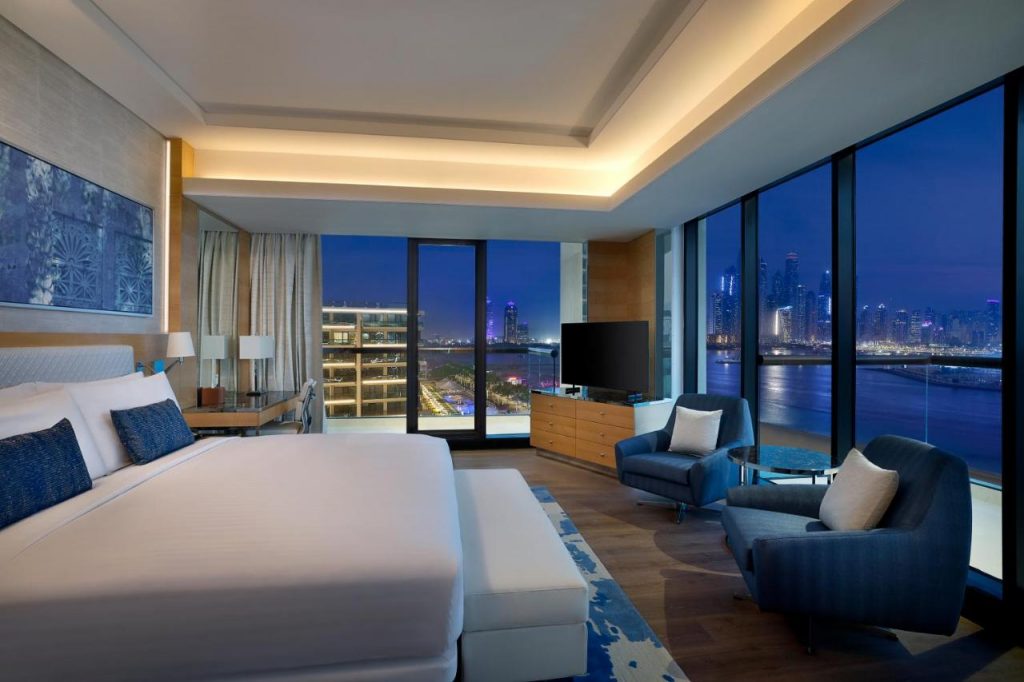 *Special event rates are limited and only guaranteed until 9th January 2023, pending availability at time of booking, so book quickly not to miss out.
*Rates are inclusive of 7% Municipality fees, 10% service charge and 5% VAT per room per night
*Rates quoted are inclusive of Tourism Dirham fee of AED 20 per bedroom per night
*Rates quoted are inclusive of buffet breakfast in the all-day dining restaurant.
*Complimentary Wi-Fi in all guest rooms and hotel premises
* Preferences of bed type and any other special requirements are subject to availability
*Guests will have to provide own credit card information to guarantee their bookings.
*Security note: We do not use any 3rd party agencies to book accommodation on our behalf. All accommodation bookings should be made with the venue itself or Pulse Conferences.
Conference venue
The Marriott Resort Palm Jumeirah, Dubai offers state-of-the-art meeting facilities complemented by expert catering and audio-visual resources.
The CISO 360 Middle East will be hosted in The Grand Ballroom featuring high-tech facilities and elegant high ceiling. Directly outside the ballroom is the foyer which will offer the ideal setting for our networking hub of the CISO 360 Middle East where all coffee breaks will be hosted. Lunch will be served in the all-day dining restaurant.
Location
Marriott Resort Palm Jumeirah, Dubai
Palm West Beach, Palm Jumeirah Road, Dubai
www.marriott.co.uk/hotels/travel/dxbpj-marriott-resort-palm-jumeirah-dubai/

West Beach promenade is directly outside the hotel, with a private beach & choice of restaurants. Nearby is the Dubai Marina which features the Marina Mall and various restaurants.
Estimated travel time with taxi from Dubai International Airport: 27 minutes
Back to Pulse Conferences