Welcome Sponsors!
4th Cyber Exchange 360: Talk to the Board 2022
Platinum – Networking Reception & Report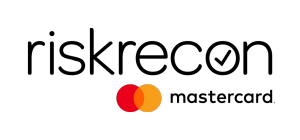 RiskRecon, a Mastercard Company, enables you to achieve better risk outcomes for your enterprise and your digital supply chain. RiskRecon's cybersecurity ratings and assessments make it easy for you to understand and act on your risks, delivering accurate, risk-prioritized action plans custom-tuned to match your risk priorities. Learn more about RiskRecon and request a demo at www.riskrecon.com.
Platinum Sponsors

Ping Identity is the Intelligent Identity solution for the enterprise. We enable companies to achieve Zero Trust identity-defined security and more personalized, streamlined user experiences. The Ping Intelligent Identity™ platform provides customers, workforce, and partners with access to cloud, mobile, SaaS and on-premises applications across the hybrid enterprise. Over half of the Fortune 100 choose us for our identity expertise, open standards, and partnerships with companies including Microsoft and Amazon. We provide flexible identity solutions that accelerate digital business initiatives, delight customers, and secure the enterprise through multi-factor authentication, single sign-on, access management, intelligent API security, directory, and data governance capabilities.
For more information, visit  www.pingidentity.com

QinetiQ is an integrated global security and defence company. Operating at the leading edge of science and engineering and employing over 6,000 people, including more than 3,000 scientists and engineers. QinetiQ has been established as a Cyber Security service provider and thought leader for longer than almost any other company in the world, continually providing assurance and resilience for our customers in a collaborative way.
Uniting our own and others' technology and know-how to provide distinctive specialist services and products that address our customers' most pressing challenges. We are integrated across the life cycle of critical equipment and infrastructure, undertaking creative research and development, enabling test and evaluation and delivering operational readiness through training and rehearsal.
Create it. Test it. Use it.
Gold Sponsors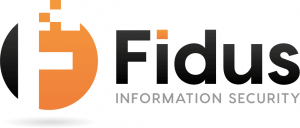 We are a handpicked, passionate, team of security professionals providing Penetration Testing and Cyber Security Consulting services throughout the UK and worldwide. We work with each client from the scoping through to the report delivery and all following remediation to ensure you have our full attention throughout the entire process. Fidus are a CHECK, TIGER and Cyber Scheme approved company with CREST qualified consultants.

Funded by world-class investors including Silver Lake Partners, Sequoia Capital, GV, Riverwood Capital, and others, SecurityScorecard is the global leader in cybersecurity ratings with more than 11 million companies continuously rated. Founded in 2013 by security and risk experts Dr. Aleksandr Yampolskiy and Sam Kassoumeh, SecurityScorecard's patented rating technology is used by over 25,000 organizations for enterprise risk management, third-party risk management, board reporting, due diligence, and cyber insurance underwriting. SecurityScorecard continues to make the world a safer place by transforming the way companies understand, improve and communicate cybersecurity risk to their boards, employees and vendors. Every company has the universal right to their trusted and transparent Instant SecurityScorecard rating. For more information, visit 
securityscorecard.com
or connect with us on LinkedIn.


Bright Security is a developer-first Dynamic Application Security Testing (DAST) scanner, enabling you to bake security testing across your development and CI/CD pipelines. Minimize your security and technical debt by scanning early and often, on every build. With NO false positives, there is no need for manual validation of security findings, removing costly and time consuming human bottlenecks that cripple your rapid releases and drain your security team's limited resources. Bright is easy to use, fast & integrates into your pipelines to test your applications and APIs (SOAP, REST, GraphQL), built for modern technologies and architectures. With automated Business Logic Security Testing, detect more complex vulnerabilities to minimise your reliance on periodic manual testing to be secure by design, with full visibility of your cyber posture to understand your risk and compliment your compliance.

Imperva is the comprehensive digital security leader on a mission to help organizations protect their data and all paths to it. Only Imperva protects all digital experiences, from business logic to APIs, microservices, and the data layer, and from vulnerable, legacy environments to cloud-first organizations. Customers around the world trust Imperva to protect their applications, data, and websites from cyber attacks. With an integrated approach combining edge, application security, and data security, Imperva protects companies ranging from cloud-native start-ups to global multi-nationals with hybrid infrastructure. Imperva Threat Research and our global intelligence community keep Imperva ahead of the threat landscape and seamlessly integrate the latest security, privacy, and compliance expertise into our solutions.

Local knowledge. Global resources. Specialist consultants. Barclay Simpson is an international recruitment consultancy that specialises in recruiting information and cyber security professionals. Since 2001, we have provided end-to-end information security recruitment solutions, including permanent, interim and executive hires from analysts through to CISOs, so organisations can create an information security function that's both fit for purpose and future-proof. Whether sourcing a single hire, an interim manager, or building a security function from scratch, our extensive network and niche specialist knowledge make Barclay Simpson ideally positioned to support your security needs.


Proofpoint is a leading cybersecurity and compliance company that protects organisations' greatest assets and biggest risks: their people. With an integrated suite of cloud-based solutions, Proofpoint helps companies around the world stop targeted threats, safeguard their data, and make their users more resilient against cyberattacks.
Today's attacks target people. Cybercriminals are increasingly shifting their focus from targeting infrastructure, to targeting people with social engineering attacks. These people-centric cyberattacks require a people-centric cyber defence.
Over 85% of breaches involve a human element, which is why 75% of the Fortune 100 rely on Proofpoint's leading people-centric security and compliance solutions to mitigate their most critical risks, from ransomware, business email compromise (BEC), and supply chain threats to data loss across cloud, endpoint, web, and email. This includes the top 5 banks, 7 of the top 10 global retailers, half of the top 10 global pharma companies, and 14 of the top 15 research universities.
Every day, Proofpoint analyses an incredible data set of more than 2.6 billion email messages, 49 billion URLs, 1.9 billion attachments, 28.2 million cloud accounts and over 500 million events associated with potential data loss. This gives us and our customers unmatched visibility into the threat landscape.
More information is available at www.proofpoint.com/uk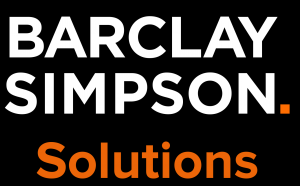 Barclay Simpson Solutions helps empower our clients to achieve business transformation success. We combine our proven industry talent expertise with effective and measurable project & service ownership and reporting. We work in partnership with our sister organisation (Barclay Simpson Associates) to ensure our advisory and project service flexibility utilises industry leading consultants, maintaining our overall strong position in the solutions market. Supporting our clients by providing comprehensive, outcome based engagements operated through a project services (Statement of Work) framework to ensure performance and delivery, Barclay Simpson Solutions provides expertise in project and service outcomes across the following areas, please click on any listed service offering for more information: Project Engagement Services: Governance & Assurance; Cyber Security & Info Sec; Risk & Compliance; Audit.
Silver Sponsor

Bestman Solutions is a specialist cyber security practice. We are built on over 15 years of experience, placing some of the world's brightest minds in the security and technology sector.
Over the years, we have developed a diverse network of well-respected and proven security specialists, both contract and permanent, from mid to senior level.
We offer exclusive access to top cyber security experts. In cyber security, established relationships get you far. Because of our founders' longevity in this area, we have been able to build an associate model, giving us exclusive access to the top experts within their given security fields. With offices in London and Texas, we work with a global portfolio of clients on key hires, contractor placements, multi-hire, and statement of work projects.
Back to Pulse Conferences