To find out more about sponsorship opportunities for the 3rd CSO 360 Congress in Budapest 2019 please contact:
Clive Room
teampulse@pulseconferences.com
+44(0) 20 7936 8988
---
Gold Sponsor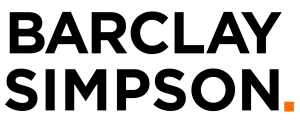 Barclay Simpson is a specialist international corporate governance recruitment company providing contingent and retained permanent recruitment solutions and interim contract services.  Our consultants, based in our offices in London, Hong Kong, Singapore, Dubai and New York work with our clients throughout the UK, Europe, the Middle East, Asia-Pacific and North America. We recruit for a wide range of leading commercial, banking, financial services, professional services and public sector organisations. We specialise in recruiting for the distinct but interrelated corporate functions that support a company's board of directors in the discharge of its corporate governance responsibilities, namely: Internal and IT Audit; Risk Management; Compliance; Security and Resilience; Legal and Treasury. www.barclaysimpson.com.
---
Networking Sponsor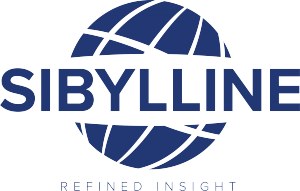 Since 2006 Sibylline has supported businesses, governments and NGOs through the provision of high-quality risk analysis and due diligence services. We do not believe in one-size-fits-all solutions. Instead, our global source network, professional intelligence analysis processes and specialist expertise allows us to produce high-quality, insightful work that has direct relevance to our clients' business. Our service lines include: Strategic Geopolitical Analysis, Corporate Investigations and Due Diligence, Threat Monitoring, Training and Consulting, and we can provide Embedded Analysts.
---
Lunch Sponsors

Safehotels is the worlds leading company for independent hotel safety and security Certification. We conduct annual on-site security audits of hotels according to 'The Global Hotel Security Standard', awarding Certificates to hotels for independently verified Safety and Security to make it easier for hotel room bookers and corporate business travellers to identify hotels that maintain and invest in high levels of hotel security standard. Most importantly, Safehotels provides enhanced duty of care and due diligence for corporate security travel risk management programs. Founded in Gothenburg Sweden we have global coverage through over 15 hub locations around the world.
www.safehotels.com
---

CIM® It's impossible for a business to safeguard itself against all potential incidents, however preparation and structure can provide a platform to ensure that you are ready for when the time comes. CIM enables companies and organisations around the world to take care of its values and reputation before, during and after an incident. CIM is a complete management system for security, preparedness and crisis management, incorporating all the processes from the bottom to the top of the resilience life cycle. Demonstrating its inherent flexibility and commitment to the core principles of incident and crisis management, the CIM system is used in organisations and blue-chip companies in demanding industries like energy production, offshore engineering, aviation, food production and transport etc. CIM is a modular system and customers can pick and choose which of the 40 modules they feel suits their business best. Some of these, such as the Action Cards and Log modules are used by all customers, whereas some have been created for specific industries which face particular challenges and risks. Read more about CIM, and find an overview of the core modules within CIM here: cim-en.f24.com/cim
One Voice and F24
One Voice Software Ltd. is a subsidiary of F24 Nordics AS. F24 Nordics AS is a technology company, headquartered in Trondheim, and part of the F24 group. F24 Nordics has over 40 employees, and develops and provides software solutions within security, emergency preparedness and crisis management, with our flagship product CIM®. F24 AG has its headquarters in Munich, Germany. Along with its subsidiaries, it supports more than 2,500 companies and organisations in more than 100 countries around the globe as part of the daily communication of critical and confidential information or in the event of a crisis.
---
Panel Sponsors

Blackdot Solutions offers Videris, recognised as having the world's leading capability for investigation. Videris is the most comprehensive platform for extracting maximum value from open source information. It provides a single environment for the analysis of news media, search engine content, corporate data, web domain information, social networks and more. Videris empowers and transforms corporate investigations; providing government grade capability to corporate intelligence & security professionals. Videris is used by governments, risk consultancies, international corporations and leading law firms to conduct rapid, effective, secure investigations and due diligence work. It is entirely standalone, can be operational within 24 hours and is highly cost effective.
---

To operate effectively, every business needs to focus on being more adaptable, more flexible, more resilient. It's not enough to look at any single aspect in isolation. You need to consider how every part of the organisation can perform no matter what. This may mean ensuring your international travellers and expats can work safely and effectively wherever they are in the world. It may involve making sure your facilities are adequately protected against environmental and manmade risks. Or it could mean focusing on increasing the robustness of your entire end-to-end supply chain. We can help. Anvil delivers advanced business resilience solutions that protect what matters most to you. Using our Riskmatics® technology platform, we enable you to accurately assess both pre-existing and dynamically changing risks, wherever they are on the planet. Our highly experienced analysts are available 24/7 to advise you on the best action to take to keep your people and operations safe. And we provide on-the-ground support to protect your employees, property and business operations. Simply, Anvil puts you in control. From people on the move and products in transit through to investing in new facilities and entering new markets, with Anvil, you're ready for anything.
---


The Risk Advisory Group Ltd is a leading independent global risk consultancy that helps businesses grow whilst protecting their people, their assets and their brands.  The driving purpose of Risk Advisory's Intelligence and Security practice is to reduce clients' security-risk anxiety and free them up to achieve their goals, knowing their people, assets and reputation are safe. By providing facts, intelligence, analysis and security expertise Risk Advisory helps its clients negotiate complex and uncertain environments to choose the right opportunities, in the right markets, with the right partners. Risk Advisory's Security Intelligence & Analysis Service (SIAS) delivers actionable insights for corporate security, intelligence and crisis risk management clients in leading global businesses. SIAS is complemented by market-leading consultancy advice particularly in enterprise risk assessment and through devolved full-spectrum security-risk management.