Speakers 3rd CSO 360 Congress

Speakers for the 3rd CSO 360 Congress 2019 are currently in research. We would very much value your input into companies, countries or specific speakers you would like to see present on the new programme, which will be the third edition of this annual CSO 360 flagship event! Additionally, if you are interested in speaking at the 3rd CSO 360 Congress in Budapest this year, please let us know teampulse@pulseconferences.com.

Chaired by: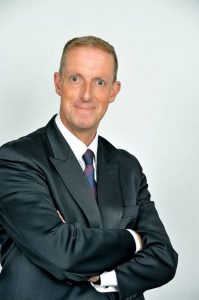 Simon A. Scales FCMI, (former) Head of Investigations (FTSE 100) and Director of Global Investigations (AEX) companies 
International speaker panel:
Enquire about becoming a speaker
When it comes to telling a story, people want to hear about the challenges and failures as well as the successes.
Experience + value = story.
do you have a compelling business security story that simply must be told?
have you recently worked on an innovative security project?
are you willing to openly share inspiring insights, expertise and ideas to advance the security community?
We welcome your input into shaping the agenda and speaker panels.
Our programmes are highly researched with practitioners who do the job day in and day out. They are organic to ensure that we remain agile to meet the most current requirements.
For further information, please
+44 (0)20 7936 8989
or

Back to Pulse Conferences