Networking receptions, 3rd CISO 360 Congress, Rome
Agenda at a glance – integral Networking
Schedule Rome 2019
Tuesday, 18 June,
Welcome drinks reception
ROOFTOP BAR RADISSON BLU ROME, 19:00-21:00
Wednesday, 19 June
Cocktail reception, 18.00-20.00
Dinner – TAVERNA DE' MERCANTI 20.00 – 22.00
Thursday, 20 June
Cultural activity: Wine-tasting and dinner
CANTINE SANTA BENEDETTA 18.00-22.00
Friday, 21 June (AM only)
CISO 360 Roundtable
Lunch and goodbyes 13.00 -14.00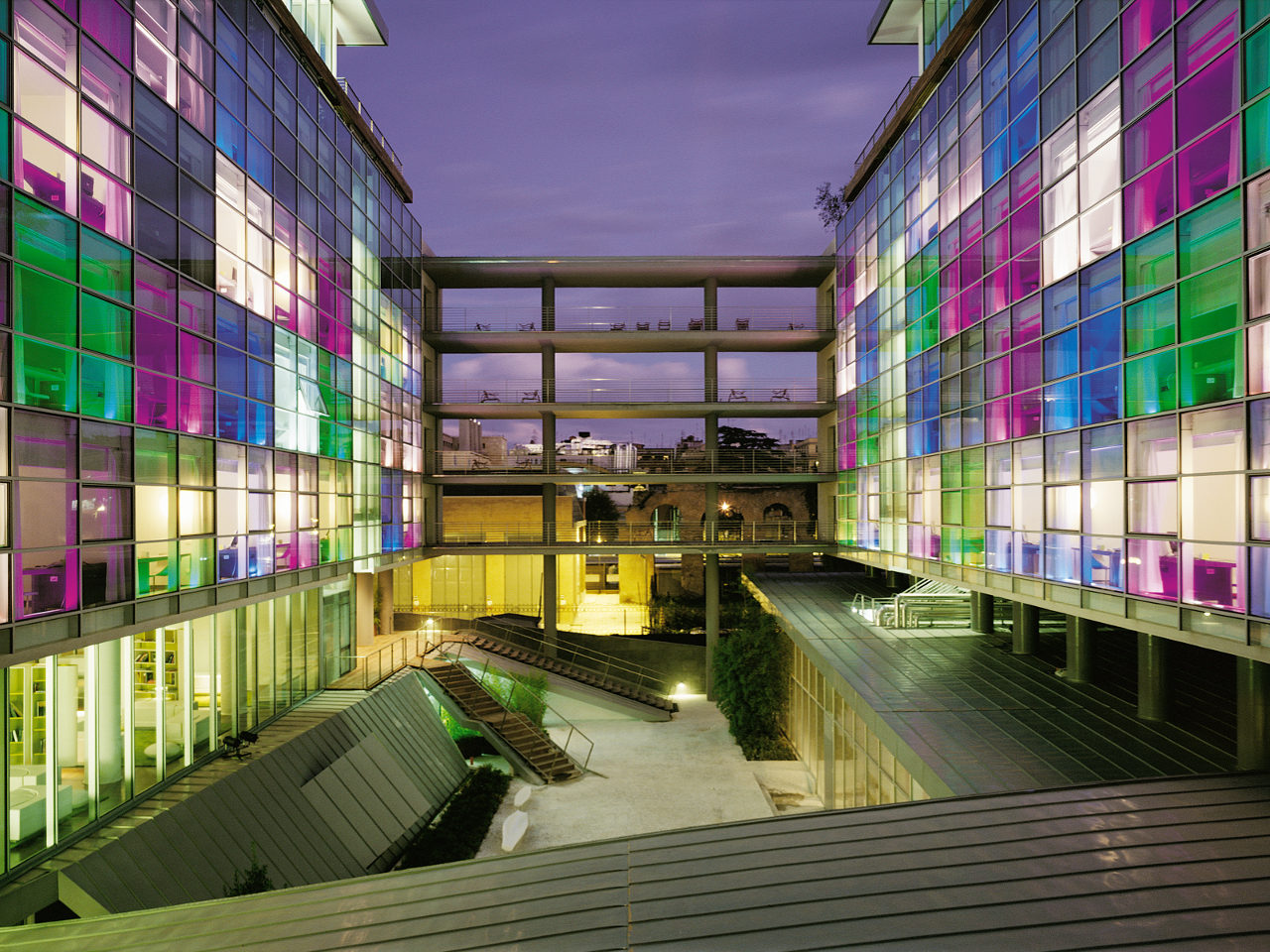 Welcome reception – Tuesday 18th June, 19:00-21:00
The welcome reception on Tuesday 18 June will be hosted at the rooftop on the seventh floor at The Radisson Blu with a splendid view over the roofs of the Victorian Rome Eternal City. Network with fellow security practitioner and play poker with professional Caspar Berry while learning about risk taking!
Wednesday 19 June, 18:00-22:00
Networking reception in the Borga Ripa Gardens and Dinner at La Taverna de' Mercanti
As day one of the 3rd CISO 360 Congress draws to a close guests will be invited to a networking reception in the serene, historical gardens of Borga Ripa in central Rome before enjoying a traditional Italian dinner at La Taverna de' Mercanti, one of Rome's oldest restaurants. This restaurant located in the picturesque square it is named after welcomes its guests into a unique medieval building with ancient walls with garlic, onions and peppers hanging from the beams. The beautiful restaurant, with huge candles on every table and its 17th-century feel is the perfect place for an authentic first dinner in Rome.
Thursday 20 June, 18:00-22:00
Wine tasting and dinner at Cantine Santa Benedetta Vineyard 
Day two of the 3rd CISO 360 Congress will conclude with a visit to Santa Benedetta winery, the the oldest winery of Castelli Romani area. The vineyard was founded in 1650 and since then has always cultivated vines and produced wine. Guests will be treated to hands on wine-tasting and traditional dinner prepared with local products in the winery restaurant.
Back to Pulse Conferences