Sponsors 3rd CISO 360 Congress 2019
Platinum

Telstra is a leading telecommunications and technology company with a proudly Australian heritage and a longstanding, growing international business. Today, it has around 33,000 employees offering consumer, small business and enterprise services, with over 3,000 based in more than 20 countries outside of Australia. Telstra Enterprise is a division of Telstra that provides data and IP networks and network application services, such as managed networks, unified communications, cloud, industry solutions and integrated services. These services are underpinned by our subsea cable network, one of the largest in the Asia Pacific region, with licenses in Asia, Europe and the Americas, and access to more than 2,000 Points-of-Presence around the world. Our customers are global, our people are local and our assets are anchored in Asia. Over several decades we have established one of the largest subsea cable networks in Asia-Pacific, with a unique and diverse set of infrastructure that offers access to the most intra-Asia lit capacity and largest subsea cable system in Asia Pacific. The network plays a crucial role underpinning the digital economy in Asia-Pacific, meeting the needs of wholesale and enterprise customers around the world. We also provide sophisticated network application services and have growing interests in software, video delivery, e-commerce and health. Growing our business globally is a strategic priority for Telstra, and we are focused on being the leading service provider for our customers across Asia-Pacific. We are also seeking to leverage our capabilities and assets to capture connectivity opportunities in industries where technology is creating competitive disruption.
---
Gold 

Company85 is an independent IT infrastructure and security services firm which leads change, strips out cost and safeguards information. Headquartered in London, we provide data centre, workspace, cloud, security and network services to some of the biggest global organisations in the public and private sector across the UK and the world. We speak honestly and confidentially to people in all types of organisations about the practical steps they can take to feel confident about their cyber security.  Some of the companies who trust us include AstraZeneca, Prudential, Murphy, Tullett Prebon, Cyberark, Hitachi Rail Europe and GSK. Voted Services Company of the Year (2016 BCS UK IT Awards) and Security Team of the Year in 2016 and 2017 (Computing Security Excellence Awards), Company85 was particularly commended for innovative thought leadership around subjects such as GDPR, and our pioneering vCISO service.
---
Gold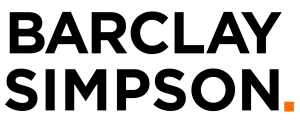 Barclay Simpson is a specialist international corporate governance recruitment company providing contingent and retained permanent recruitment solutions and interim contract services. Our consultants, based in our offices in London, and New York work with our clients throughout the UK, Europe, the Middle East and North America. We recruit for a wide range of leading commercial, banking, financial services, professional services and public sector organisations. We specialise in recruiting for the distinct but interrelated disciplines of Internal & IT Audit; Risk Management; Compliance; Security & Resilience; Legal and Treasury. www.barclaysimpson.com
---
Gold 

SailPoint: The Power of Identity™
SailPoint, the leader in enterprise identity governance, brings the Power of Identity to customers around the world. SailPoint's open identity platform gives organizations the power to enter new markets, scale their workforces, embrace new technologies, innovate faster and compete on a global basis. As both an industry pioneer and market leader in identity governance, SailPoint delivers security, operational efficiency and compliance to enterprises with complex IT environments. SailPoint's customers are among the world's largest companies in a wide range of industries, including: 7 of the top 15 banks, 4 of the top 6 healthcare insurance and managed care providers, 9 of the top 15 property and casualty insurance providers, 5 of the top 15 pharmaceutical companies, and 11 of the largest 15 federal agencies.
---
Gold 

Netwrix is a software company that enables information security and governance professionals to reclaim control over sensitive, regulated and business-critical data, regardless of where it resides. Over 10,000 organisations worldwide rely on Netwrix solutions to secure sensitive data, realise the full business value of enterprise content, pass compliance audits with less effort and expense, and increase the productivity of IT teams and knowledge workers. Founded in 2006, Netwrix has earned more than 150 industry awards and been named to both the Inc. 5000 and Deloitte Technology Fast 500 lists of the fastest growing companies in the U.S. www.netwrix.com
---
Gold 

CyberArk is the only security company laser-focused on striking down targeted cyber threats, those that make their way inside to attack the heart of the enterprise. Dedicated to stopping attacks before they stop business, CyberArk is trusted by the world's leading companies — including more than 50% of the Fortune 100 — to protect their highest-value information assets, infrastructure and applications. For over a decade CyberArk has led the market in securing enterprises against cyber attacks that take cover behind insider privileges and attack critical enterprise assets. Today, only CyberArk is delivering a new category of targeted security solutions that help leaders stop reacting to cyber threats and get ahead of them, preventing attack escalation before irreparable business harm is done. At a time when auditors and regulators are recognizing that privileged accounts are the fast track for cyber attacks and demanding stronger protection, CyberArk's security solutions master high-stakes compliance and audit requirements while arming businesses to protect what matters most. With offices and authorized partners worldwide, CyberArk is a vital security partner to more than 3,300 global businesses, including:
More than 50% of the Fortune 100
More than 25% of the Global 2000
CyberArk has offices in the U.S., Israel, Australia, France, Germany, Italy, Netherlands, Singapore, Turkey and the U.K. Learn more about CyberArk by listening to Udi Mokady, Chairman & CEO discuss Privileged Account Security.
---
Gold 


BitSight is the most widely adopted Security Ratings company with a mission to change the way the world addresses cyber risk. Transforming data into insights, BitSight enables security and risk leaders to make more informed security decisions that result in overall improved security outcomes for a safer, more resilient digital world. For more information, www.bitsight.com, read our blog or follow @BitSight on Twitter.
---
Gold 

Nominet has been at the heart of the internet for over 20 years and has developed an easy-to-deploy cyber security solution called NTX that utilises DNS analytics to predict, detect & block threats, eliminating them from your network before they cause harm. It is used by clients worldwide including the UK Governments' National Cyber Security Centre (NCSC). By using NTX, you are able to reduce the risks on your network and eliminate threats before they cause harm. The platform analyses network DNS traffic for both known and unknown threats. Embedding our patented algorithms means we eliminate threats from the network and identify zero-day activity not seen by traditional methods of detection. This narrows the window of compromise on your network from malicious activity. NTX cuts through the noise, detecting and pinpointing threats on your network immediately. Our solution identifies and proactively addresses threats to enable cyber security teams to operate in an efficient and insightful way, whilst protecting your business and reputation.  Built to analyse billions of DNS data packets in real-time and to integrate easily with your existing security investments, NTX provides you with visibility and protection on critical threats to your organisation, including malware, phishing and data exfiltration.
---
Gold 

Agari was founded by the thought leaders behind Cisco's IronPort solution and co-founders of the DMARC standard for email authentication. Using predictive AI informed by global intelligence from around 2 trillion emails annually, we protect organizations against phishing, business email compromise (BEC) scams and other advanced email threats.
---
Gold 

Darktrace is the world's leading AI company for cyber defense. With thousands of customers worldwide, the Enterprise Immune System is relied on to detect and fight back against cyber-attacks in real time. The self-learning AI protects the cloud, SaaS, corporate networks, IoT and industrial systems against cyber-threats and vulnerabilities, from insider threats and ransomware, to stealthy and silent attacks. Darktrace has over 800 employees and 40 offices worldwide. It is headquartered in San Francisco, and Cambridge, UK.
---
Gold 

ExtraHop provides network security analytics powered by AI, with unprecedented depth and breadth of visibility, advanced behavioral analytics, and investigation automation capabilities. Using real-time analytics and ML-driven anomaly detection, ExtraHop Reveal(x) enables security teams to accelerate investigations, reduce false positives, and optimize the capabilities of expert security analysts.
The ExtraHop Reveal(x) 3-in-1 workflow provides full context, transaction details, and full packets within one click, accelerating investigations and remediation of threats against our customers' most critical assets. www.extrahop.com
---
Gold 

Zscaler services enable customers to move securely to a modern cloud architecture. The Zscaler cloud connects users to applications, regardless of where users connect or where the applications are hosted, while providing comprehensive security and a fast user experience. Zscaler offers two service suites that eliminate the cost and complexity of gateway appliances. Zscaler Internet Access securely connects users to internet and SaaS applications, scanning every byte of traffic to protect against cyber threats and data leakage. Zscaler Private Access provides fast access to internal applications hosted in the data center or public clouds—without a VPN. Used in more than 185 countries, Zscaler protects thousands of enterprises and government agencies from cyberattacks and data loss.
Learn more at www.zscaler.com
---
Gold 

RiskIQ is the leader in attack surface management, providing the most comprehensive discovery, intelligence and mitigation of threats associated with an organization's digital presence. With more than 75 percent of attacks originating outside the firewall, RiskIQ allows enterprises to gain unified insight and control over web, social and mobile exposures. Trusted by thousands of security analysts, security teams and CISO's, RiskIQ's platform combines advanced internet data reconnaissance and analytics to expedite investigations, understand digital attack surfaces, assess risk and take action to protect the business, brand and customers. Based in San Francisco, the company is backed by Summit Partners, Battery Ventures, Georgian Partners and MassMutual Ventures. Visit https://www.riskiq.com or follow us on Twitter. Try RiskIQ Community Edition for free by visiting https://www.riskiq.com/community/.
---
Gold

OneTrust is the largest and most widely used technology platform to operationalize privacy, security and third-party risk management. According The Forrester New Wave™: GDPR and Privacy Management Software, Q4 2018, OneTrust "leads the pack for vision and execution." Additionally, Fast Company named OneTrust as one of 2019's World's Most Innovative Companies.  More than 2,500 customers use OneTrust to implement their privacy, security and third-party risk programs, automatically generating the specific record keeping needed to demonstrate compliance with privacy regulations including the GDPR, California Consumer Privacy Act, Brazil LGPD, and hundreds of the world's privacy laws.  To learn more, visit OneTrust.com
---
Gold

Proofpoint is a leading cybersecurity company that protects organizations' biggest risks and greatest assets: their people. With an integrated suite of cloud-based threat, information and user protection solutions, we help organizations around the world mitigate their most critical security and compliance risks. More than half of the Fortune 100 trust us to stop targeted threats, safeguard their data, and make their users more resilient against cyber attacks. No one protects people, the data they create, and the digital channels they use more effectively than Proofpoint.
---
Silver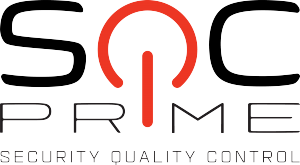 SOC Prime provides the common ground for cyber security teams and executive management. It is the platform to transform complex data from proven security technologies into real-time holistic view and actionable advisory. Our mission is to help security teams to continuously improve capabilities in finding risks, setting priorities and taking action before something bad happens.
---
Silver 

Synack, the leader in crowdsourced security testing, helps organizations protect themselves from cyber attacks. By leveraging the world's best ethical hackers and an AI-enabled platform, Synack helps organizations find and fix critical security issues and provides valuable security intelligence on digital assets. The Synack platform delivers data-driven insights to help organizations understand their risk from a hacker's perspective and then mitigate that risk with a hacker's help. These insights secure critical infrastructure and leading brands and businesses around the world- Synack protects leading global banks, DoD classified assets, and close to $1 trillion in Fortune 500 revenue.  For more information visit us at www.synack.com
---
Silver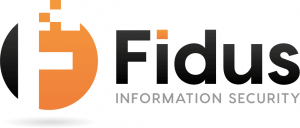 Fidus Information Security are a UK based Cyber Security company offering Penetration Testing & Consulting services throughout the UK and worldwide. With a client list reaching from Australia through to the US, Fidus have cemented themselves as a leader in the industry. Their back-to-basic approach to offering Penetration Testing services has provided a platform for rapid growth and has led to strong partnerships with leading brands around the globe.
---
Silver 

Unified Platform for Biometrics and Network Access Control. Biometrics integrated with Network Access Control is defining a new baseline in physical and network access control.  CyberCyte is providing the first built-in integrated platform for access control by creating a single centralized platform for biometrics and network access control.
---
Bronze 


Checkmarx is the Software Exposure Platform for the enterprise. Over 1,400 organizations around the globe rely on Checkmarx to measure and manage software risk at the speed of DevOps. Checkmarx serves five of the world's top 10 software vendors, four of the top American banks, and many government organizations and Fortune 500 enterprises, including SAP, Samsung, and Salesforce.com. Learn more at Checkmarx.com or follow us on Twitter: @checkmarx.
---
Lunch Sponsor

IDECSI's innovative solution, as recommended by Microsoft, secures the Office 365 environment, including its users and applications – Exchange, OneDrive, SharePoint, Teams. The expert detection platform identifies fraud related to unauthorized rights or access, incorrect sharing, or any suspicious activity by monitoring the logs. It therefore immediately detects security breaches that may be highly destructive for companies such as account takeover, malicious account configuration, or misuse of privileged accounts. Thanks to the revolutionary Personal Security Guardian, the platform is able to provide visibility into access, sharing and rights – not only for the Security teams but also for end-users. The new My Security Profile application engages the users with their own security status and helps resolve the critical challenges of securing Office 365. The platform empowers the security team with unique forensic audit capabilities and custom alerting to focus on high risk alerts. Established in France, the UK and Benelux, IDECSI has more than 100 customers including many Fortune 500 companies internationally such as TOTAL, SNCF, L'Oreal and SANOFI. It has received numerous awards, including the prestigious "Assises Security Innovation Award". www.idecsi.com/
---
Panel Sponsor

NetClean develops one of the world's leading technology solutions to protect businesses and organisations against child sexual abuse material. Our solutions are used worldwide by multinational corporations and other businesses, government agencies and public sector organisations. We are experts in detecting child sexual abuse material and safeguarding against child sexual abuse crime in the workplace. Using hashing technology, our solutions protect workplace devices and IT environments. The technology reacts when it detects the digital fingerprint of an image or video that law enforcement has classified as child sexual abuse material. Through identifying persons with a potential sexual interest in children it is possible to rescue children from sexual abuse.
---
Panel Sponsor

Are you brave enough to click this link? http://bit.ly/2xdmVRw
The risk of malware and data loss makes the web a dangerous place. You could just block access to everything except the trusted cloud services that the business relies on – great for security, but terrible for users. Ultra-secure browsing solves the problem. Security and enablement in a single package. Silicon Assured Video Isolation (Garrison SAVI®) is a Secure Remote Browsing technology that means risky web content is never processed on the user's endpoint device. Designed with the user at its heart, patented Garrison SAVI® technology provides hardware-enforced secure remote browsing for enterprise customers. The Garrison SAVI® Isolation Appliance lives in the cloud or the data centre, doing dangerous web browsing for you. Garrison's unique approach ensures a great user experience is maintained even when deployed across the largest of enterprises, whilst delivering unparalleled security. Click on every link, browse the web with confidence.
---
Panel Sponsor

Avatao.com Innovative Learning Kft. Avatao is an online training platform for developing skills to build secure software. It offers a rich library of 500+ high-quality IT security exercises for software engineers to teach secure programming from design to deployment in a fun and intuitive way. Topics cover web security, secure coding in Java, C#, python, DevSecOps, secure API design. Avatao is unique by its ease-of-use, real-world virtual infrastructure and wide range of up-to-date content that gives developers hands-on, actionable knowledge in a real environment.
---
Exhibition Sponsor

Gurucul is a global cyber security company that is changing the way organizations protect their most valuable assets, data and information from insider and external threats both in the cloud and on premises.  Gurucul's real-time behavior based security analytics and intelligence technology combines machine learning behavior profiling with predictive risk-scoring algorithms to predict, detect and prevent breaches, fraud and insider threats.  Gurucul technology is used by Global 1000 companies and government agencies to fight cyber fraud, IP theft and account compromise. To learn more, visit https://gurucul.com.
Back to Pulse Conferences