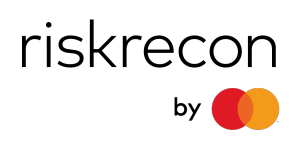 RiskRecon by Mastercard enables you to easily achieve better risk outcomes for your enterprise and your supply chain. RiskRecon's cybersecurity ratings and assessments make it easy for you to understand and act on your risks, delivering accurate, risk-prioritized action plans custom-tuned to match your risk priorities. RiskRecon traces its beginnings to 2011 when our founder, Kelly White, asked himself, "Is it possible to measure the security program quality of any company simply by looking its Internet-facing presence?" Kelly is a long-time information security practitioner and bank CISO who witnessed first-hand the need for adapting third-party risk controls to meet the new challenges resulting from decentralized IT and SaaS apps. He has many years of hands-on experiencing building big data and analytics solutions to detect fraud and security vulnerabilities in high-velocity transaction environments. Like most organizations at the time, his bank's third-party risk management assessments relied heavily on questionnaires and other vendor attestations. This approach worked well ten years ago with a small number of large vendors, mostly in-house deployments, purchases controlled by central IT, and a well-defined set of Internet vulnerabilities. With the decentralization of IT purchasing and rapid adoption of SaaS, this approach was becoming less effective and more resource-intensive. What if instead of trying to use the "old" risk management model, his institution could trust an objective source that automatically pinpointed specific gaps in any organization's security programs and performance? Questionnaires and surveys are helpful in evaluating one's intent but provide little verifiable insight into actual practices and discipline. After realizing there were no such solution available, he decided to build his own. After testing and validating his solution with many peers, Kelly decided to pursue the idea full time and founded RiskRecon, officially incorporating in October of 2015. RiskRecon is headquartered in Salt Lake City, UT with a presence in Boston, MA and representatives around the world.

Ground Labs enables organizations to discover and remediate all of their data across multiple types and locations — on servers, on desktops and in the cloud. Ground Labs serves as the most comprehensive and trusted solution in the enterprise to confidently mitigate risk and find sensitive data. Ground Labs' core focus is to develop technology to meet the increasing challenges of data management and regulatory compliance. This is shown with our flagship products of Enterprise Recon and Card Recon, along with our continued development of future solutions to address the complexities, challenges and intricacies of data discovery. Since the company's inception, we have remained faithful to our commitment and core focus of discovering data, no matter where it resides.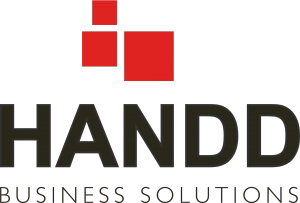 HANDD Business Solutions (HANDD) advise clients on keeping their data safe – at creation, at rest, in use and whilst in transit. Delivering truly agnostic advice on data protection, movement and secure delivery, HANDD remove traditional barriers to the adoption of new or alternative data security, giving each organisation the freedom to choose solutions to suit their specific business need.
HANDD operate globally with over 1000 customers and are a trusted partner to more than 150 customers across Malaysia, Singapore, Thailand, Indonesia & Vietnam; specialising in secure data movement and integration platforms (MFT). HANDDs accomplished engineers and consultancy team provide independent advice on the identification, integration and roll out of information protection & secure data movement platforms into world leading organisations within industry sectors including Oil & Gas, Finance and Insurance.
Delivering training and support through deployment and beyond, HANDD customers leverage trusted file transfer technologies to move confidential, mission critical and time sensitive data when it matters most. HANDD work with a range of market-leading vendors and bring a wealth of experience enabling complex data integrations for faster, smoother and easier deployment, protecting the asset residing at the heart of every modern business – data.
---

WithSecureTM is cyber security's reliable partner. IT service providers, MSSPs and businesses along with the largest financial institutions, manufacturers, and thousands of the world's most advanced communications and technology providers trust us for outcome-based cyber security that protects and enables their operations. Our AI-driven protection secures endpoints and cloud collaboration, and our intelligent detection & response is powered by experts who identify business risks by proactively hunting for threats and confronting live attacks. Our consultants partner with enterprises and tech challengers to build resilience through evidence-based security advice. With more than 30 years of experience in building technology that meets business objectives, we've built our portfolio to grow with our partners through flexible commercial models.
www.withsecure.com
---

KnowBe4 is the world's largest security awareness training and simulated phishing platform that helps you manage the ongoing problem of social engineering.
The KnowBe4 platform is user-friendly and intuitive. It was built to scale for busy IT pros that have 16 other fires to put out. Our goal was to design the most powerful, yet easy-to-use platform available.
Customers of all sizes can get the KnowBe4 platform deployed into production twice as fast as our competitors. Our Customer Success team gets you going in no time, without the need for consulting hours.
---
Supporting Association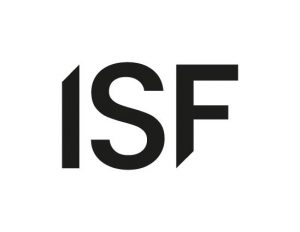 The ISF is a leading authority on information security and risk management. A not-for-profit organisation, we provide independent opinion and guidance on all aspects of information security. We deliver practical solutions to overcome the wide-ranging information security and risk management challenges that impact business.
For more information, visit: www.securityforum.org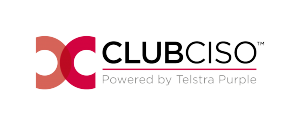 ClubCISO is a global community of 'in role' information security leaders working in public and private sector organisations, founded and funded by Telstra Purple. We are a community of peers, working together to help shape the future of the profession. We are a non-commercial organisation with over 700 members helping to define, support, and promote the critical role and value of information security in business and society. Through ClubCISO, members can build their networks, support and coach their peers, solve problems, and create practical guidance that moves the industry forward.
For more information, visit: www.clubciso.org
Back to Pulse Conferences