Welcome 2022 Sponsors to Date

Ground Labs enables organizations to discover and remediate all of their data across multiple types and locations — on servers, on desktops and in the cloud. Ground Labs serves as the most comprehensive and trusted solution in the enterprise to confidently mitigate risk and find sensitive data. Ground Labs' core focus is to develop technology to meet the increasing challenges of data management and regulatory compliance. This is shown with our flagship products of Enterprise Recon and Card Recon, along with our continued development of future solutions to address the complexities, challenges and intricacies of data discovery. Since the company's inception, we have remained faithful to our commitment and core focus of discovering data, no matter where it resides. https://www.groundlabs.com/
Gold & Networking Sponsor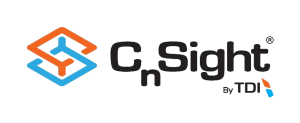 TDI's journey began in 2001 with a dream to provide the best in cybersecurity and has grown into a world-class consulting firm offering innovative services and solutions to government agencies and commercial clients around the world. After 20 incredible years spent perfecting cybersecurity professional services, engineering, and consulting, TDI has captured and automated our know-how in the CnSight platform. CnSight is a breakthrough cybersecurity solution that provides automated Cyber Risk, Effectiveness & Performance Management insights to security and business leaders who want to mature their security programs. It's lightweight and first of its kind, capable of ingesting data from anything to provide cyber situational awareness, continuous monitoring, risk and vulnerability management, metrics tied to business objectives, executive-level analytics and visualization on the effectiveness of cyber programs, and much more. CnSight automatically manages risk by effectively measuring cyber performance and maturity, transforming an organization's tools, goals, and assets into attributable KPIs and actions.
Visit https://www.tdisecurity.com/, https://twitter.com/tdisecurity, https://cnsight.io/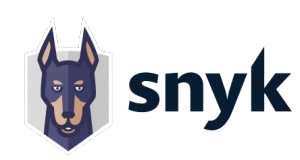 Snyk is a developer-first security company that helps software-driven businesses develop fast and stay secure. Snyk is the only solution that seamlessly and proactively finds and fixes vulnerabilities and license violations in open source dependencies and container images. Snyk's solution is built on a comprehensive, proprietary vulnerability database, maintained by an expert security research team in Israel and London. With tight integration into existing developer workflows, source control (including GitHub, Bitbucket, GitLab), and CI/CD pipelines, Snyk enables efficient security workflows and reduces mean-time-to-fix.
For more information or to get started with Snyk for free today, visit https://snyk.io.


Bright Security is a developer-first Dynamic Application Security Testing (DAST) scanner, enabling you to bake security testing across your development and CI/CD pipelines. Minimize your security and technical debt by scanning early and often, on every build. With NO false positives, there is no need for manual validation of security findings, removing costly and time consuming human bottlenecks that cripple your rapid releases and drain your security team's limited resources. Bright is easy to use, fast & integrates into your pipelines to test your applications and APIs (SOAP, REST, GraphQL), built for modern technologies and architectures. With automated Business Logic Security Testing, detect more complex vulnerabilities to minimise your reliance on periodic manual testing to be secure by design, with full visibility of your cyber posture to understand your risk and compliment your compliance.

Via Resource is one of the longest-standing specialist Information Security & Cyber Security recruitment agencies having been founded by Tor Macleod in 2010. Over the last twelve years, they have built a reputation on being experts in the Information & Cyber Security market and have developed unparalleled insight and expertise within the industry, not to mention a vast network of contacts and opportunities for candidates and companies.
Via Resource's USP is working solely in the Information Security, Cyber Security & Data Protection market. They have never moved away from this and never will, which creates a collaborative environment that provides greater opportunities for candidates to find their dream role or clients to find the right person for their business. Whilst they are niche, they do cover the full breadth of Information & Cyber Security including but not limited to; Governance, Risk & Compliance, Security Engineering, Security Architecture, Penetration Testing, Cloud Security, Application Security, Security Operations & SOC, Data Protection & Privacy and many more related areas.
Via Resource has built a reputation for providing more than just contingent recruitment services. Whilst they have expertise in Permanent & Contract recruitment, they also spent the last twelve years developing their offerings in Executive Search and Consultant & Managed Services offerings, both of which are offered at the highest level within the industry.
The team at Via Resource is built of consultants with in-depth Information & Cyber Security recruitment experience and boasts one of the most experienced teams in the industry, all of whom can provide more than just recruitment services, but aid candidates and clients acting as true consultants.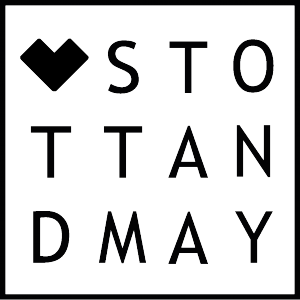 Stott and May is a cyber security specialist search firm, hiring high profile individuals at Fortune 500, High Growth Tech and Consulting Companies across the US and Europe.
Back to Pulse Conferences