Pulse Conferences would like to thank all Sponsors of the CISO 360 Congress for their kind support and partnership.
Gold Sponsors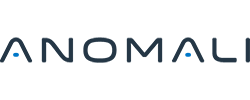 Anomali helps organizations find and respond to cyber threats. That's our mission. We bring to your security team the one thing that's been missing – external context. With Anomali you can now identify suspicious or malicious traffic before it even reaches your network. We turn threat intelligence into your cyber no-fly list, and seamlessly integrate this with your internal security and IT systems. www.anomali.com


CyberArk is the only security company laser-focused on striking down targeted cyber threats, those that make their way inside to attack the heart of the enterprise. Dedicated to stopping attacks before they stop business, CyberArk is trusted by the world's leading companies — including more than 45% of the Fortune 100 — to protect their highest-value information assets, infrastructure and applications. www.cyberark.com.

SailPoint's identity management solutions provide complete visibility into who is doing what, what kind of risk that represents, and allows you to take action. It links people, applications, data and devices to create an identity-enabled enterprise. www.sailpoint.com

Barclay Simpson is a specialist international corporate governance recruitment company providing contingent and retained permanent recruitment solutions and interim contract services.  Our consultants, based in our offices in London, Hong Kong, Singapore, Dubai and New York work with our clients throughout the UK, Europe, the Middle East, Asia-Pacific and North America. We recruit for a wide range of leading commercial, banking, financial services, professional services and public sector organisations. We specialise in recruiting for the distinct but interrelated corporate functions that support a company's board of directors in the discharge of its corporate governance responsibilities, namely: Internal & IT Audit; Risk Management; Compliance; Security & Resilience; Legal and Treasury. www.barclaysimpson.com

Qualys, Inc. (NASDAQ: QLYS) is a pioneer and leading provider of cloud-based security and compliance solutions with over 9,300 customers in more than 100 countries, including a majority of each of the Forbes Global 100 and Fortune 100. The Qualys Cloud Platform and integrated suite of solutions help organizations simplify security operations and lower the cost of compliance by delivering critical security intelligence on demand and automating the full spectrum of auditing, compliance and protection for IT systems and web applications. Founded in 1999, Qualys has established strategic partnerships with leading managed service providers and consulting organizations including Accenture, BT, Cognizant Technology Solutions, Deutsche Telekom, Fujitsu, HCL Technologies, HP Enterprise, IBM, Infosys, NTT, Optiv, SecureWorks, Tata Communications, Verizon and Wipro. www.qualys.com.

Darktrace is the world's leading machine learning company for cyber security. Created by mathematicians from the University of Cambridge, Darktrace's Enterprise Immune System uses AI algorithms that mimic the human immune system to defend enterprise networks of all types and sizes. Our self-learning approach is the first non-consumer application of machine learning to work at scale, across all network types, from physical, virtualized, and cloud, through to IoT and industrial control systems. By applying its unique, unsupervised machine learning, Darktrace has identified 30,000 previously unknown threats in over 2,400 networks, including zero-days, insider threats and subtle, stealthy attacks. www.darktrace.com.

As a global leader in IT security, Trend Micro develops innovative security solutions that make the world safe for businesses and consumers to exchange digital information. With over 25 years of security expertise,  we're recognized as the market leader in server security, cloud security, and small business content security. Trend Micro security fits the needs of our customers and partners. Our solutions protect end users on any device, optimize security for the modern data center, and secure networks against breaches from targeted attacks. We deliver top-ranked client-server, network, and cloud-based protection that stops new threats faster, detects breaches better, and protects data in physical, virtual, and cloud environments. www.trendmicro.co.uk

RiskIQ is the leader in digital threat management, providing the most comprehensive discovery, intelligence, and mitigation of threats associated with an organization's digital presence. RiskIQ allows enterprises to gain unified insight and control over web, social, and mobile exposures. Our platform combines advanced internet data reconnaissance and analytics to expedite investigations, understand attack surfaces, assess risk, and take action against digital threats. www.riskiq.com
Cocktail Sponsor

Cymmetria is a startup offering a pioneering cyber deception solution, based on breadcrumbs and decoys that lead attackers away from valuable targets. With Cymmetria, organisations gain the ability to detect threats, shape attacker behavior, and mitigate attacks.  Founded in 2014 by security experts Gadi Evron and Dean Sysman, Cymmetria is changing the asymmetry of cyber security, tilting the traditional security odds so that hackers are the ones left vulnerable. www.cymmetria.com.
Silver Sponsor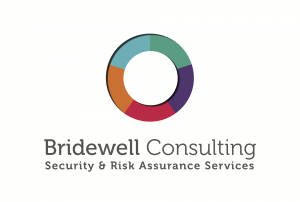 Bridewell consultants are highly qualified and motivated cyber security experts. Our focus is to secure our clients' information, technology, and networks from the many threats that they face. We provide leadership, understanding and solutions to allow our clients to benefit from the huge opportunities that the digital economy brings. We believe a strong defence and better cyber skills are essential in every organisation. We understand cloud technologies, cloud security and how to design, implement and review their deployment for a business. Bridewell are pleased to announce our company and our Audit & Review service has been recognised and certified by the National Cyber Security Centre – NCSC.  www.bridewellconsulting.com
Lunch Sponsor

Blueliv is a leading provider of targeted cyber threat intelligence for large enterprises, service providers, and security vendors. Its cyber threat intelligence platform and data feed address a comprehensive range of cyber threats to turn global threat data into predictive, automated and actionable intelligence which detects, identifies, and helps stopping cyber threats. www.blueliv.com