"A very engaging, varied and interactive event. 
The best conference I have ever attended!"
– David Colbourne, Information Security Manager, Lloyd's of London
CISO 360 Congress
(5-6 July) Chaired by:
Marcus Alldrick
Head of Digital Risk Management and Compliance
Lloyd's of London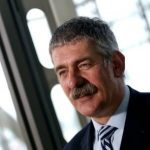 CISO 360 Boardroom
(7 July) Chaired by:
Professor Robert Coles
Chief Information Security Officer / Head of Information Protection & Privacy
GSK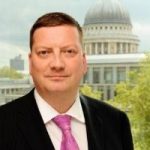 International speaker panel
Enquire about becoming a speaker
When it comes to telling a story, people want to hear about the challenges and failures as well as the successes.
Experience + value = story.
do you have a compelling business security story that simply must be told?
have you recently worked on an innovative security project?
are you willing to openly share inspiring insights, expertise and ideas to advance the security community?
 We are always looking for:
keynote insights, cutting-edge 'live' demos, deep dive workshop ideas
new best practice case studies, fresh ideas, forward thinking topics on security and governance matters
sessions with actionable takeaways and positive contributions to the output reports
the world's smartest thinkers and doers in security, cyber, privacy, resilience, risk, governance, compliance
We welcome your input into shaping the agenda and speaker panels.
Our programmes are highly researched with practitioners who do the job day in and day out. They are organic to ensure that we remain agile to meet the most current requirements.
For further information, please
+44 (0)20 7936 8989
or
sara.hook@pulseconferences.com
Back to Pulse Conferences