Sponsors #CISO360 Virtual 2020
Platinum Sponsor

Proofpoint is a leading cybersecurity company that protects organizations' biggest risks and greatest assets: their people. With an integrated suite of cloud-based threat, information and user protection solutions, we help organizations around the world mitigate their most critical security and compliance risks. More than half of the Fortune 100 trust us to stop targeted threats, safeguard their data, and make their users more resilient against cyber attacks. No one protects people, the data they create, and the digital channels they use more effectively than Proofpoint.
---
Gold Sponsors 

SailPoint: Rethink Identity
SailPoint, the leader in identity management, delivers an innovative approach to securing access across the enterprise with the SailPoint Predictive IdentityTM platform. With SailPoint, enterprises can ensure that everyone and everything has the exact access they need, exactly when they need it, intuitively and automatically. Powered by patented Artificial Intelligence (AI) and Machine Learning( ML) technologies, the SailPoint Predictive IdentityTM platform is designed to securely accelerate the business while delivering adaptive security, continuous compliance and improved business efficiency. As an identity pioneer and market leader serving some of the world's most prominent global companies, SailPoint consistently pushes the industry to rethink identity to the benefit of their customers' dynamic business needs.
Stay up-to-date on SailPoint by following us on Twitter and LinkedIn and by subscribing to the SailPoint blog.
---


Checkmarx is the Software Exposure Platform for the enterprise. Over 1,400 organizations around the globe rely on Checkmarx to measure and manage software risk at the speed of DevOps. Checkmarx serves five of the world's top 10 software vendors, four of the top American banks, and many government organizations and Fortune 500 enterprises, including SAP, Samsung, and Salesforce.com. Learn more at Checkmarx.com or follow us on Twitter: @checkmarx.
---

BeyondTrust is the worldwide leader in Privileged Access Management (PAM), empowering organizations to secure and manage their entire universe of privileges.  Our integrated products and platform offer the industry's most advanced PAM solution, enabling organizations to quickly shrink their attack surface across traditional, cloud and hybrid environments.
The BeyondTrust Universal Privilege Management approach secures and protects privileges across passwords, endpoints, and access, giving organizations the visibility and control they need to reduce risk, achieve compliance, and boost operational performance.  Our products enable the right level of privileges for just the time needed, creating a frictionless experience for users that enhances productivity.
With a heritage of innovation and a staunch commitment to customers, BeyondTrust solutions are easy to deploy, manage, and scale as businesses evolve. We are trusted by 20,000 customers, including 70 percent of the Fortune 500, and a global partner network.
---
Synack, the leader in crowdsourced security testing, helps organizations protect themselves from cyber attacks. By leveraging the world's best ethical hackers and an AI-enabled platform, Synack helps organizations find and fix critical security issues and provides valuable security intelligence on digital assets. The Synack platform delivers data-driven insights to help organizations understand their risk from a hacker's perspective and then mitigate that risk with a hacker's help. These insights secure critical infrastructure and leading brands and businesses around the world- Synack protects leading global banks, DoD classified assets, and close to $1 trillion in Fortune 500 revenue.  For more information visit us at www.synack.com
---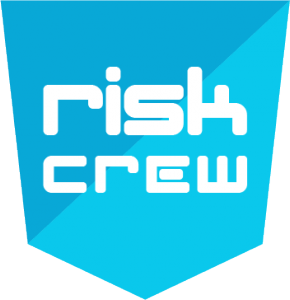 Risk Crew is an elite group of product-independent, information governance, risk, and compliance management professionals. We're the forerunners in the design and delivery of effective business information and communication technology risk and security solutions. We understand business risk and compliance and so we also excel in the creation of operative controls and processes to cost-effectively comply with legislation, regulation and best commercial practices such as the Payment Card Industry (PCI), Data Security Standards (DSS), the UK Data Protection Act (DPA) and ISO/IEC 27001. Risk Crew take great pride in the depth and breadth of our technical and tactical knowledge and will work to ensure that it's fully leveraged to provide the greatest benefit to your business objectives. We also put skin in the game and guarantee all of our services. Consequently, we are the selected supplier of choice for hundreds of businesses in virtually every commercial sector across the United Kingdom. www.riskcrew.com 
---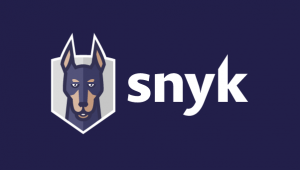 Snyk is a developer-first security company that helps software-driven businesses develop fast and stay secure. Snyk is the only solution that seamlessly and proactively finds and fixes vulnerabilities and license violations in open source dependencies and container images. Snyk's solution is built on a comprehensive, proprietary vulnerability database, maintained by an expert security research team in Israel and London. With tight integration into existing developer workflows, source control (including GitHub, Bitbucket, GitLab), and CI/CD pipelines, Snyk enables efficient security workflows and reduces mean-time-to-fix. For more information or to get started with Snyk for free today, visit https://snyk.io
---

TDI's journey began in 2001 with a dream to provide the best in cybersecurity and has grown into a world-class consulting firm offering innovative services and solutions to government agencies and commercial clients around the world. After 20 incredible years spent perfecting cybersecurity professional services, engineering, and consulting, TDI has captured and automated our know-how in the CnSight platform. CnSight is a breakthrough cybersecurity solution that provides automated Cyber Risk, Effectiveness & Performance Management insights to security and business leaders who want to mature their security programs. It's lightweight and first of its kind, capable of ingesting data from anything to provide cyber situational awareness, continuous monitoring, risk and vulnerability management, metrics tied to business objectives, executive-level analytics and visualization on the effectiveness of cyber programs, and much more. CnSight automatically manages risk by effectively measuring cyber performance and maturity, transforming an organization's tools, goals, and assets into attributable KPIs and actions.
Visit https://www.tdisecurity.com/, https://twitter.com/tdisecurity, https://cnsight.io/
---

Certes Networks Provable Security™ introduces a new way to think about data security and the effectiveness of an organization's security strategy.  Based on the Certes Five Pillars, or key performance indicators (KPIs), we offer features that are quantifiable, measurable and outcomes driven.  Our encryption management solution delivers on these KPIs and is able to quantify the network security role to build, modify and measure a security strategy that aligns and protects the needs of the organization while preventing data breaches and mitigating risk.
Headquartered in the U.S. with a global presence in Europe, Middle east and Asia Pac, Certes Networks has been delivering data security technology solutions to enterprises and governments around the world for over 15 years.  Our technology is deployed across 1000 customers in nearly 100 countries and is certified for FIPS 140-2 and Common Criteria EAL4+. Our global footprint of organizations using Certes technology has helped customers to meet national, international and industry-specific regulations.
---

For over 30 years, Trend Micro's unwavering vision has been to make the world safe for exchanging digital information. Security is our entire focus, and it shows. This single-minded passion has inspired our innovations that keep up with the bad guys despite a changing IT landscape, riskier user behavior, and constantly evolving threats. The depth of our experience remains unmatched. From the endpoint to the network to the cloud, we've got you covered with a connected threat defense recognized by analysts, customers, and industry gurus of all kinds.
---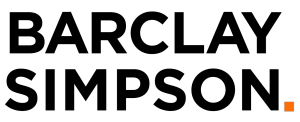 Barclay Simpson is a specialist international corporate governance recruitment company providing contingent and retained permanent recruitment solutions and interim contract services. Our consultants, based in our offices in London, and New York work with our clients throughout the UK, Europe, the Middle East and North America. We recruit for a wide range of leading commercial, banking, financial services, professional services and public sector organisations. We specialise in recruiting for the distinct but interrelated disciplines of Internal & IT Audit; Risk Management; Compliance; Security & Resilience; Legal and Treasury. www.barclaysimpson.com
Back to Pulse Conferences