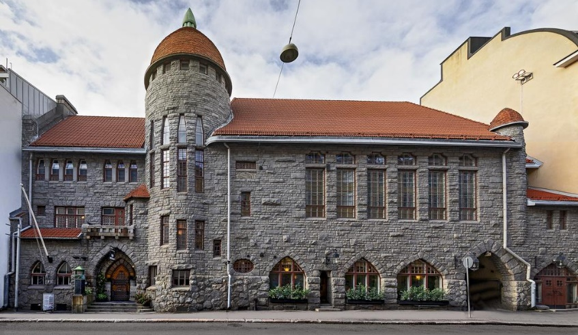 The CISO 360 Nordics 2020 will be hosted at GLO Hotel Art, which has since 1903 been one of Helsinki's premier cultural-historic landmarks. The architecture of this building is truly one-of-a-kind, a union of the delicate European Art Nouveau tradition with its offshoot, Finland's National Romantic style. The building tells the story of a nation rediscovering its roots and waking up its ancient shared identity.
Discounted Accommodation 
GLO Hotel Art offers modern rooms in a trendy design district in Helsinki. This over 100 years old castle is surrounded by a separate hotel buildings with 171 high-class comfort hotel rooms. Pulse Conferences can offer 15% off current best rates at GLO Hotel Art. 
 Please contact  sanna.lindstrom@pulseconferences.com for more information. *subject to availability
Location
GLO Hotel Art

Lönnrotinkatu 29, 00180 Helsinki, Finland
Map and directions to venue
GLO Hotel Art is located in central Helsinki, a short walk from everything worth seeing in the city. Even so, it is slightly off the beaten path, meaning its well-preserved surroundings maintain a historic integrity – a glimpse of what Helsinki was like before globalization.
 Taxi
By taxi from Helsinki airport: 25- 40 minutes
Public Transport
Using Helsinki public transportation is an inexpensive way to transfer from Helsinki-Vantaa Aiport to the centre of Helsinki or from any other location in Greater Helsinki area. Nearest tram stop: Aleksanterin teatteri, trams 6 or 6T
Parking
Hotel guests can purchase parking tickets to Autoparkki from the parking machines in the garage. Acceptable payment methods are credit card, coins or Parkit service. The parking will not be paid to the reception. Tariffs are 3,50 € /hour and 24,50 € / 24 h
Back to Pulse Conferences