The venue for our 4th CISO 360 Americas will be announced soon!
Recent Venue and Accommodation
CISO 360 Americas, 28 March 2023, New York 
The 3rd CISO 360 Americas 2023 was hosted at the brand new, flagship Virgin Hotels – New York City.  With a prime location, prestigious design, multiple bars and restaurants, and spectacular views of the Empire State Building and Manhattan. 
Past Conference Venue – March 2023
The Sky Loft, atop the 38th floor showcasing glass walls 30 feet high on three sides offering spectacular views of Manhattan.
The sky loft has a private outdoor observation deck as well and pre-function area which will offer the ideal setting for our networking hub where all coffee breaks will be hosted.
CISO 360 Networking reception – Sky Lounge
At the end of the conference day you are invited to join us for the CISO 360 Networking reception, in the the Sky Lounge. Located on the 39th floor this unique cocktail bar is overlooking the lights of Broadway for you to take in the spectacular views while enjoying drinks and canapes/bowl food and continuing the networking with fellow peers.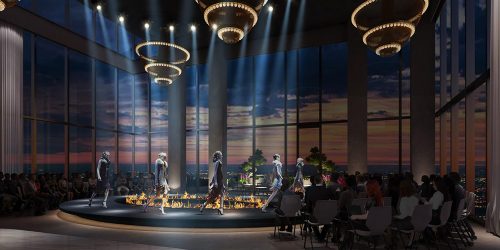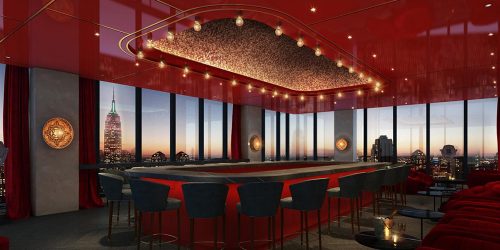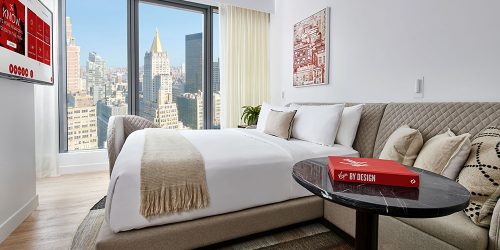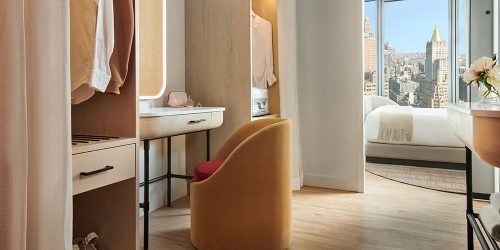 Virgin Hotels' unique two-chamber design features optimal functionality to make your stay more comfortable. With sliding doors separating the sleep and relaxation lounge from the dressing area in every room, the rooms work twice as hard so you can enjoy your stay to the max.
Pulse Conferences can offer a very special discounted rate of $349 + tax, single occupancy including breakfast in one of the fantastic Chambers rooms at Virgin Hotels NYC. Bookings can be made directly via the link below. The accommodation offer is limited and subject to availability upon booking. 
*Special event rates are limited, pending availability at time of booking, so book quickly not to miss out.
*Rates quoted are inclusive of buffet breakfast.
*Complimentary Wi-Fi in all guest rooms and hotel premises
* Preferences of bed type and any other special requirements are subject to availability
*Guests will have to provide own credit card information to guarantee their bookings.
*Security note: We do not use any 3rd party agencies to book accommodation on our behalf.  All accommodation bookings should be made with the venue itself or Pulse Conferences.
Location
Virgin Hotels New York City
1227 Broadway, New York, NY 10001
https://virginhotels.com/nyc/ 
Closest metro station:
28 St: 2 minutes walk
33rd St: 8 minutes
Grand Central Station: 19 minutes walk / 8 minutes taxi
Estimated travel time with taxi from John F. Kennedy International Airport: 40 minutes
Estimated travel time with taxi from Newark Liberty International Airport: 30 minutes
Back to Pulse Conferences