2019 Sponsors – Security 360 – Talk to the Board

Nominet has been at the heart of the internet for over 20 years running the .UK internet infrastructure, keeping it safe and secure. In providing registry services for top level domains, it has a wealth of experience in running and protecting the Domain Name System (DNS) as well as analysing threats within the DNS traffic.
This expertise underpins its cyber security solutions that protect governments and global enterprises from constant attack. NTX uses machine learning to reduce risk on your network and eliminates threats before they cause harm. It analyses DNS traffic for known and unknown bad in real time to predict, detect and block cyber threats.
Providing your security teams with visibility and protection against critical threats such as malware, phishing, data theft and DNS hijacking, NTX narrows the window of compromise by identifying malicious domains, on average, one week faster than other network security solutions. NTX is an easy-to-deploy solution used by commercial clients worldwide, as well as the UK Government and over 400 of its public bodies as part of the Protective DNS service we provide.

Checkmarx is the Software Exposure Platform for the enterprise. Over 1,400 organizations around the globe rely on Checkmarx to measure and manage software risk at the speed of DevOps. Checkmarx serves five of the world's top 10 software vendors, four of the top American banks, and many government organizations and Fortune 500 enterprises, including SAP, Samsung, and Salesforce.com.
Learn more at www.checkmarx.com.
https://www.facebook.com/Checkmarx.Source.Code.Analysis
https://www.youtube.com/user/CheckmarxResearchLab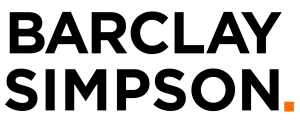 Barclay Simpson is a specialist international corporate governance recruitment company providing contingent and retained permanent recruitment solutions and interim contract services. Our consultants, based in our offices in London, and New York work with our clients throughout the UK, Europe, the Middle East and North America. We recruit for a wide range of leading commercial, banking, financial services, professional services and public sector organisations. We specialise in recruiting for the distinct but interrelated disciplines of Internal & IT Audit; Risk Management; Compliance; Security & Resilience; Legal and Treasury. www.barclaysimpson.com

Cylance develops artificial intelligence to deliver prevention-first, predictive security solutions that change how organizations manage their endpoints. Cylance provides full spectrum predictive threat prevention and visibility across the enterprise to
combat the most notorious and advanced cybersecurity attacks. With AI-based malware prevention, threat hunting, automated detection and response, and expert security services, Cylance protects the endpoint without increasing staff workload or costs. We call it The Science of Safe.
Learn more at www.cylance.com
Machine learning
Predictive advantage
Behavioural analytics
Detection and response
Predictive prevention
Optiv Security is a security solutions integrator that enables clients to reduce risk by taking a strategic approach to cybersecurity. Align your security program to achieve specific business outcomes with our full suite of service capabilities, from strategy to technology—and everything in between. www.optiv.com/
Back to Pulse Conferences