Pricing – 2nd CSO 360 Congress (5-6 December 2018)



Registration for the event is now closed.
Delegate Pass Prices:
Tier 1: Delegate Pass (before 31 October) – £900 + vat 
Tier 2: Delegate Pass (after 31 October) – £1,200 + vat
Receive 2 complimentary books signed by 2 of the keynote speakers at the 2nd CSO 360 Congress!



Book by 31 October 2018 for savings and to receive onsite: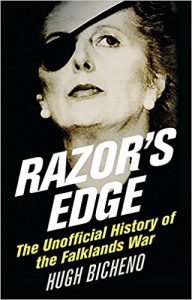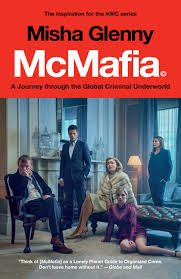 Pulse Educate – Half-day courses designed for Chief Security Officers: Tuesday 4 December
To book a course and the CSO 360 Congress, add £800 to the above pricing. Bookable online.
Option 1: Open Source Intelligence Strategies for CSOs and Security Investigators – £800 + VAT
Led by: Ciaran Richardson, The Exercise Group 7
Option 2: Resilience Communications Training – Media, Brand Protection, Crisis Governance – £800 + VAT
Led by: Dr. Sally Leivesley, The Exercise Group 7
*Please note that all training courses are pending a min amount of booked delegates 
Please note:
Delegate Passes above are only available to book by inhouse practitioners – i.e. persons who are currently in the role of CSO, corporate security director, threat intelligence professional, risk manager or similar. This rate does not apply to persons or companies providing advisory services or solutions to the security community.
---
Pass for Providers of Security Services or Products



Advisory-Provider Pass (strictly limited to 5 passes per event)
£2,200 + vat
* Pulse conferences reserves the right to approve that registration is under the correct tier.
* Registration will be available online until the congress begins, as well as onsite once the congress has started.​​​
INDEMNITY

Should for any reason outside the control of Pulse Conferences (hereafter called Pulse), the venue or the speakers change, or the event be cancelled due to industrial action, adverse weather conditions, or an act of terrorism, Pulse will endeavour to reschedule, but the client hereby indemnifies and holds Pulse harmless from and against any and all costs, damages and expenses, including legal costs, which are incurred by the client.
 Discounts available
Take advantage of the group and early registration offers. Groups of 3 receive one (1) free registration.
Guests of official sponsors and supporting associations will receive a fixed agreed discount.
Discounts cannot be used in conjunction. Only one discount applies.
To find out more about group discounts or special rates for guests of sponsors or supporting associations please contact  sanna.lindstrom@pulseconferences.com or call +44 (0) 2079368985
Inclusions
Entry to 2nd CSO 360 Congress (5-6 December 2018)
Invitation to join the confirmed networking schedule (dinners, receptions, visits… details to be announced in the weeks prior to the event)
Lunches and daily refreshments
Certificate of attendance soft copy provided post-event on request
Post-event presentation materials (subject to speaker opt-out) and output reports
Loyalty programme membership for future events and invitation to bespoke community events in your city
Exclusions
Travel and accommodation expenses to attend the event
All other costs associated with planning for / attending the event
Please enquire sanna.lindstrom@pulseconferences.com for further details and pricing
_________________________________________________________
Payment policy
Methods of payment
Payment of fees must accompany all registrations. No registration will be confirmed until payment is received. Payment can be made by:
Credit Card
All major credit cards are accepted online. Credit card details will not be accepted via email, phone or fax.
Bank Transfer
Please ensure when paying via Bank Transfer that the invoice number is referenced and a cop​y of the remittance is emailed to sanna.lindstrom@pulseconferences.com. All bank charges are to be borne by the sender.
Cancellation policy
What if I've registered but can't attend and want to send someone in my place?
We accept substitute delegates. Please let us know in advance with the details of your replacement copied into an email introduction.
What if I've registered but can't come and do not have anyone to take my place? 
Cancellations received between 30 working days and the event start date, no-shows, or people who cannot stay for the event duration, are liable to pay the full conference fee and no refunds will permitted. Cancellations between 30- 60 working days before the event are liable for 50% refund of the ticket price paid. All refunds will be processed minus the the transaction costs.
---
Pulse Conferences Privacy Policy
To read about Pulse Conferences Privacy Policy and download in pdf format please click below.
Back to Pulse Conferences